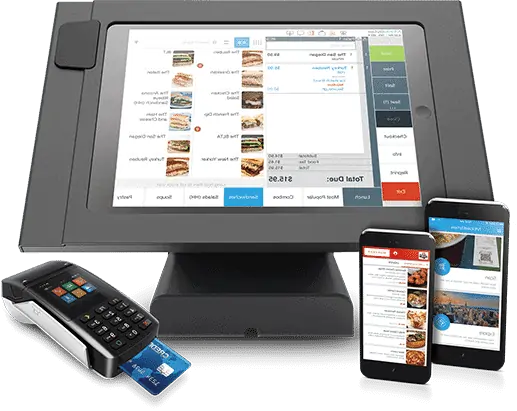 Have you heard of the Supplemental Nutrition Assistance Program (SNAP)? It was previously referred to as the Food Stamps Program.
These days, SNAP participants can pay with Electronic Benefits Transfer (EBT) cards instead of actual stamps. If you run or own a business that sells food items, you should evaluate point of sale (POS) systems that accept EBT cards.
The number of SNAP participants nearly doubled between 2006 and 2013, topping off at close to 50 million participants. Encouragingly, that number has been slowly declining since then and now there are around 40 million participants (Source).
The stock market crash of 2008 was largely to blame for the rise to 50 million. Now that the US economy is recovering, the number of people who need nutrition assistance is lower.
However, 40 million people using EBT cards to pay for groceries represents a large chunk of the U.S. population—around 12% to be exact.
So, if you own or operate a grocery or other business that sells food items, you need a POS system that can accept and process EBT payments. Otherwise, you're eliminating 12% of potential customers who may otherwise shop at your store.
That's why it's so important to use a POS system that accepts EBT payments. Need a quick refresher on what EBT is and how it works? Below we will dig into EBT basics, then turn our attention to practical steps businesses must take to accept EBT payments.
Finally, we will wrap up by outlining our top five picks for POS systems that accept EBT payments.
What Is a POS System?
A point of sale is the moment when a customer completes a purchase with a vendor. That transaction is processed by a POS system.
So, a POS system ultimately refers to a combination of software and hardware tools that streamline POS transactions.
POS systems automate loads of manual tasks involved in that transaction so that employees can focus on more important tasks (we'll dig deeper into this below).
By leveraging a POS system, you generate many benefits for your business. These include increased productivity; better data storage and accessibility; a better customer experience and higher levels of customer satisfaction; and accelerated revenue growth.
What Is EBT and How Does it Work?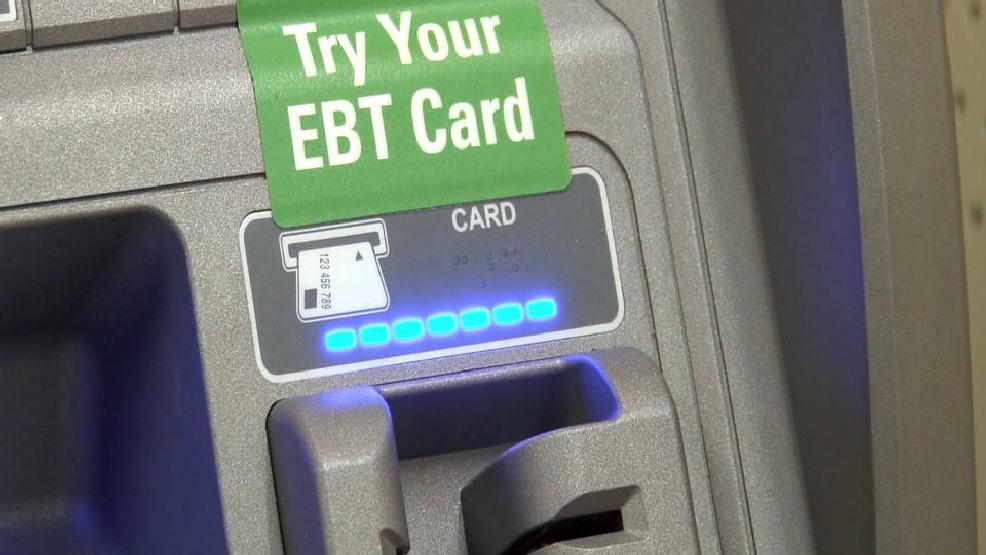 EBT allows those who qualify for SNAP financial assistance to use a card similar to a credit card to pay for food at supermarkets and groceries.
Those who qualify for SNAP receive a set amount of funds in their SNAP account each month and can use their EBT card to purchase food items just like you would with a credit card. They can use their EBT card in this way until they spend all of their monthly SNAP allowance.
Who Qualifies for SNAP and EBT?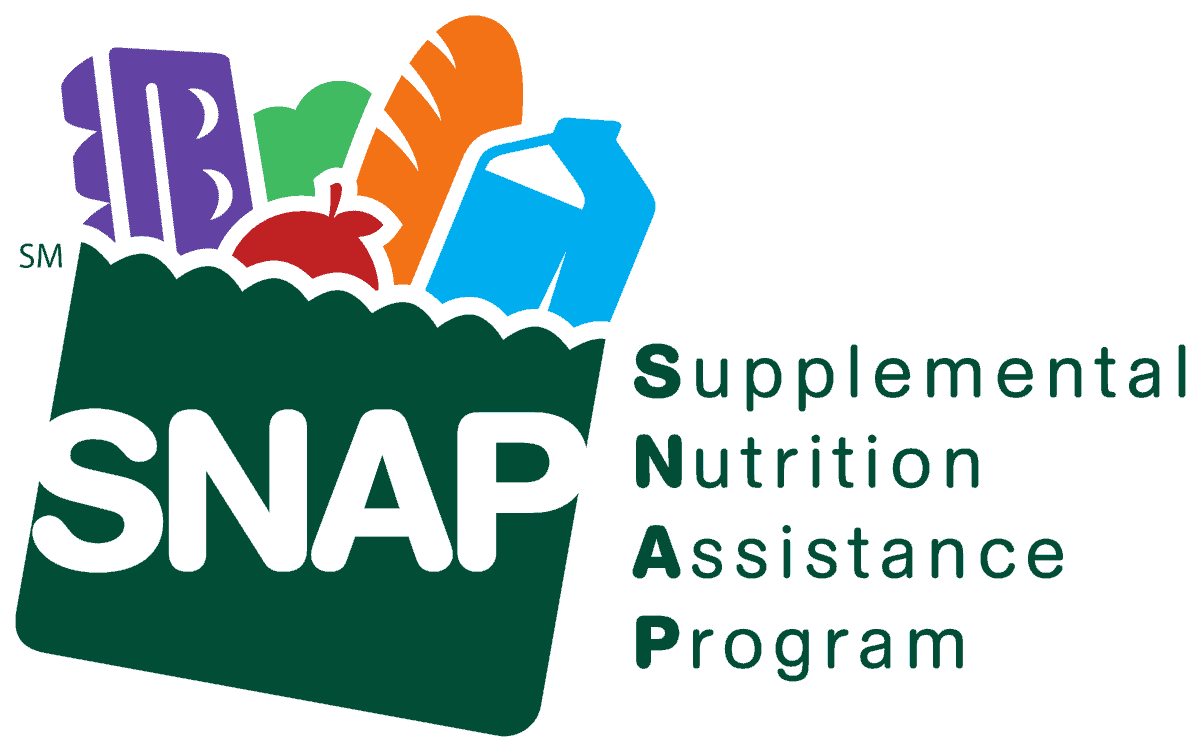 To qualify for SNAP multiple conditions must be met. Monthly household income must be below a specified threshold. That threshold depends on household size.
For example, a household with one resident must have a monthly net income of $1,041 or less to qualify. A household with eight residents must have a net monthly income of $3,620 to qualify (Source). There is a range and someone's eligibility depends on how many people need to be supported.
In addition to financial requirements, SNAP participants must meet work-related criteria to qualify. To qualify, applicants must:
Actively seek employment if unemployed
Work at least 30 hours per week if employed
Enroll and participate in the SNAP Employment and Training Program
Take a job if they are unemployed and are offered one
Not quit or leave a job voluntarily
Not reduce their weekly work hours below 30 without a valid reason
Steps to Take to Accept EBT Payments
Not just any store can accept EBT payments. And the items that an EBT card can be used to purchase are also limited by specific parameters.
Plus, there are defined criteria that businesses must meet in order to qualify for accepting and processing EBT payments. Below we dig into the important points you must keep in mind and understand before purchasing a POS system that accepts EBT payments.
Understanding Which Items Can Be Purchased via EBT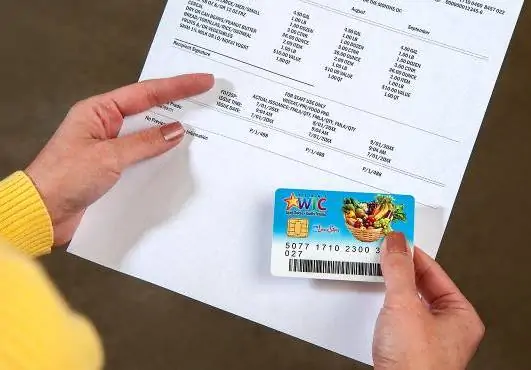 SNAP was created so that those living close to the poverty line have a government-funded way to feed their families.
Therefore, EBT cards can only be used to buy food. Customers with EBT cards can't use them to purchase things like shampoo, alcohol, cigarettes, vitamins, clothes, etc.
Nor can SNAP participants use their EBT cards to eat at restaurants or food from a grocery store that is pre-prepared and can be eaten on site. The cards are strictly meant to purchase food items that allow families to cook meals at home.
How Can I Accept EBT Cards in My Store?
As mentioned above, EBT cards can only be used to purchase food items to be eaten at home. But you must meet certain conditions to qualify to accept EBT payments at your business.
Qualification Requirements
In order to qualify for accepting EBT cards, you must meet one of the following criteria:
Your store must carry a wide range of qualifying food items, as well as a broad spectrum of food types such as fruits, vegetables, meats, breads, canned goods, etc.
If you don't carry such a wide variety of food items, you can still qualify to receive EBT payments if the majority of your revenue comes from food-related purchases.
POS Systems that Accept EBT Payments
Because EBT payments are made using a physical card that must be swiped, businesses need POS systems that accept EBT payments.
A strong POS system that accepts EBT payments not only allows you to tap into that 12% of the population that participates in SNAP. It also provides many more benefits via automation and streamlining of internal business processes.
Acquire a Permit to Receive EBT Payments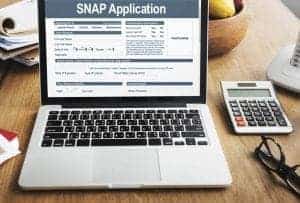 The Food and Nutrition Service, part of the United States Department of Agriculture, is the federal agency that regulates and oversees SNAP.
This is the agency that enforces the qualification rules around accepting EBT payments. And, as you may have guessed, they require businesses that qualify to accept EBT payments to apply for a permit to do so.
You can apply for a permit by calling the Food and Nutrition Service and requesting an application form, completing it, and mailing it back to them.
You can also apply for a permit online via the Food and Nutrition Service website. A full list of permit requirements can be found there.
Best POS Systems that Accept EBT Payments
Below we cover our top five picks for POS systems that can accept and process EBT card payments. We present these in no particular order, but rather provide a side-by-side comparison so you can make your own decision.
System
Starting Software Costs
Hardware Costs
Key Features

$0/month plan available
Around $1,000 per terminal
Extremely easy to use, great for beginners

$75/month for unlimited terminals
Single touchscreen terminals
start at $1899
Simplified automated reporting options to make your paperwork less

Free
Individual components
starting at $15.95/month.
Complete bundles
starting at $299
Mobile app available with tons of helpful features

Software comes with hardware bundles,
all of which starts at $299
(one-time payment, not monthly)
Software comes with hardware bundles,
all of which starts at $299
(one-time payment, not monthly)
Real-time live balance of EBT card benefits

$99 per month
$35 per additional station
Offers the AccuLINK Accounting Integration service to connect to numerous bookkeeping software platforms like QuickBooks or Sage.
1. eHopper

eHopper has been around since 2000 so it has established a name for itself over the last 20 years. Today, they offer free point of sale software that is mobile, meaning it can be operated via a tablet.
The company does sell hardware components, but they are somewhat limited to a handful of comprehensive hardware bundles. The good thing is that eHopper integrates easily with most third-party hardware components.
eHopper was developed specifically for a broad range of business types, including supermarkets and grocery stores where shoppers would need to use their EBT card to pay for their purchase.
The system offers loads of value-added features such as customer relationship management (CRM) capabilities, email marketing, and much more. It is also user-friendly and easy to set up and use.
Get A Free Quote
2. CashierLive POS

CashierLive POS was designed to streamline and automate processes for retail stores. It is based in the cloud and stores and backs up all data offsite.
They don't sell much point of sale hardware, but they do claim that the majority of third-party hardware components are compatible with their system.
The system comes with inventory management, great reporting capabilities, and even CRM, adding to the overall value of the system.
Get A Free Quote
3. Mobile Market+

Mobile Market+ was designed for small retail stores such as local groceries and vendors at farmer's markets. In many cases, these smaller businesses require fewer functions and simply need a way to track their sales and inventory and process payments.
It is a mobile app that offers helpful features such as:
Transaction history by farmers market
GPS location of transactions
Remote device management
Online receipts
Out of state transaction reporting
Plus you can set it up to accept only EBT cards or both credit card and EBT card transactions.
Get A Free Quote
4. Plexis POS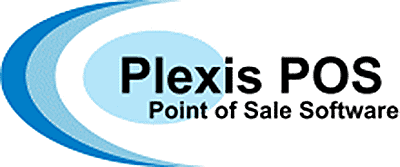 Plexis POS is a POS software system designed specifically for businesses that need to accept and process payments from SNAP participants
The system does not come with any hardware components. However, it does list the components that are compatible with the system on its website.
Plexis POS is an Ideal for Businesses That Need to Accept SNAP Payments
If you own a business that accepts SNAP payments, such as grocery stores and bodegas, it's vital to choose a POS system that supports EBT. SNAP is an electronic benefits card program that is growing in popularity and is available in many areas of the country.
The right POS system can help you accept more credit cards, provide better customer service and boost your revenue. It also helps you manage your inventory more effectively, reduce costs and increase efficiency.
What's great about a POS is that it can be installed on any computer, and the software is available in several different formats. It can also be integrated with a variety of peripherals and hardware.
This makes it easy to run a business that accepts SNAP in a secure and efficient manner. This is especially important if you operate in an area where there are many people who don't have access to bank accounts or other forms of money.
It is a good idea to copy the POS software to a CD ROM or USB Thumb Drive and keep it in a safe place for future use should you need to restore your POS from scratch due to hardware failure or system crashes.
You can also upgrade your POS from time to time to get the latest features and software improvements. This is not required for ongoing operation, but is a good idea as it gives you the opportunity to try out new features and make sure that your POS fits your needs before you purchase.
Here are some of those EBT-related features:
Real-time live balance of EBT card benefits
Removal of individual EBT Items if the customer's SNAP balance won't cover their purchase
Easy voids of non-EBT/SNAP/Food Stamp items
Pullouts and voids of items handled with or without product rescan
Split tenders for all payment types are supported
Sales reporting that includes and reflects EBT card payments.
Get A Free Quote
5. AccuPOS

We round out our list with AccuPOS, a solid choice for retailers who need the ability to receive SNAP payments.
It includes inventory management, the ability to support multiple store locations, retail management, and more.
Ideal for receiving SNAP payments
AccuPOS is a great way to receive SNAP and other payments on your mobile device or even desktop computer. It's also an excellent solution to manage staff rotas, promotions, and sales information in one easy to use interface.
Supports multistore
Whether you're running an online store, restaurant or retail business, AccuPOS can handle the load. It offers integrated inventory management with multiple warehouses, centralized purchasing and inventory tracking tools that can be easily configured to your business needs.
Offers the best in retail management
With AccuPOS you can track your sales, staff, inventory, and customers all from one place, regardless of what devices or location they're using. You can even create custom reports and alerts to help you stay on top of your business.
Has a lot of features
With more than 40 different functions, AccuPOS provides all the functionality you need to run your business. Some of the most important features include the ability to customize and print receipts, inventory management, and credit card processing.
It also has a host of other features like customizable bill printing, customer management, automatic payment reminders and more. It's perfect for small businesses looking to streamline their operations and stay competitive in today's marketplace.
It's no wonder that AccuPOS is a top choice among retail business owners. With its superior technology, it makes a big difference on your bottom line. Moreover, it is easy to use, intuitive and fun.
The mobile point of sale system includes seamless stock management, the ability to check in on operations any time, from anywhere, as well as the ability to install and use the system on a broad range of devices.
It's EBT capabilities are solid, which makes this a good option to evaluate when searching for a point of sale system that accepts and processes EBT transactions.
Get A Free Quote
Do You Need to Accept SNAP and EBT Payments?
There is a limited number of POS systems out there that accept EBT payments. Above, we covered our top picks for systems that do.
We recommend you do your own research while shopping around. You have started that here by reading this article.
It's advantageous to create a list of requirements and needs so you can identify which system checks more boxes than the others on your list. Then compare that with your budget and the price of each system, and you'll find the solution that works best for you.