Choosing a POS system for your business is one of the most vital decisions you'll make. Whether you are just getting into business or want to expand, a POS system can help manage many facets of your operation. Before you settle on a software solution, you'll want to consider a number of important aspects.
Some companies often end up buying a POS system through a reseller – when perhaps they didn't have to. If your operation is small enough, you can start small by paying the monthly dues to your POS provider. This way, you won't have to buy the hardware outright and spend thousands of dollars. However, if you are a large company and plan to stay in business for years to come, leasing would be a bad idea.
In this guide, we'll help you understand what to factor-in before diving into the POS territory. Sounds interesting? Keep reading to see what we have in store for you.

1. Reporting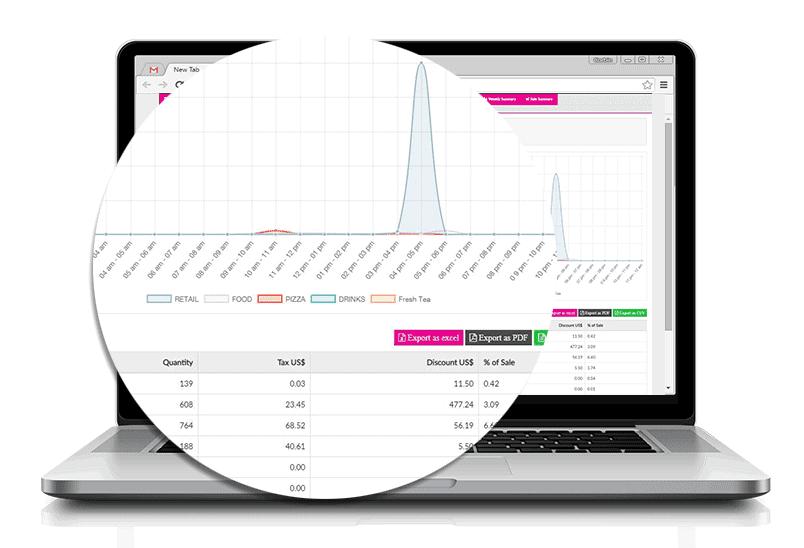 Solid reporting is the heart of any business, especially for competitive industries like retail stores and restaurants. In such fierce sectors, not knowing how much inventory you've sold and how much is left on hand can cripple your operation. Your success depends on it.
The ideal POS system should do more than produce basic reports, but offer reports on inventory levels, profit reports, employee performance, total sales or transactions, and more. This is the type of data that can make or break your business. And, while these features are fairly useful, that's not everything a point-of-sale system should do.
Beyond the features we mentioned, you should consider choosing a system that offers various types of reports. This means top-selling items, low stock alerts, employee management, discounts, refunds, easy transaction processing, and more. Ideally, the software should let you pull reports by date or customer name. As you may not be familiar with all these features from your POS system, we advise you to watch a demo of each POS provider and get familiar with their interface.
2. Integration
As you may not be familiar with this word, integration refers to the various applications and software that can work seamlessly, together with your chosen POS system. By doing so, you can maximize your operation's productivity and get tasks done faster and more efficiently. You may still wonder what the meaning of this is.
Let us give you an example. Let's say that instead of you having to take multiple steps to achieve the same result, applications can sync with your POS system and make everything you need to happen with just a few simple clicks. For example, let's say your company uses Constant Contact to collect user information such as email addresses. By integrating your point of sale system with your Constant Contact account, you can collect this data with the drop of a hat.
This way, the next time you plan on scheduling a newsletter to go out to your customers, you won't have to manually import the list of email addresses each time. It doesn't always work as easily as we've explained it and takes some setting up, but the end goal is to simplify your process.
3. Pricing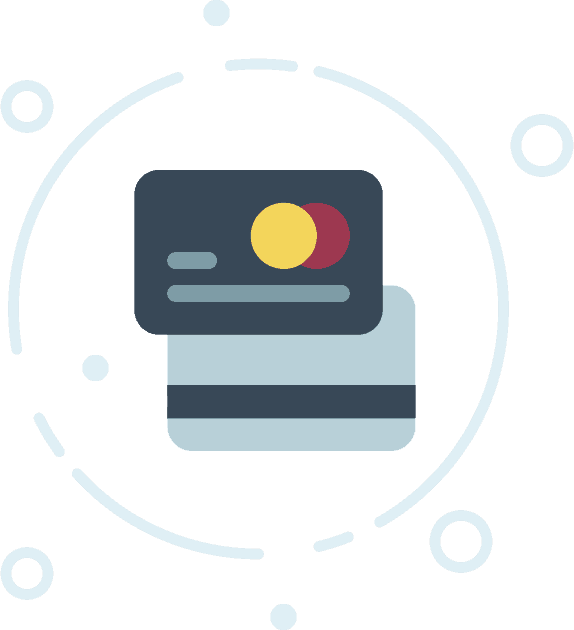 If you're not familiar with POS systems and its pricing, you'd be glad to know that you've entered the market at a good time. Years ago, a POS system with all the bells and whistles wasn't affordable for most small business owners, mainly due to their extremely high pricing.
As technology advanced and more systems hit the market, the industry became more competitive and so rates for POS systems are much more affordable. About 15 years ago, you'd expect to pay close to $20,000 to buy a POS system and its hardware outright. Nowadays you can expect to pay as little as $59 per month with free or discounted hardware.
Businesses like bike shops, who opted to use a simple cash register, and now considering a POS system in their store. The cost of a POS system will depend on the size of your operation and number of stations you'll need.
There's only one drawback. Now that there are so many POS systems on the market, it's tough to tell which ones have all the features you really need. At the same token, it's hard to tell which systems are lacking the simplicity and ease of use most business owners expect. Obviously, pricing is not the most important factor here, as the proper features to run a business far outweigh the cost. However, beware of POS companies that over-promise and under-deliver.
While POS systems should offer competitive pricing, they should be transparent about their different pricing plans and mention all the features included for those plans. There should be no hidden fees or fine print that doesn't benefit your business. Make sure to read everything before you sign a contract or an agreement. The pricing and agreement should be easy to understand.
There is nothing wrong with contracts — those can offer you savings, especially if you sign a long-term contract. However, contracts should not be mandatory. You should only sign a long term contract if you want to and if it benefits your business pricing-wise and operationally. If you come across a company that demands a contract, it should be a red flag. If the POS provider refuses to explain why a contract is required, ask why. If you're not happy with their response, move on to the next provider.
4. Usability
Before you settle on a POS system, a top priority is making sure it has a friendly user-interface and that your staff can easily use it. Setting it up should be easy as well, and training new employees should take no more than 15 minutes. It shouldn't take you hours to catch employees up to speed. The goal is to not be overwhelmed by your POS system. If you are, your choice of software is not doing right by you. Simplicity and ease of use is everything here. Pulling sales reports or adding new inventory to the system should be a breeze.
When looking into how usable a certain POS system is, you can opt to check your local competitors and see which POS system they're using. Do not be shy –  it is not a shame to check out the competition. Make a connection with the related businesses in your market and ask them how they love their POS system. Ask what their pain points are. If the system is really great, they'll be able to tell you.
Companies who enjoy using their POS system usually love talking about it. On the other hand, if these users and experiencing problems with a slow system or a not-so-friendly menu, they'll probably want to save you the headache of going with the same POS system. Take notes and listen to what your competition has to say. That is if they are kind enough to share any information. Call up the respective POS company and request a full demo of their software to see for yourself.
5. Support
We never think we're going to need support until we actually need it. As this often gets overlooked, users of POS system mainly focus on just the features or pricing. Naturally, those are the things that come to mind first. However, at some point when you use your POS system, you'll likely need a little help from your provider.
Whether it's setting up your system for the first time, or having an issue with a menu item, you'll need help. Maybe your business has outgrown the current plan you have and you need to upgrade. Anyhow, let's talk about what to expect from support.
To be perfectly honest, 24/7 support is a must — no matter if it is done via phone, live chat, or even email. A person of contact should be assigned to you, or support should be available to answer your inquiry within a few hours (at the most). Not having the right level of customer support can result in your business losing sales.
You should never miss out on sales revenue and providing an excellent experience for your customers. Support should also be included with your plan at no additional cost. Normally, large-scale POS providers like Lightspeed have solid customer support teams, but we've worked with smaller POS providers who are just as responsive and passionate about providing timely support.
The Bottom Line
Now that you know what it takes and the research you have to do prior to choosing a POS system, you're ready to go out there, read reviews, and decide on the best system for your business. Keep in mind, the more research you do for each system you're considering and feedback you get from business owners you know, the better equipped you'll be in the future. Here's to making an informed business decision.