InfoGenesis is an innovative point of sale (POS) system that has Ben developed by Agilysys—a renowned hospitality software solutions developer.
It is packed with a myriad of industry-specific capabilities to help optimize food and beverage operations and boost profitability.
You will find the solution to be highly flexible, allowing you to integrate with the Agilysys POS capabilities you need as business requirements change. According to industry experts, revenue generation by the food and beverage industry is expected to exhibit an annual growth rate of 3.5%, to hit the US$8,366m mark by 2023.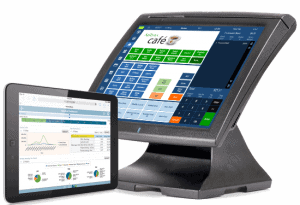 To benefit from this growth, you need to implement a flexible, enterprise-class POS solution like InfoGenesis in your business. The innovative system has been proven to be ideal for such businesses as casino resorts, hotels, restaurants and foodservice venues.
Throughout this Agilysys POS review, you will learn why thousands of businesses in the hospitality industry are opting for the InfoGenesis system.
InfoGenesis POS System Alternatives
POS Name

Pricing

Supported Third-party Integrations

InfoGenesis POS

Quote-Based

no information provided


Plate IQ



Quote-Based

Sage, Compeat, Microsoft Dynamics, QuickBooks,
NetSuite, Intacct, Restaurant365, Fintech, Square, Toast, Zero, and ReciProfity

Oracle Hospitality

Quote-Based

OPERA, MyCheck Mobility, 3C Integra Pay@counter, My Fidelio.net, and Suite


TouchBistro

Starting from $69/month

7Shifts, Zero, Shogo, QuickBooks, Square, Wisk.ai, MarketMan, and Avero
InfoGenesis POS System Benefits
The system delivers consistent and reliable performance
Features a flexible, secure I reheated payment processor
Offers several sleek and modern POS terminal hardware Alternatives
Supports contactless credit card payments
The rGuest Seat solution offers advanced online reservations and table management tools
Generated detailed and optimized reports and Analytics on your business
Allows for generic POS Authorization
Supports digital signature and capture capabilities
Allows for easy POS customization and management
Provider offers certified POS-ready terminals
InfoGenesis POS Pricing
Agilysys offers some of the best traditional on-site software deployment options in the hospitality business. Additionally, the InfoGenesis and its complementary integrations, including rGuest® Buy, rGuest Pay, rGuest Seat and rGuest Analyze, are also available as a subscription service (SaaS)
However, the provider does not display any pricing information on its official website. To get an accurate quote, you need to contact the provider directly.
InfoGenesis POS System Key Features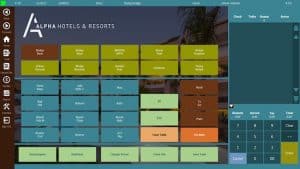 Agilysis offers a complete suite of POS solutions for the hospitality industry, including software options for fixed, mobile and tablet terminals.
The system may be deployed in the cloud or on-premise depending on your preferences and business requirements.
Regardless of the option you choose, the provider will equip you with the technology you need to gain a competitive edge and boost the guest experience. Some of the capabilities that make InfoGenesis one of the best Hospitality POS systems include:
Activity Scheduling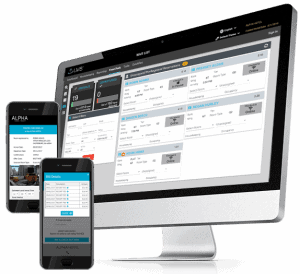 Professionals within the hospitality industry are required to handle much more than just run a pro shop or spa. With this in mind, Agilysys offers you some of the best activity scheduling solutions that may be integrated into the InfoGenesis POS system.
These solutions will make it easier for you to manage activities in your business, regardless of its size or nature. The solutions are designed to improve staff communication and data-sharing, allowing you to focus on exceeding guest expectations.
The provider offers solutions that are optimized to suit different types of hospitality businesses. While this is the case, both optimize staff efficiency and create a personalized experience for your guests. They will also optimize costs with accurate staff forecasting tools as well as save you time by integrating essential guest data.
Reservations and Table Management
This is a must-have feature for all hospitality businesses. Featuring the latest technology, the Reservations and table management feature by Agilysys has all the capabilities you need.
In its functioning, the capability is designed to boost efficiency and increase guest satisfaction in your business.
It will also keep the guests engaged with your restaurant. The provider offers a reservations app that is integrated right into your website to help boost traffic.
Such solutions will help you deliver a full-service guest experience from the first engagement, and keep them coming back. One of the highly beneficial Agilysys solutions you can integrate into your InfoGenesis POS system is the rGuest® Seat.
This app features an online reservation tool and automated table management capabilities to help you seat more guests and turn tables faster. Other benefits associated with the solution include:
Real-Time Table Management
By allowing you to manage the tables in real-time and from anywhere, InfoGenesis will ensure that your await-list is always accurate for better planning. Whether you are looking forward to increasing table turn times, offer accurate wait-time quotes, or improve the guest experience, this integrated reservations, and waitlist optimization tool will come in handy.
It will also help you create a personalized guest experience, hence build a loyal guest base. Some of the leading restaurants have been using these tools, especially the real-time Floor Data capability, to optimize wait times.
Optimized Seating and Table Management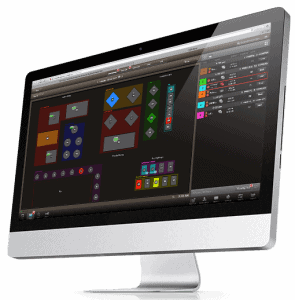 An Agilysys will offer you a complete online system that is simply exceptional.
It will allow you to view availability across all outlets, leverage multiple floor plans for specified dates, holidays and special events.
With this platform, you will also be able to leverage unique table layouts associated with an event and accept multiple payment categories to accommodate kids and seniors.
Guest-Centric Table Management
Get a complete online reservation, wait-list management and table management system that's designed to keep guests happy. You will also get enhanced flexibility that streamlines workflows in your business.
Inventory and Procurement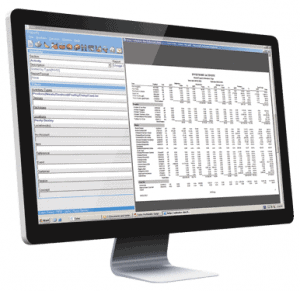 Designed to optimize foodservice and retail inventory and procurement operations for hotels, resorts, universities, and restaurants.
This hospitality inventory management and procurement solution by Agilysys is built to decrease food and labor costs while boosting overall efficiency.
In this regard, the system will help you manage labor and food costs more effectively. It has been proven to help restaurant owners save big from shortened procurement cycles, and reduced costs.
It will also help you prevent stock-out eventualities in your business With such a solution, you will be able to boost efficiency, optimize your inventory and free up more working capital.
It is also equipped with the tools you need to improve staff efficiency, delivery times as well as enhance guest satisfaction and menu management.
Analytics and Loyalty Programs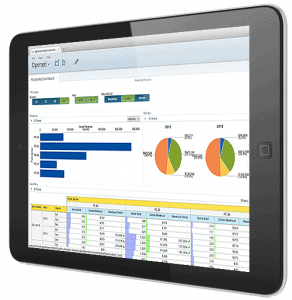 Leverage the next-generation analytic capabilities offered by this feature to figure out the right amenities for each of your guests.
This will help you deliver a personalized guest experience for every guest, which will result in a profitable loyalty initiative.
The solution is fitted with advanced analytic tools to generate robust insights that increase guest engagement. You will also benefit from the custom marketing offer and predictive analytic capabilities of the hospitality software.
You may use this feature to generate customized promotions that will keep your guests coming back. The curated marketing capabilities of the software will help increase bookings as well as offer redemptions in your business.
You will also have convenient access to your guests' personal preferences to help better your offering.
Final Verdict
Agilysys presents youwith some of the best on-site, cloud-based and mobile hospitality POS solutions to revolutionize your business and grow the bottom line. As opposed to some of the leading hospitality point of sale systems, InfoGenesis allows you to customize your solutions per your requirements.
In this regard, you will find it easy to integrate such POS solutions as Kiosk, Inventory, and procurement, payment processor, and Analytics to your InfoGenesis POS system. For an efficient mobile hospitality POS solution, you can opt for the InfoGenesis® Flex solution by the provider.
All in all, Agilysys offers a vast array of POS software solutions to combat day-to-day hospitality challenges, while allowing you to tailor the solution to your needs.
The following two tabs change content below.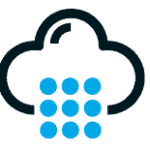 The staff at POSQuote.com is composed of industry professionals, experts, and current business owners. Through extensive research, we compile buyer's guides and review the best POS systems in the industry.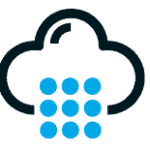 Latest posts by POS Quote Team (see all)
Reader Interactions