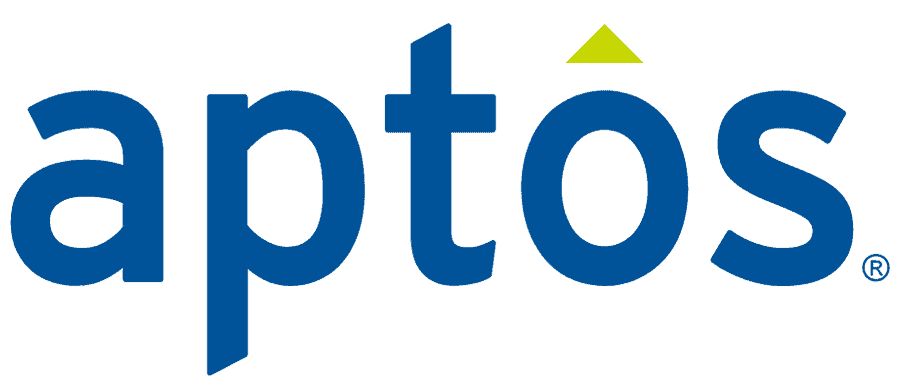 POS systems today range from fairly simple to immensely powerful and complex. Ideally, your POS solution should be both simple to implement and powerful enough to get the job done. Aptos POS represents the best of both worlds.
Read on to learn how Aptos POS' cutting-edge capabilities will digitally streamline and enhance your entire operation.
aptos POS Review – Company Overview
Headquartered in Atlanta, Georgia, Aptos is a global organization with operations offices located in North America, Europe, and Asia. Formally named in 2015, Aptos POS used to be known as Epicor Retail.
Drawing from a deep expertise in technology and analytics, Aptos' executive team all come from Epicor and bring decades of industry knowledge and experience. The company takes a highly collaborative approach to understand the unique needs of each individual customer.
Aptos POS platform is used by over 1,000 retail brands globally. Forrester recognized Aptos as one of the 13 most significant POS vendors worldwide. Their solution elevates companies' abilities to deliver a complete shopping experience to customers.
Powerful Point of Sale
Aptos POS does more than merely process transactions, capture data, and run reports. Those are important features of any POS system, but Aptos goes beyond and brings together every customer interaction in one unified solution.
With instant access to complete transactions histories, associates will always be in a position to make the next great recommendation or up sell. Aptos offers an advanced Clienting feature that tells you everything they have in their wardrobe.
Checkout is streamlined and sophisticated with Aptos POS. Quickly move customers through a sale with the ability to apply an endless array of promotions and advanced transactions. Drive sales while delivering timely service.
Multi-view Manager's Dashboard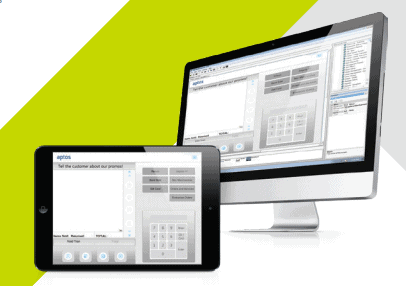 Aptos POS puts access to all the tools in one place needed to keep a store running like a well-oiled machine. Sales, staff, and inventory information is all refreshed in real-time. Your leaders will be able to maximize opportunities and increase efficiencies with smarter day-to-day decision making.
Employees love how easy it is to access their schedules and clock in and out. Managers can build staffing schedules and leverage utilization reports to have the right people in the right place at the right time.
All inventory from all locations and sources are always up to date. Your staff can assist customers with locating specific items with confidence the item is where the system says it is located. No more calling around or checking in back.
Larger organizations appreciate Aptos Enterprise Store Central Module. All transactions and related data from all areas of the POS system are centralized and consolidated in one place. Get a high-level view of all operations with an ability to drill into details.
Suite of Digital Commerce Tools
Aptos Digital Commerce covers every conceivable way your customers connect with your brand. Every experience feels consistent and connected with every interaction in a store, on a mobile device, or any other selling channel.
This feature includes a complete online store built on a responsive platform that automatically optimizes how a customer views your sites no matter what device they use to navigate.  Globally manage all product content and visuals with the ability to distribute them to social media sites, online stores, and online marketplaces.
All the payment options Aptos POS makes available are secure and PCI compliant. The system also supports PayPal, Checkout by Google/Amazon, BillMeLater, and others.
CRM And Clienting Capabilities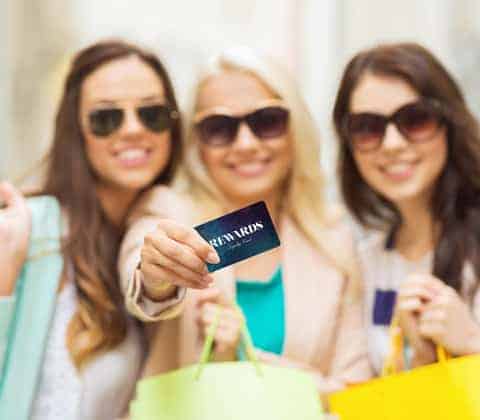 Aptos POS interacts with over 245 million customers every day. CRM features help you get to know your customers through every touchpoint in every unique customer journey.
Aptos CRM take a 360-degree approach to gathering customer insights. Enable employees to respond to any request while making intuitive and valuable suggestions to the customer. Advanced reporting and analytics deliver actionable insights to increase revenues and margins.
Aptos Clienting takes customer service to the next level. This tool can be used to send customers personalized product offers and recommendations based on their histories. Whether they are an inactive customer or a weekly shopper, Aptos POS delivers the right message every time.
Merchandise Pricing and Assortment Planning
It can be difficult to decide what and how much of each product to carry in your store. Decisions have to be made months in advance. Aptos POS includes merchandising superpowers that enable a retailer to plan, design, assort, and deliver beautiful collections that your customers will love.
Aptos Merchandise Financial Planning allows your management team to set budgets and determine attributes. Make decisions based on location as well as in-season adjustments. Complete more sales at higher margins.
Product Lifecycle Management and Supply Chain capabilities are an essential part of the process. Aptos POS brings all of the decision making and workflow into one centralized function. These tools are scalable and sophisticated enough to allow sourcing of materials and account for manufacturing and overseas delivery times.
Forecasting allocation and replenishment of products is the next piece of the puzzle when trying to maximize retail sales. Aptos POS will help you determine optimal stock targets and make in-game decision as the season unfolds. Increase your margins and reduce markdowns.
Analytics Reporting and Back Office Management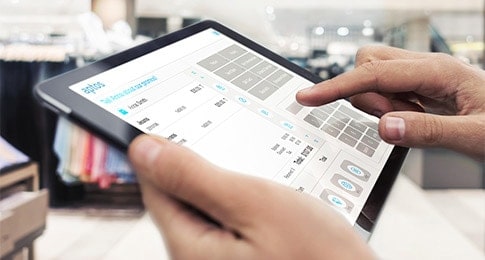 Aptos POS utilizes the latest Big Data technologies to bring all of your valuable data into one place. While the tools are easy to use, they are also extremely powerful. Every department and team in your organization will have all the information they need to make informed and timely decisions.
Dashboards across the Aptos POS system contain report wizards that draw information from your supply chain, eCommerce activities, CRM and other departments. Smart business intelligence and predictive analytics are used by Aptos POS to allow you to optimize your entire organization.
Your decision making is only as good as your data. Without proper protocols and validation processes, a company will not have an accurate view of the details of the business. Aptos Audit and Operations Management (AOM) tackles all of your reporting, tax tracking, and loss prevention.
Complete Enterprise Order Management
Aptos POS includes a centralized hub for all order-related activities. Order entry, fulfillment, and returns are all unified in one location. This ensures your inventory status is always 100% accurate globally in real-time.
Aptos POS inventory functionality contains advanced capabilities offered by few solutions. Native integration to Amazon, eBay, and price comparison sites such as NexTag, connects your eCommerce capability to the entire global marketplace. Able to handle complex orders and drop-ship in OmniChannel settings, Aptos POS does it all, much like Lightspeed Retail and Erply POS.
Aptos POS Solutions by Industry
For over 25 years Aptos POS has been and engine of commerce for all types of businesses. Aptos demonstrates and ability to understand individual customer needs within a wide range of niches. 
Apparel
Cosmetics
Department Store
Footwear
Furniture
Grocery & Drug
Hard Goods
Hospitality
Jewelry
Manufacturing/Wholesale
Specialty
Sporting Goods
Aptos POS Support Services
In additional to offering world-class software, they back it up with a deep bench of support services:
Cloud/OnPremise: Aptos can be in the cloud or on premise.  The choice is yours.
Implementation services: Hand off the entire implementation of your solution to Aptos' team of experts.
Store Services: Aptos can set-up all of your store technology and provide 24/7 support.
Solutions Services: Not sure what you need?  Aptos knows the right questions to ask and apply the proper solution.
Support Services: Aptos offers rapid response and a structured escalation process.
Hardware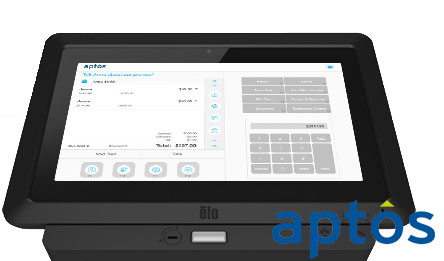 Aptos POS maintains high standards for hardware recommendations paired with its award-winning POS software solutions. Aptos leverages their volume buying power to provide their customers with competitive pricing on hardware from the best in the business.
Aptos POS can handle every aspect of your hardware if needed. Procurement, staging/deployment, and maintenance/support can all be managed by one trusted software provider. Simplify your vendor relationships and elevate the level of service and support you receive.
Aptos POS Pricing
Aptos POS software solutions are only available on an individual quote basis.  Their team of well-trained representatives will make sure to gain the proposer understanding of your current and future needs.
Our Final Verdict
Aptos POS represents the best of what technology has to offer retailers.  There are few systems available containing a more complete solution than the Aptos POS platform.
This POS solution is scalable for independent retailers as well as the largest enterprise. Any retailer wanting to reach their customers on mobile devices, in-store, or on social platforms and other marketplaces will benefit and enjoy Aptos POS' OmniChannel capabilities.
The following two tabs change content below.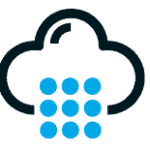 POS Quote Team
The staff at POSQuote.com is composed of industry professionals, experts, and current business owners. Through extensive research, we compile buyer's guides and review the best POS systems in the industry.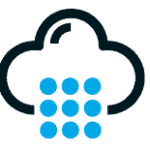 Latest posts by POS Quote Team (see all)
Reader Interactions