(Last Updated On: June 29, 2022)
What is Mortgage POS (Point of Sale) Software?
Mortgage point of sale software is a powerful digital tool for your company that can help you streamline your loan application process and provide a more modern experience for your borrowers. This type of software can be used on a variety of devices, including tablets and desktop computers, and provides a simple and effective way to leverage automation and deliver relevant quotes, pricing, and products to borrowers. The digital experience is increasingly important to prospective borrowers, and the most successful lenders are leveraging this to drive revenue. 
A mortgage POS system can optimize borrower interactions and ensure regulatory compliance, as well as streamlining the loan process. When choosing a mortgage POS solution, it is essential to choose one that offers value beyond your current systems. One industry-leading mortgage POS solution is Floify, which streamlines the loan process by providing a secure document portal and communication channel for lenders and borrowers. By using a mortgage POS system, you can eliminate the need for manual document processing and ensure the complete communication between borrowers and lenders.
Finding a mortgage point of sale software provider is a complex task. You should choose a provider that offers a wide range of services, including discovery and strategy development. Look for a company that is tried and tested and has positive customer reviews. However, if you don't have time to spend the time to research mortgage POS providers, you can consider these three common features. The most important feature to look for is how seamlessly the system integrates with other systems.
A mortgage POS system allows lenders to offer relevant products and prices. Potential borrowers can now complete the mortgage application process online through a single screen. With all the information in one location, borrowers can complete the entire process in a single session, reducing the need for multiple sessions and abandoning their application. A survey conducted by Ellie Mae in 2019 found that nearly 60% of respondents abandoned an online mortgage application because it took too long, they were missing information, or they simply needed help. Using a mortgage POS system gives lenders a competitive edge in the marketplace.
What are the Benefits of a POS System for a Mortgage Company?
Our review team had discussion with a Mr. Smith, a Senior Mortgage Advisor and Real Estate Authority with over 20+ years of experience in the mortgage industry to gain better insight as to how implementing a point of sale software has helped his team. "A robust mortgage POS software for loan origination companies can streamline your customer interaction process and help you close more loans", Mr. Smith stated. Mr. Smith informed us that in the last few years, there has been a rapid shift in the industry toward a more digitally interactive user experience for both loan originators as well as borrowers. Not only is a web based experience much more interactive for the customer, but it enhances efficiency for the LO team and ensures industry compliance.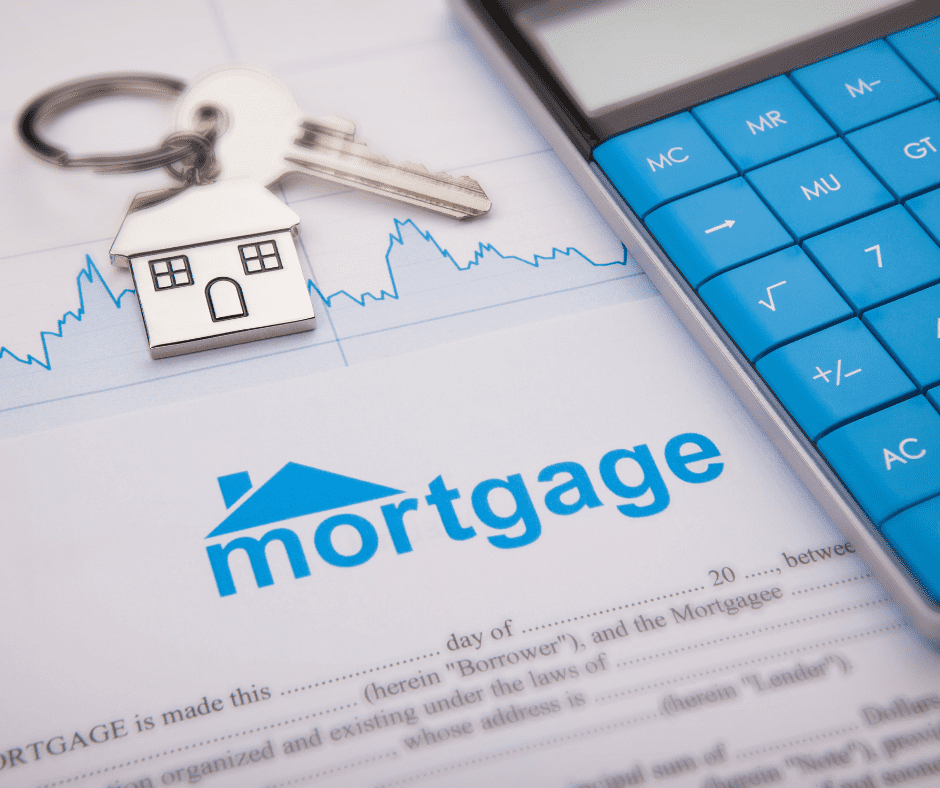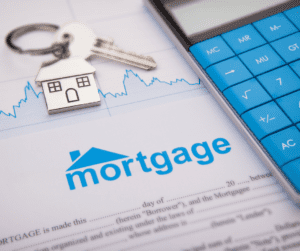 These systems are designed to help you manage the entire customer-facing mortgage loan lifecycle from application to funding. With customizable features and unlimited sites, these solutions allow you to collaborate with third parties and deliver real-time data updates. They can also be integrated with third-party software and services, which is beneficial for businesses that are in the process of expanding. 
With a mortgage POS software, you can focus on enhancing customer experiences and increasing your revenue. A powerful platform will allow you to streamline the entire process and streamline the borrower experience. Using a POS solution, potential borrowers can initiate contact with you and upload documentation to their application. Moreover, you can customize your mortgage POS software and add additional sites if needed. 
Using POS for mortgages allows you to handle lead capture and management from the pre-qualification stage to the full application. You can collaborate with third parties in this process, allowing you to move applications through the funding phase more quickly. The system will also integrate with trusted partners and deliver real-time data updates for mortgage applications. 
When using a point of sale software, your company team can automate the underwriting process. By integrating with a loan origination software, your POS can generate instant credit pulls and perform risk analysis. A POS software can also integrate with the mortgage CRM. By incorporating point of sale mortgage software, you can engage borrowers in the loan application process through a seamless digital experience. It makes the loan application process more efficient and offers the borrowers a digital experience that can be customized to their needs. By utilizing a point of sale system, your borrowers will feel involved in the process from the first moment they visit your site. The POS system can help you to manage the customer relationship better. Better customer relationship management translates into increased market share and referrals.
Using POS software for mortgage company will help you increase the productivity of your staff. The right system will help you streamline the loan application process in house and make it more seamless for your borrowers. It will also improve the efficiency of your workflow, which is essential for the success of your business. With a more efficient workflow, your business will be able to optimize loan cost effectiveness. A POS system can also reduce the overall cost of loan origination and servicing, making your bottom line more profitable. 
Features to Look for in Mortgage Point of Sale
There are several different systems available on the market for mortgage lenders to choose from. However, any system that you decide to utilize should have a few core components in order for your business to gain the most from utilizing the software. Some key features to look out for when searching for the right software for your company include:
1003 Loan Application
Secure Web Based Borrower Portal
All-in-One Pipeline Management
Workflow Optimization
Industry Wide Integration Tools
Digital Signature Capabilities
Automated Loan Paperwork and Tools
Customization Options
What is the Best Mortgage Point of Sale Software?
Based on these crucial features that are needed for an optimal mortgage point of sale software, we have determined that Floify is the best point of sale option available that is specifically designed for the mortgage industry.  
If you're considering getting a mortgage point of sale system, you're not alone. There are a number of advantages to this type of software. Mortgage POS can help you stay in compliance with changing regulations in the industry. It also lets you flag loans that are skirting new rules. And because mortgage point of sale software is always up to date, it's easy to stay current. If you're in the market for a new POS, you should consider OpenClose.
Mortgage POS system RFPs contain thousands of predefined criteria that allow for easy comparison of vendor proposals and responses. Unlike traditional RFPs, these tools allow you to quantify each vendor's capabilities, ensuring a smooth implementation and maximum ROI. A Mortgage POS RFP includes an extensive table of contents that contains questions on software features and functions. In addition, these tools also include information on ROI and the annual savings. These factors are essential for your mortgage POS selection.
Mortgage point of sale software also offers integration capabilities with third-party systems such as Encompass, Calyx Point, and Loanzify. These programs enable mortgage professionals to manage loan files remotely, while giving them insights into the entire process. They also have the flexibility to customize timelines and notify stakeholders when any changes are made. Mortgage companies are increasingly turning to technology to help them sort through data and make fact-based funding decisions. A mortgage point of sale software program can make your job easier, too.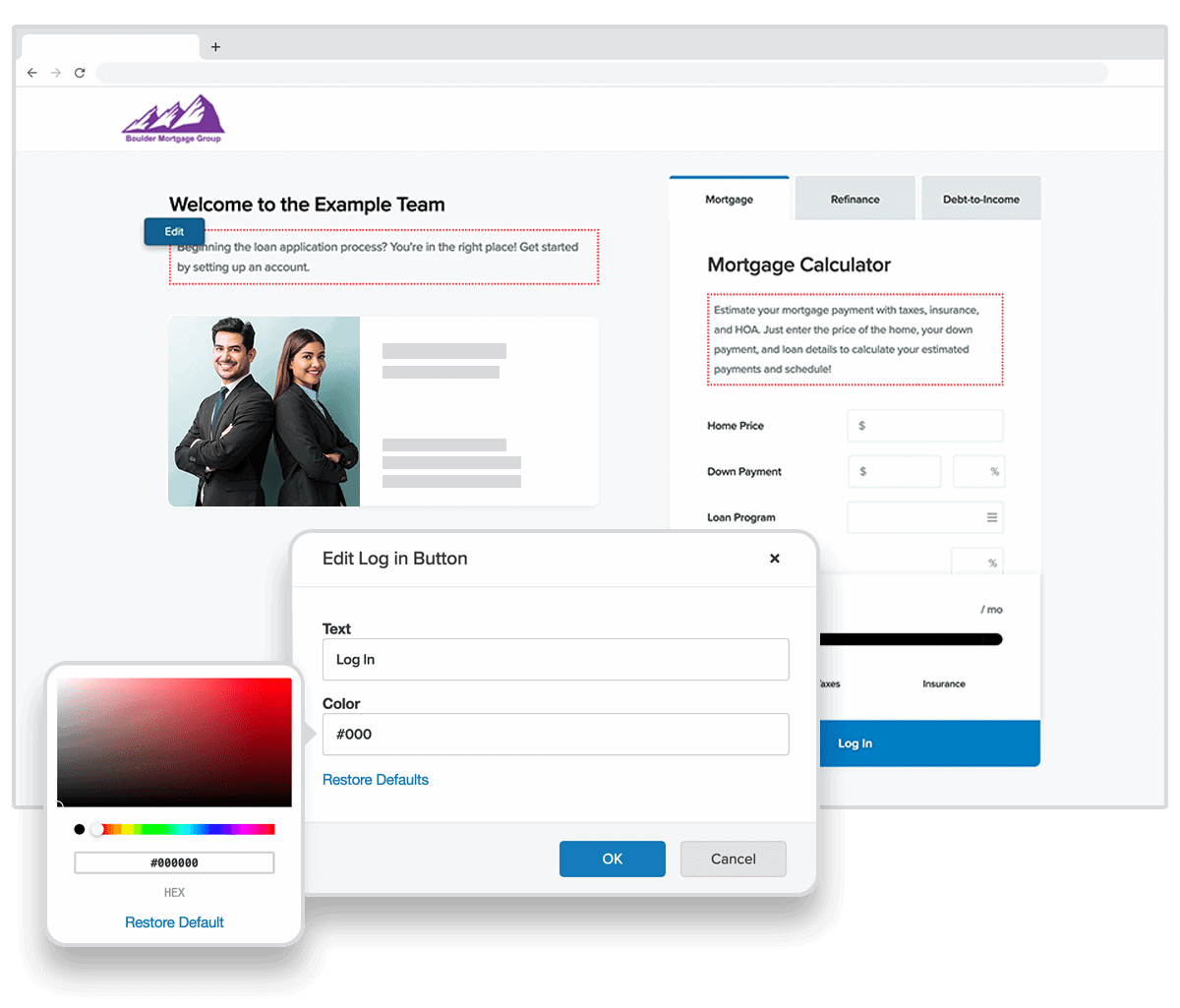 The software offered from Floify features a mobile responsive design platform that will enhance the mobile lending experience at your company. Both your team as well as your borrowers will have complete access to the intuitive portal whether they are accessing from a desktop, tablet, or even their smartphone. 
Floify's customization options really set them apart from other competitors out there. Customization is extremely important for branding and marketing. The portal within Floify's platform is completely customizable. The data fields and layouts can be tailored to the information that you need to gather from lenders and borrowers. 
In addition, there is an option to design your own mobile progessive web app (PWA). What this feature allows for is configuration of your own app name and logo within Floify so that your borrowers are able to access your mobile PWA from their device of choice at any time to monitor documentation and loan status. The options for customization are limitless on this platform, and make the application process a breeze. 
Your LO's will thank you for integrating Floify into their workspace, as the loan document management features will make their jobs a little bit easier. The needs-list can be uploaded to the portal making it viewable to the borrower and updates will be synced for all parties to view. The documentation can be collected in a quick manner with more accuracy in once centralized and secure digital platform location.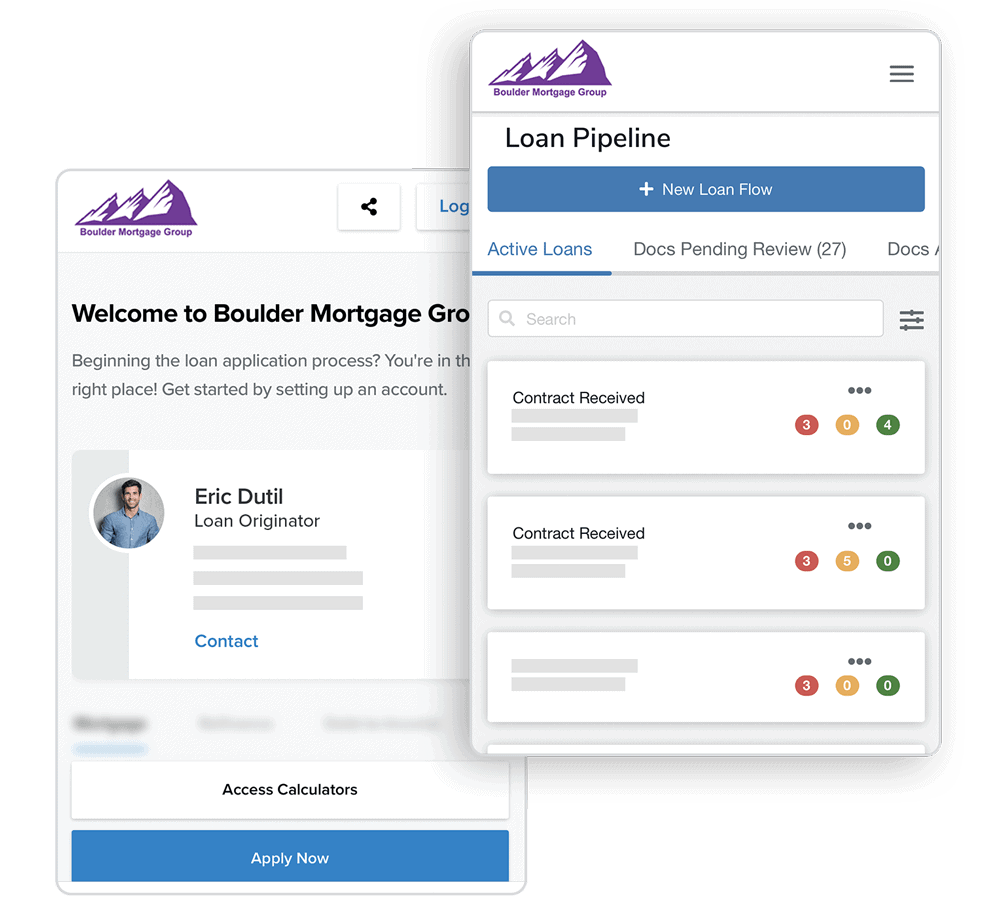 You may have heard of Calum Ross, the Principal Broker and Wealth Advisor of The Mortgage Management Group (TMMG). Ross and his team have been using Floify since 2015 and heavily endorse their software. In his interview, Ross states that, "The level of client satisfaction and efficiency would be difficult for me to put into proper terms. What I can tell you is, in the last couple of years, I originated $165 million in mortgages on average, and was essentially able to do it without touching documentation. I mean, I didn't even log into my Floify account. I went in and I designed it and customized it to my brand. After that, I haven't event touched the account, so I'm not sure you can get a better testimonial than that" (1).
While all of these features available from Floify are certainly impressive, what makes their services receive our top recommendation is the affordability of their platform. If you are a small mortgage lender with only one LO, your team can take advantage of the basic business plan for only $79/month. There is a team plan available that will support a single LO and up to 4 other team members working on the same pipeline for $250/month. If you are a larger company with several loan originators, you can reach out to Floify for a custom quote to suit your business needs.  
The bottom line is that mortgage point of sale software is an excellent investment for mortgage companies. In the climate of the industry today, POS applications for mortgage companies are a vital part of your success. So, consider using mortgage point of sales software for your company. Once you choose the right software, you'll be well on your way to achieving higher revenues and customer satisfaction.
(1) Floify Success Story (2022)