While most POS systems nowadays are designed with ease of use and user-friendliness in mind, business-specific features for your food, beverage, or retail business can help increase sales and overall profits.
Today we'll review each system's strengths and drawbacks, in our Vend vs. ShopKeep comparison. Given that Vend is a truly retail point of sale solution, its software caters to multi-store operations, including electronics stores, fitness boutiques, health stores, and several more.
At the other end, Shopkeep is more ideal for food-based businesses, including restaurants, quick service, coffee shops, and bars. To back up our previous claim, Shopkeep can be specifically customized for food truck operations and is used by thousands of food truck owners. That doesn't mean Shopkeep isn't used by clothing stores or similar retail operations.
While both systems cater to small and mid-sized businesses, Vend is lacking when it comes to third-party integration, whereas Shopkeep has integration that can be added to the software in minutes. While Shopkeep has a higher initial price, it makes up for it with lower processing costs.
No one system is clearly a winner, as it'll depend on the type of business you are in. Each system has its strong points, so let's take a glance at a side-by-side comparison of the two.
Vend vs. ShopKeep: Side-by-Side Comparison
Starting Price

$99 per month

Quote-based

Payment Processing Fees

- As high as 2.90% plus $0.30 for swipe
- 3.30% plus $0.30 per keyed-in transaction

– 1.75% + 10¢ per in-store transaction
– 2.5% + 30¢ per keyed-in transaction

Free Trial

✓

✓

Cloud-Based

✓

✓

System Accessibility

iPad & web-based app

iPad & web-based app

Third-Party Software Integrations

Over 40 integrations

Around 10 integrations

Billing Method

Billed monthly—

No contract required

Billed monthly or annually depending on your plan

Geographical Availability

Global

United States & Canada

Customer Loyalty Program

Yes, built into Vend's base system

Yes, fee-based and must be purchased as an add-on

Customer Support

24/7 Live Support

24/7 Live Support

Ideal Customer Size

Small- to Mid-Sized Businesses

Small- to Mid-Sized Businesses
Vend vs. ShopKeep: POS Software Features
Vend is a retail pos system that caters exclusively to retail businesses. ShopKeep also caters to the retail sector but also delivers features for restaurants. ShopKeep's restaurant features are irrelevant when comparing the system to Vend. So, we'll focus on core retail software features below.
Inventory Management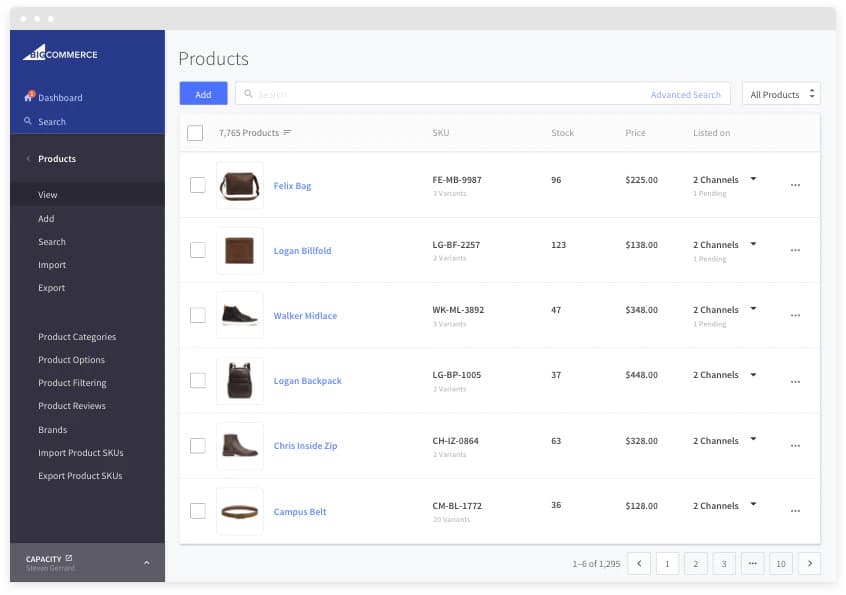 Inventory management is among the most important features of retail POS systems. When you sell physical goods in a brick and mortar retail store, you need to have those goods stocked at all times.
Vend Inventory Management
Vend delivers robust inventory management features. It offers more control over inventory management than ShopKeep. Vend allows you to set low stock triggers that automatically send purchase orders when inventory runs low.
Its inventory barcode scanner streamlines the stock-taking process while robust inventory reporting lets you keep a finger inventory levels at all times. There's more, nut we'll stop there.
ShopKeep Inventory Management
ShopKeep also includes robust inventory management features. They include inventory reporting, real-time inventory tracking, automatic reordering based on pre-set triggers, and item variant tracking. In addition, ShopKeep delivers bulk inventory management, raw goods tracking, and more.
WINNER: It's a draw.
Customer Loyalty Programs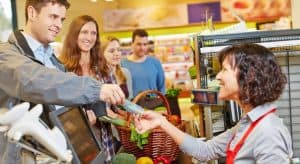 Yet another key feature for brick and mortar retailers, customer loyalty programs keep customers returning and boost repeat business.
Vend Customer Loyalty
Vend includes its customer loyalty program features in the system's base price. These include special offers and discounts for repeat customers, and the ability to customize your own unique customer loyalty program.
Vend also lets you create VIP customer segments in your contact database and automatically apply discounts to their purchases.
ShopKeep Customer Loyalty
ShopKeep offers customer loyalty program capabilities. But you must pay for them as add-on features. Regardless of that, ShopKeep's loyalty program features are mostly on par with Vend's.
You can customize your rewards program to fit your needs. You can also run reports to see which programs produced the best results.
WINNER: Vend – The two systems' loyalty programs would be even and end in a draw if It weren't for the fact that ShopKeep's loyalty features are not included in its base price.
Payment Processing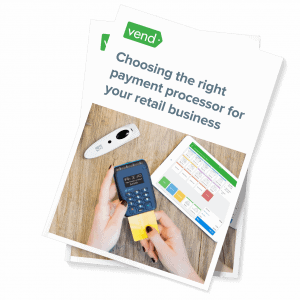 Let's take a look at how our two competitors stack up against each other in this department.
Vend Payment Processing
Vend allows users to accept all forms of electronic payments, from credit cards to Apple Pay. It integrates with over 20 third-party payment processors—all listed on its website.
Vend even integrates with some providers that are country-specific and gets special rates for its users. The processing rates you'll pay will depend on which vendor you opt for.
ShopKeep Payment Processing
ShopKeep takes a vastly different approach. It does include built-in payment processing features in its system. This service is aptly called "ShopKeep Payments."
ShopKeep doesn't list any processing vendors on its website. This dissuades users from integrating.
WINNER: Vend wins for transparency.
eCommerce Capabilities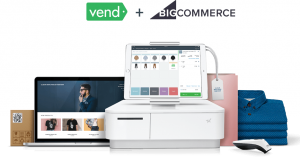 Both systems offer eCommerce functionality, but in two different ways.
Vend eCommerce
Vend allows customers to mold the system any way they want.
This is the case with eCommerce functionality. Vend doesn't offer it out of the box, but you can integrate it with multiple eCommerce providers. Those include WooCommerce, BigCommerce, and Shopify.
ShopKeep eCommerce
ShopKeep does offer one eCommerce integration (BigCommerce). But you can't integrate with BigCommerce unless you're on a higher-level pricing tier.
The company's eCommerce piece is branded as ShopKeep eCommerce. However, it is actually a BigCommerce site on the backend with the face of ShopKeep. It is a robust feature, just one built by BigCommerce, not ShopKeep.
WINNER? Vend comes out on top because their approach clearly revolves around the customer's best interests.
Who Wins the Software Competition?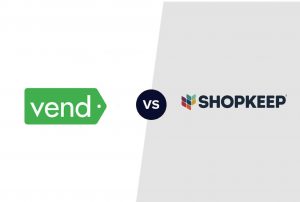 While both deliver solid software features, Vend doesn't nickel and time the customer in the same way that ShopKeep does. Therefore, we call Vend the winner in the software category.
Vend vs. ShopKeep: User Sentiment
Real users who leverage these systems every day at work have a unique and valuable perspective to share.
We gather data from leading user review sites, compile that data, and form ratings for each system in multiple categories.
Customer Support
Customer support quality impacts overall user sentiment. The system can be amazing but if a user encounters a problem at a critical time and support isn't there to resolve it, the customer's impression of the company's value drops.
Vend Customer Support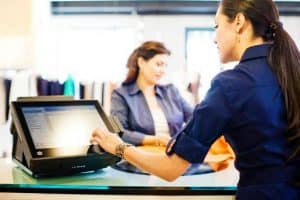 One Vend customer sums it up perfectly in a review we found: "[Vend's] customer service is absolutely amazing: when I've had a query, I've always had an answer within the hour."
Some providers take days to return your support call or email. User sentiment around customer support is high and therefore we award Vend 4.3 out of 5 stars for customer support.
ShopKeep Customer Support
ShopKeep also receives more positive reviews of its customer support function than negative ones. Therefore, we award ShopKeep 4.3 out of 5 stars as well.
WINNER: It's a draw.
Ease of Use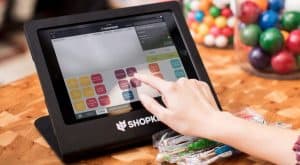 If you can't use your system to the fullest of its extent, you'll never generate the maximum ROI from it.
Both Systems
Sentiment across all user review sites from which we gathered data indicates that the two systems are neck and neck in this category. Users find each respective system to be easy to use. They actually had the exact same score on every site: 4.5 out of 5 stars.
WINNER: Clearly, it's a draw.
Likelihood to Recommend
Research tells us that 83% of consumers trust brand recommendations from friends and family. The same percentage of US consumers (83%) said they act on these recommendations most of the time.
Likelihood to Recommend: Vend
Ninety-three percent of Vend's users said they would recommend the system to others.
Likelihood to Recommend: ShopKeep
Eighty-eight percent of ShopKeep's users said they would recommend the system to others.
WINNER: Vend wins this category by a close margin.
Overall User Satisfaction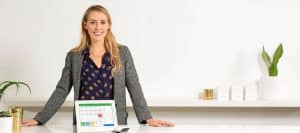 Here, we look at how users rate the system overall. This, in our minds, equates to overall customer satisfaction.
Overall Satisfaction: Vend
Vend's users award the system 4.4 out of 5 stars for overall satisfaction.
Overall Satisfaction: ShopKeep
ShopKeep's users award the system 4.3 out of 5 stars for overall satisfaction.
WINNER: These ratings are so close that they fall within the margin of error, so we must call it a draw.
Vend vs. ShopKeep: POS Hardware
The quality and price of a POS system's hardware components is an important variable in consumers' decision-making process. Let's see how the two systems stack up against one another.
ShopKeep POS Hardware

ShopKeep sells various hardware components, all of which come in packages. Technically it doesn't sell individual components. But you can customize your own bundle and select the pieces you want to be included.
It doesn't appear possible to purchase one single component, so it's difficult to scale your business with ShopKeep. This is one reason ShopKeep is a better fit for small businesses that likely won't grow into the next Walmart.
Unfortunately for consumers, the company does not list any pricing—for software or hardware—on its website. This dissuades potential customers from selecting ShopKeep as their POS provider.
Why? Because consumers say pricing is the first and most important and first piece of information they look for when visiting a website. If pricing information isn't easy to find, consumers will likely leave a website and go to one that does display pricing (Source).
Vend POS Hardware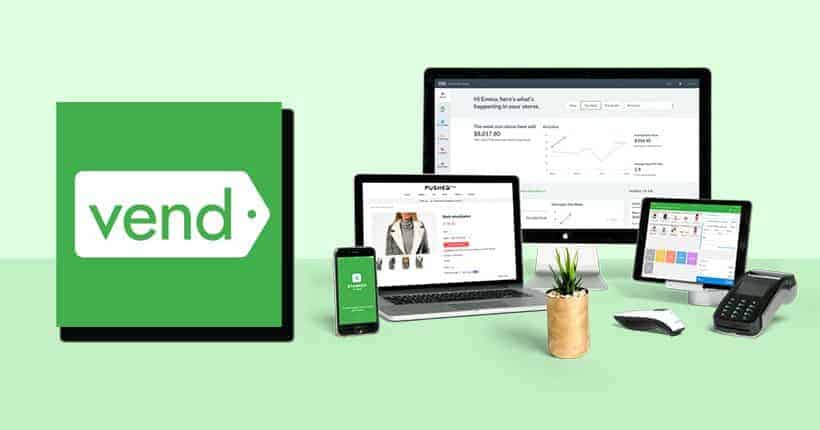 Vend sells three straightforward hardware packages and lists clear pricing for each one. They range in price from around $600 to $1200.
Vend also sells individual hardware components. You can buy just a receipt printer if you want. Or a barcode scanner or a cash register, etc. Pricing is listed for every piece.
This delivers a much better shopping experience and builds trust in the company, whereas ShopKeep's approach does the opposite.
WINNER: Vend clearly wins here because of their transparency. ShopKeep may have better hardware at better prices, but we'd never know unless we took valuable time out of our day to call them.
Which System Is Best For Your Business?
If you have the time to call ShopKeep and ask about pricing, you'll know how much their system and hardware actually costs. Only then would you be able to see if it fits within your budget.
Vend won or tied for every category above so it's a bit difficult to recommend ShopKeep over Vend in any situation.
Vend has more integrations, appears to be more customer-centric, and generally seems like a better choice for most small businesses. Meanwhile, ShopKeep shoots itself in the foot in a number of ways (not displaying pricing, charging extra for basic features, etc.).
The only scenario in which we can envision recommending ShopKeep over Vend would be if you called for a price quote and were quoted a price that was lower than Vend.
Even then, we may still recommend Vend unless ShopKeep's prices were dramatically lower. The only way to find out is to call and inquire.
Regardless, before making any decision, always conduct your own research into each system you consider. You can start by reading full reviews on both Vend as well as ShopKeep.
The following two tabs change content below.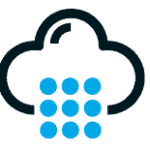 The staff at POSQuote.com is composed of industry professionals, experts, and current business owners. Through extensive research, we compile buyer's guides and review the best POS systems in the industry.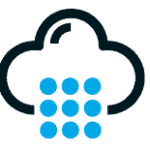 Latest posts by POS Quote Team (see all)
Reader Interactions