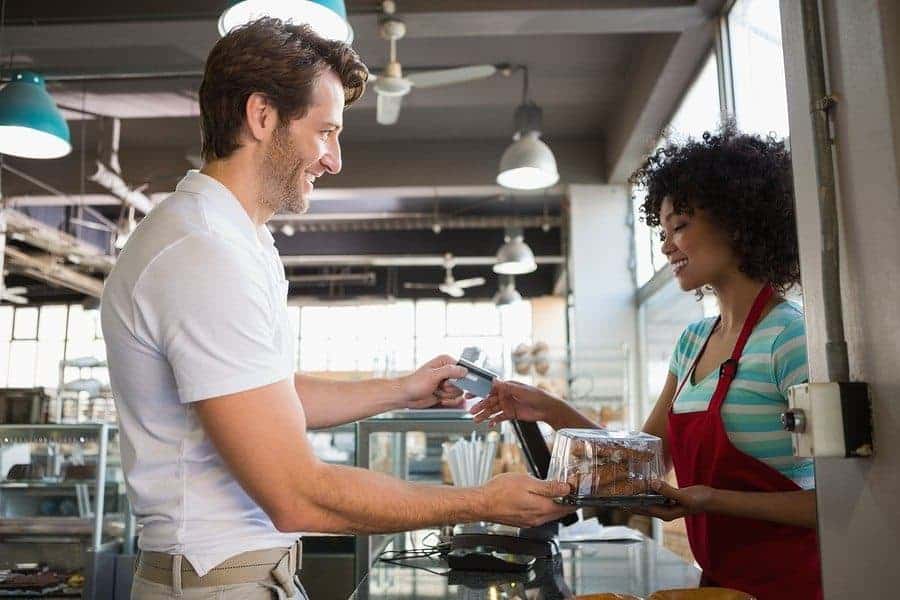 For restaurants that want to grow their business, both Toast and TouchBistro are powerful POS system options. The two restaurant POS giants can help your business take orders faster, automate menu and inventory management, and ensure your customers' orders are always accurate.
Toast is a true restaurant POS system, featuring tableside service, cloud-based menu management with availability countdowns, and various reporting tools to help you gauge performance across stores and menu items. Additionally, Toast enables you to manage your employees and payroll from the same system as your POS, allowing you to track team performance against profitability.
TouchBistro is a restaurant POS system designed specifically for the iPad. From one device, you can take orders, manage tables, keep ingredient lists, offer loyalty rewards and discounts, and review analytics and reporting on any device. TouchBistro's menu management tools let you track ingredient inventory against menu item recipes, so you always know exactly how much you have in stock at a given moment.
As we conducted our Toast vs. TouchBistro comparison, we found that both POS systems are neck-in-neck in terms of who provides the better features. However, TouchBistro just barely beats out Toast, namely because it has more services that will help full-service restaurants and bars.
Toast's pricing starts at $69 per month, with hardware bundles starting at $799. They also charge a flat credit card processing rate which they do not disclose on their website.
TouchBistro also starts at $69 per month with quote-based hardware pricing. They integrate with a number of credit card processing platforms, so there is no flat rate for those fees.
Both platforms also offer bar-specific features, like pre-authorized bar tabs, flexible menu management, and mobile point of sale. Let's take a deep dive into each platform's features, pricing, and customer support.
Toast vs. TouchBistro: Side-by-Side Comparison
| | | |
| --- | --- | --- |
| POS Software Starting Price | $90 per month | $69 per month |
| Free Trial | ✘ | ✓ |
| Free Demo | ✓ | ✓ |
| Cloud-Based | ✓ | ✓ |
| System Accessibility | Android, iOS, and web-based app | iOS and web-based app |
| Customer Support | 24/7 Live Support | 24/7 Live Support |
| Ideal Customer Size | Small- to mid-sized restaurants | Small- to mid-sized restaurants |
Toast vs. TouchBistro: System and Company Overviews
Before diving straight into our side-by-side comparisons of these two systems, we'll provide quick system overviews. This will provide some starting context through which to understand the information that follows.
Toast POS Overview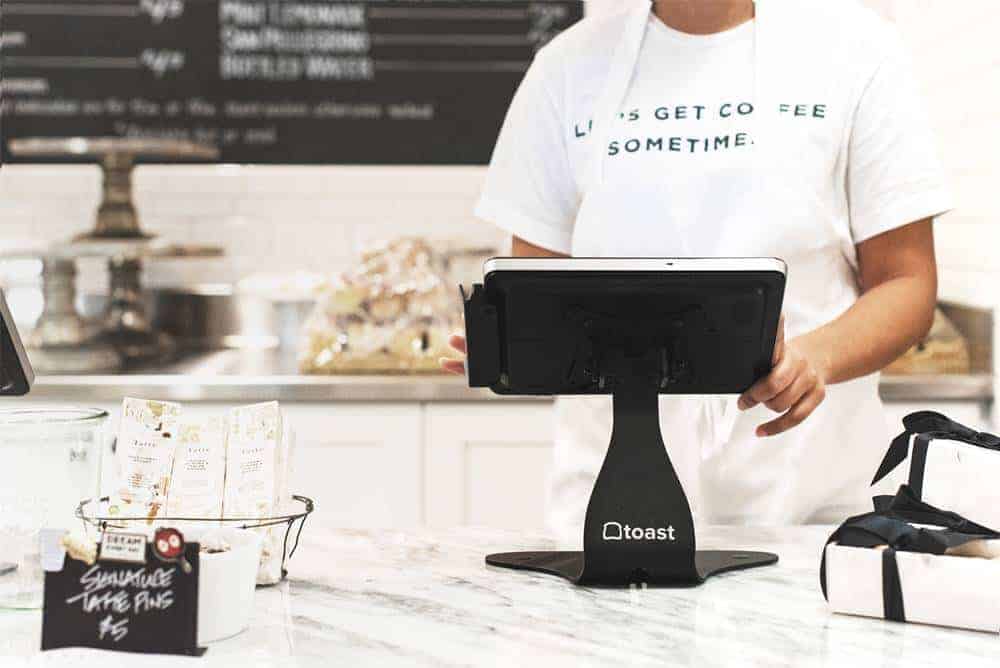 Founded in 2011 in the United States, Toast is a POS system built specifically for the restaurant industry. The company calls its product an "all-in-one restaurant technology platform."
Toast sells a basic POS software package that can be built upon by adding various fee-based modules with additional features.
Toast presents itself as a customer-centric company dedicated to supporting customers as they work through the unique challenges they encounter.
The company boasts its commitment to customer success and makes efforts to ensure that becomes a reality.
TouchBistro POS Overview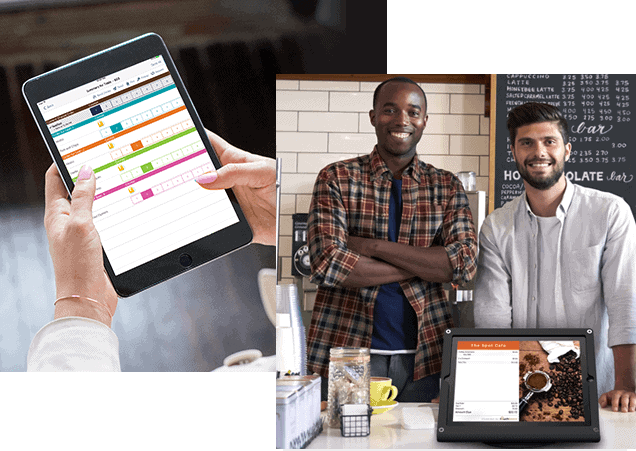 TouchBistro was also founded in 2011, in the United States—it must have been the year of the restaurant POS system.
Many people view TouchBistro as one of (if not the) the best restaurant POS systems available today. Indeed, you'll find it listed in the number one spot on many top ten lists.
A robust system, TouchBistro caters to the needs of restaurants of all types, from food trucks to full service restaurants.
TouchBistro is quite popular, and for good reasons. The system automates loads of tasks that customers would otherwise complete manually.
Plus, TouchBistro delivers a strong feature set that provides many benefits to users. We'll touch on some of those below in our comparisons. Let's get started.
Toast vs. Touch Bistro: POS Software
Here we provide a rundown of key POS software features in each system. We compare them, then call one of them a winner in that category.
There are far too many features to cover in this article. So, we'll limit our focus to those that tend to differentiate one system from another.
Let's see how Toast and TouchBistro stack up to one another when it comes to POS software.
Employee Management Functionality
Automating employee management saves restaurant managers heaps of time they would otherwise spend completing these tasks manually. This freed-up time can instead be spent delivering a better customer experience.
Toast Employee Management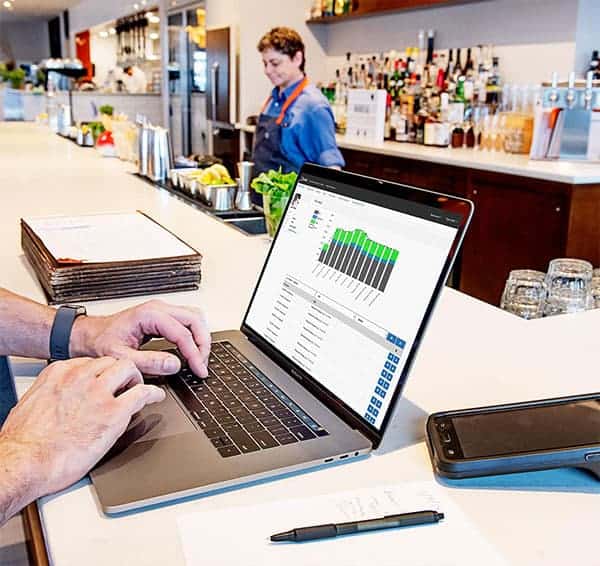 Toast delivers employee management features that allow users to maintain complete control over every aspect of managing employees. Toast system administrators (the system includes user-based permissions) determine which information and commands can be seen by employees.
Additionally, built-in time tracking features save managers loads of time. Every system user has a unique login PIN. Toast automatically tallies hours worked and produces reports around that metric.
You can even run staff productivity reports to gauge which employees are producing the best results, and which require improvement.
TouchBistro Employee Management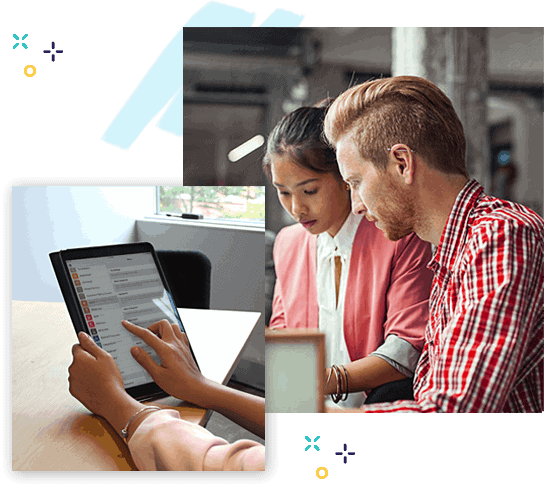 TouchBistro also delivers solid, time-saving employee management features. With multiple employees working at different times on different days, manually tracking hours and payment due is a slow process.
When it's a manual process, it leaves you vulnerable to human error in your calculations. This can quickly cause problems with your employees and their satisfaction levels. TouchBistro delivers role-based user permissions, individual PIN logins, and helps manage staff scheduling.
The system also allows managers to easily and quickly make last-minute shift changes when an employee can't make it to work.
Finally, TouchBistro lets you report on all of the above, providing essential insights into performance results.
WINNER: Toast wins for its staff productivity reporting.
Inventory Management
All restaurants store stock on-site to ensure they don't run out of an ingredient.
Traditionally, businesses manually counted their inventory daily to ensure amounts available aligned with amounts sold. Manually tallying and monitoring inventory is quite time-consuming.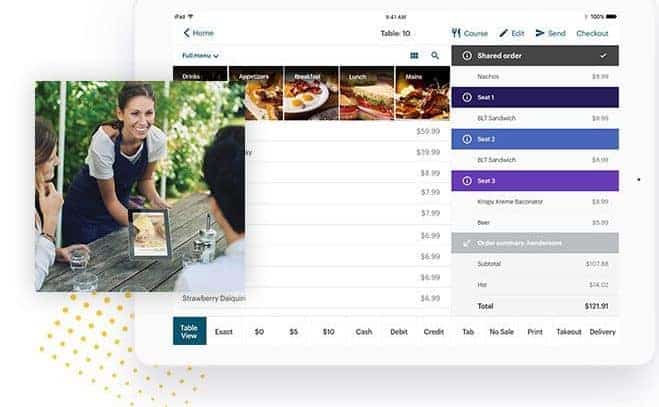 Plus, it, occupies employees' time, pulling them away from higher-value tasks, and increasing the risk of inventory discrepancies.
Solid POS inventory management features can automate most of the process, saving time and money for everyone involved.
Toast Inventory Management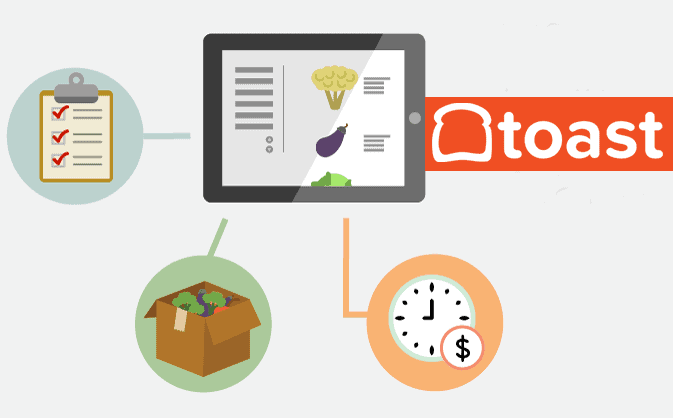 Toast users can leverage the system to track inventory levels in real-time. With a few taps on your Toast touchscreen monitor, you can view which items are running low and need restocking.
Toast also collects and analyzes data around menu item costs and the amount sold. This provides insight into which plates are the most profitable and which aren't earning revenue and should be replaced.
With real-time inventory data at your fingertips, you have a view into which items are running low. You can then order more stock of any given item from within the Toast system.
TouchBistro Inventory Management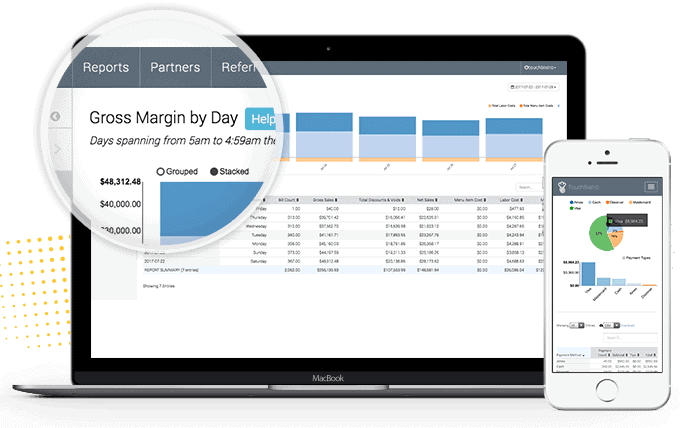 TouchBistro also has slid inventory management features. It includes all the features listed above for Toast, plus some additional ones.
One of the more powerful inventory management features included in TouchBistro is discrepancy monitoring and reporting.
Identifying and resolving discrepancies is simple with TouchBistro. The system detects inventory discrepancies and shoots managers an alert when one pops up.
Upon receiving that alert, a manager can quickly run an inventory report to learn what took place. They can also determine whether someone intentionally took inventory or if it was an honest mistake.
Discrepancies typically occur because of human error. By using a handheld inventory scanner, you can automate and streamline inventory counts. This, in turn, reduces discrepancies.
WINNER: TouchBistro wins for its inventory discrepancy functionality.
POS Reporting and Analysis
Reporting and analysis are increasingly important in today's digital business landscape. If you can't quantify your results, you can't spot trends that provide the insight needed to grow your business.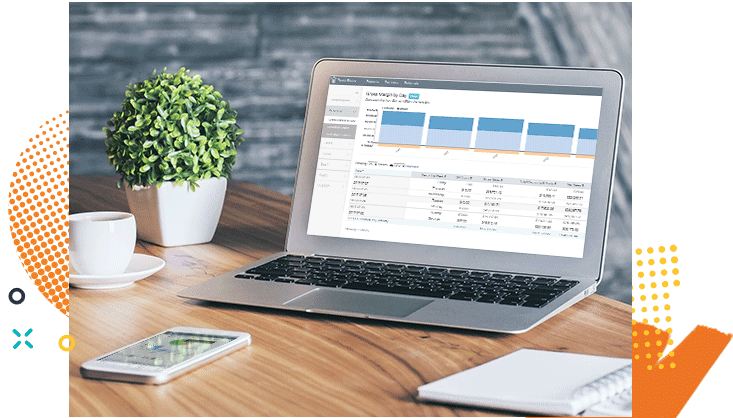 All reporting starts with accurate and reliable data capture capabilities. With accurate, detailed data you can make informed business growth decisions.
Without powerful reporting capabilities, your chances of survival are exponentially lower. Why? Because everyone else is making decisions based on data, which is far more reliable than making decisions based on intuition.
Toast Reporting and Analysis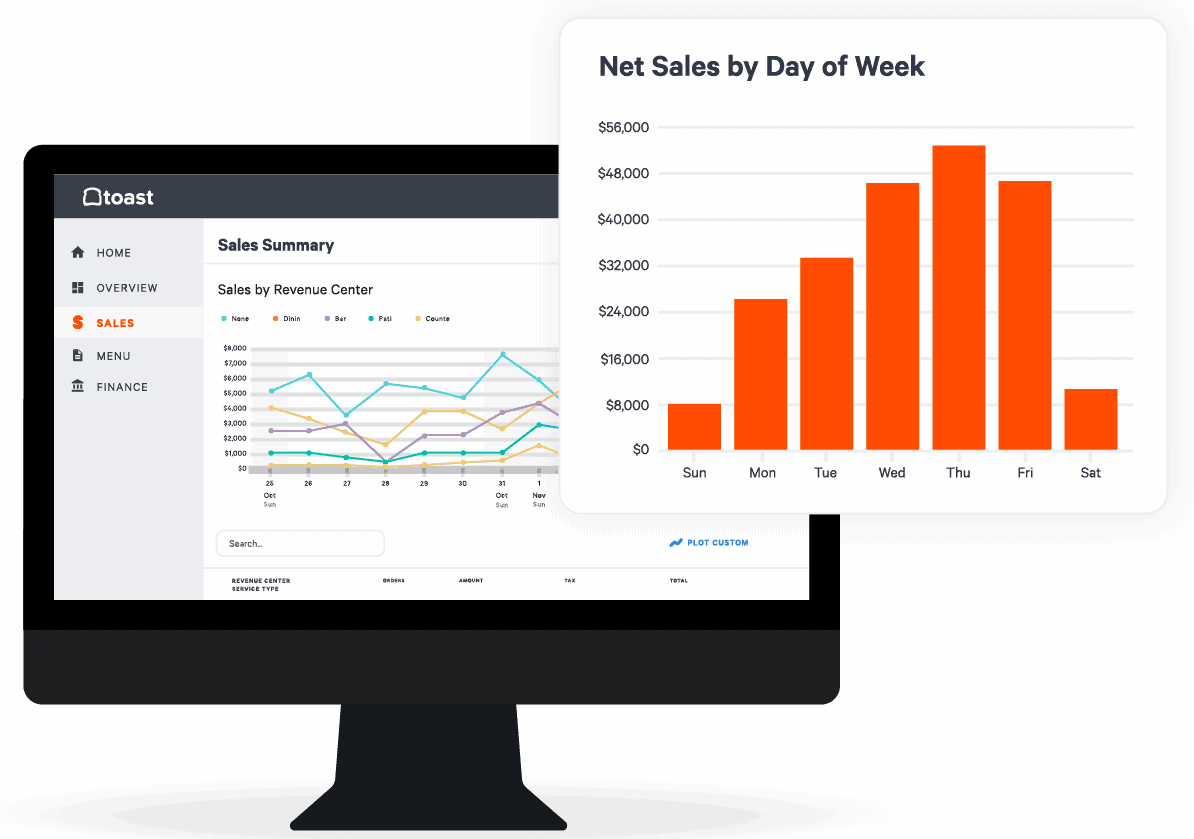 Generally, Toast delivers solid reporting and analysis capabilities. However, everything is relative, and some customers feel Toast reporting is a bit basic and doesn't meet their needs.
On the other hand, the majority of customers are quite pleased with Toast reporting. User reviews reflect this sentiment.
Toast customers can report on loads of business metrics. Those include total guests per day/month, net sales, gratuity, table turn time, tips accumulated, and revenue trends over time. Plus, Toast gives you a full summary of all payment methods used for a specified timeframe.
All data is updated in real-time and accessible from a remote mobile device. This lets managers and owners maintain a constant view into results and make smarter decisions, based on data.
TouchBistro Reporting and Analysis
TouchBistro certainly holds its own when it comes to reporting and analysis. The system features a wide variety of reports as well as methods to access them.
TouchBistro offers over 50 detailed reports around a variety of metrics.
Total sales per time period and per employee
Menu item, category, and promotion sales reports
Statistical summary reports such as average monthly spending, the average number of daily customers, and more.
Payments and payment type reporting
Employee activity reports
Reporting around customer discounts, voided items, and more
Tax related and general accounting reports
Inventory reports, including drill-down reports that track inventory at the ingredient level
Auto-generated summary reports detailing daily performance, which are sent automatically to decision makers
In addition to the volume of reports available in TouchBistro, users particularly love the system's mobile reporting interface. It is considered very intuitive. They also rave about the reporting dashboard.
WINNER: Toast wins by a hair. Despite TouchBistro's volume of reports, the fact that users give Toast a 9.9 out of 10 rating is impossible to ignore.
Toast vs. TouchBistro: POS Hardware
POS hardware—cash registers, barcode scanners, card readers, receipt printers, and so on—are essential to the operation of a POS system. Without hardware, your software is just a brain without a body to execute the commands sent to it.
Toast POS Hardware

Toast does not manufacture any of its own POS hardware. Rather it sells hardware from a number of third-party vendors.
The hardware components that Toast offers on its website are all compatible with the Toast POS system. Customers can purchase hardware in pre-defined packages or by the individual component.
Unfortunately, Toast does not display hardware pricing on its website, except for a new hardware package called Starter Kit. That kit starts at $999.
But there are many more packages available. You just have to call or otherwise contact sales to get a quote.
That said, Toast offers a broad spectrum of POS hardware. It's enough to fill just about any need a restaurant would have.
TouchBistro POS Hardware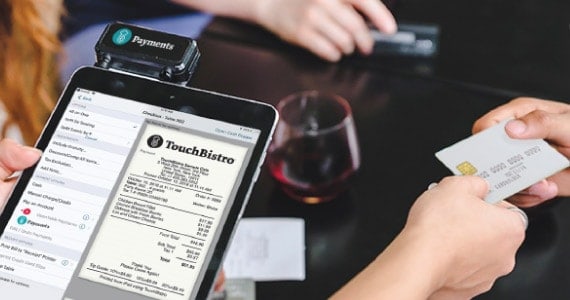 TouchBistro offers a wider variety of hardware than Toast. Unfortunately, TouchBistro does not include hardware pricing information on its website.
This frustrates customers and prospects because pricing information is typically the first thing they look for when they land on a vendor's website. Toast does the same, so both systems shoot themselves in the foot because of this.
Sure, TouchBistro offers extensive hardware options. But, for example, imagine someone is slightly interested in the system and their deciding factor is the price.
They navigate to the website and can't find pricing information. The most likely outcome is that they leave to investigate another vendor with transparent pricing.
Displaying clear, transparent pricing builds confidence in potential customers and positions the company as equitable and trustworthy.
PRO TIP: If you represent a business and can influence whether or not the company posts pricing information on its website, lobby for transparency. It is expected these days and those who ignore that trend will slowly fade into obscurity.
WINNER: Touch Bistro wins. This is not because they have amazing software offerings and easy ways to access its pricing. But simply because they have a broader selection.
Should You Go with Toast or TouchBistro?
We must leave that decision entirely up to you. We present unbiased information and let you select the system that will best meet your needs based on that information.
We ranked TouchBistro as the top restaurant POS system available in a recent article. That doesn't mean it will better meet your needs. The two systems are close to equal in almost every area of concentration. We ranked Toast a close third in that article.
Ultimately, you should investigate each system more deeply if you're seriously considering one of the two.
Don't rush an important decision like this. Take your time. Consider your needs and budget. Ask for a free trial or demo so you can see the system in action. Read user reviews. All of this will add to the insight you gained from reading this article.
To gain deeper insight into each system, we suggest you read a full review of Toast. Then read a comprehensive review of TouchBistro as the next step in your evaluation. This will propel you further along your evaluation journey.
Reader Interactions