SoftTouch is an on-premise point of sale (POS) system that is suited for use in nightclubs, bars, upscale dining, restaurants, QSR, and pizza delivery businesses. The system is designed to offer you the convenience, speed, and comprehensive functionality you need to power your business. 
It couples next-generation innovation to intuitive screen ergonomics to offer you a secure, reliable, stable and scalable POS platform. Based on statistical findings, bars and nightclubs in the US generate about $24 billion in revenue and about 7 million people regularly visit a bar or nightclub. 
To succeed in this competitive industry, you need to apply a solution that keeps your FOH operation running smoothly. In addition to making things easier, SoftTouch has a horde of industry-specific capabilities to offer, as discussed below. 
SoftTouch POS Alternatives
| POS Name | Software Subscription Fees | Compatibl Platform |
| --- | --- | --- |
| SoftTouch POS | Quote-Based | Cloud and Windows |
| LightSpeed | Starting from $69.00/month | Cloud and iOS |
| TouchBistro | Starting from $69.99/month per user | Cloud and iOS |
| Talech | Starting from $44.00/month | Cloud and iOS Mobile |
SoftTouch POS Benefits 
Offers superior inventory and delivery Management capabilities 

Integrated gift cards and loyalty programs

Offers in-depth reporting and analytics

Supports inline ordering and allows for mobile access 

Capable of separating and splitting checks 
Possible Downsides
You may find that solution to be comparatively costlier and the software features a long learning curve. 
SoftTouch POS Pricing 
The SoftTouch POS solution is sold exclusively through SoftTouch Authorized Guidance Experts (SAGE). However, the provider does not display any pricing information on the official website. Members of our SAGE program are experts in delivering customized solutions to meet your specific point of sale business needs
Based on reputable third-party sources, you should expect to pay about $1,295 for the SodtTouch master terminal. Each additional terminal will cost you about $995 per terminal. To get accurate, you should contact the provider through its official website. 
SoftTouch Hardware and Operating System Requirements 
To run the SodtTouch POS software, you will need a master computer to serve as the master station. The master station should be capable of supporting up to 9 other workstations. The software is compatible with Windows XP Embedded, Windows XP, Windows 7, Windows Vista, 
Windows XP, Windows XP Embedded, Windows Vista, Windows 7, Windows Server 2003 and 2008 all versions. The master station should have Pentium 4 2GHz or above, at least 1 GB of RAM and 20GB hard disc space. 
SoftTouch Key Features 
SoftTouch is an EMV certified, PA-DSS validated point of sale system. All POS services by the, including iPad POS, Stationary POS, handheld POS, cloud services, table management, table-top customer ordering, kiosk ordering, and user authentication, are designed to work seamlessly to offer you a comprehensive integrated platform. 
SoftTouch Handheld iPOS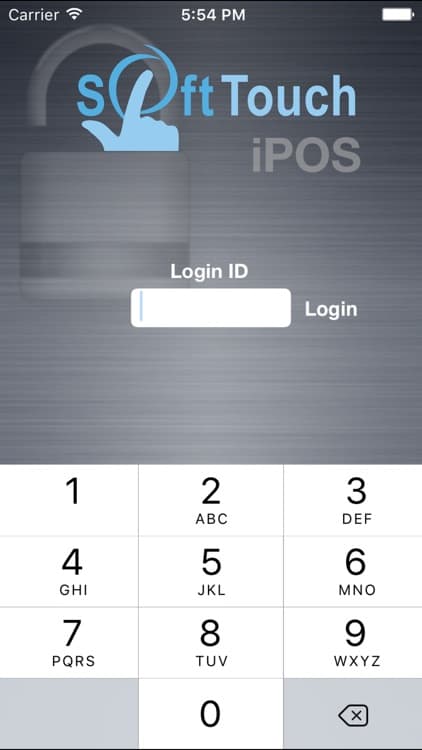 This is an innovative handheld solution that is meant to allow for easier table-side ordering and payment processing in your establishment. It operates exclusively on iOS devices and is designed to integrate fully with SoftTouch POS for convenient access to guest checks from fixed workstations and mobile devices.
The SoftTouch iPOS device allows each server to manage more tables while improving the level of service. Frequent trips from tables to fixed workstations are virtually eliminated creating operational efficiency and lowering your labor costs.
This solution has been proven to increase the table turns considerably. This is achieved by facilitating faster food and drink service as well as tableside checkout. This ensures that customers spend less time ordering, waiting for their orders and making payments. 
DineBlast Mobile Ordering 
This is another one of the next-generation POS solutions by the SoftTouch provider. It comes in the form of a personal mobile app that is designed to empower your customers to accomplish several things from their phones. For instance, it allows your guests to open a guest check, place an order, and process payment right from their tables. 
With this solution, you will not include any additional hardware costs as the customers place orders directly from their own mobile devices. The DineBlast solution has been proven to be ideal for table service, counter service, and curbside ordering. 
You will like the intuitive customer interface offered by this App along with its seamless integration to your SoftTouch POS system. It is PCI-DSS compliant and features customer messaging capabilities. Such a solution has many benefits to offer your establishment, including: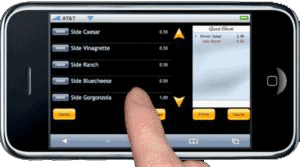 As compared to its competitors, SoftTouch offers a cost-efficient approach to line-busting in QSR and restaurant businesses. DineBlast Mobile will also help you reduce labor costs while optimizing business efficiency.
The DineBlast mobile solution offers an easy-to-use customer-facing interface. It is also compatible with almost any iOS or Android mobile devices, including mobile phones, tablets, and notebook computers.
The handheld POS solution by SoftTouch incorporates exceptional security features for improved protection and security for your customers and establishment. All data transmissions through the DineBlast App are encrypted and anti-vandalism features protect against malicious activity.
By allowing for customer self-ordering and self-paying, the solution allows your servers to manage more tables at once, while still maintaining high customer service standards. Labor costs will be reduced and tables will turn faster than ever.
Cloud POS Capabilities
The provider extends its flagship on-premise POS solution with a data-center hosted cloud infrastructure. It is this highly-available matrix of computer processing, storage and virtual machines that drive our subscription and enterprise solutions. 
As a matter of fact, the solution is so powerful that all POS-related business operations are entirely virtualized in the same environment. As such, you will be able to carry out SoftTouch business operations from virtually anywhere through this cloud platform. With SoftTouch POS, this is achieved by virtualizing our entire business productivity platform. 
SoftTouch is capable of relocating to any facility in the world that has Internet access and maintain operations without service interruption. Some of the cloud capabilities you will come to like about this solution include SMS alerts and notifications, address auto-fill, multi-store loyalty, and gift cards as well as enterprise reporting tools. 
Online Ordering 
DineBlast Online Ordering and the DineBlast Mobile app will transform your SoftTouch POS menu to an online and app ordering system instantly. This will, in turn, allow your patrons to place orders for delivery or pick-up. 
You will also find the DineBlast Ordering solution relatively easy to integrate within your existing business website. 
SoftTouch TouchScreen iKiosk
iKiosk by SodtTouch empowers your guests to embrace the fast-growing trend toward self-service. In this regard, the iKiosk present your customers with a "no-pressure" and intuitive ordering experience. At the same time, this solution will Al's helo save on labor costs. 
This affordable Kiosk feature is specifically designed to improve customer service and simplify the ordering process in bars and nightclubs. With regards to payments, the solution supports multiple payment methods, including credit cards, cash, and gift cards. 
Restaurant customers may use these stations to place dine-in orders and to-go orders. The solution also supports order now, pay later options and offers flexible configuration options. You will find the iKiosk stations relatively easy to mount on the wall or pedestal. Other benefits you will get from this solution include:
Savings on Labor Costs 
Your labor costs will be reduced and tables will turn faster than ever with a self-ordering and self-payment POS system. Your customers can place orders and render payment from the SoftTouch iKiosk point of sale system.
Line Busting Tools 
With the SoftTouch iKiosk stations in your establishment, you will never have to make your guests wait in lines. Instead, the guests will be delighted to skip long lines and order through your easy-to-use kiosk. 
You may position the iKiosk POS stations anywhere within your location to bust lines.
POS Reporting and Analytics 
With the SoftTouch bar and restaurant POS system, you will be able to get accurate and in-depth reports and Analytics through the Mobile Dashboard feature. The feature is specifically designed to empower bar and restaurant operators to monitor their operations in real-time. 
This, coupled with the SoftTouch Cloud services, ensures that you can get up-to-date reports and business analytics from anywhere. As you Amy be aware, detailed data analysis is essential to the operational efficiency and security of your restaurant. 
With the Mobile Dashboard, your POS system information is reported directly from your store to your device, in real-time without delay. It allows restaurant operators to use real-time key performance indicators and data metrics to manage their operations. 
The solution features flexible layouts and configurable dashlets that create an at-a-glance perspective of the business. In addition to helping absentee business owners monitor and manage operations, it will also offer you such benefits as: 
Real-Time Business Data 
Data analytics are essential to operational efficiency and security. With the SoftTouch Mobile Dashboard, what you see is real-time data, allowing you to make informed business decisions.
Enhanced Flexibility 
Mobile Dashboard allows you to draw conclusions based on the information that you want to see. To make this possible, it allows you to choose from 50 dashlets while creating an ideal dashboard for your business
Unmatched Mobility 
Mobile Dashboard includes over 30 POS reports you can launch from your mobile device or desktop. 
Elevated Guest Confidence 
Guests are increasingly concerned about their credit card safety and whether or not merchants are taking the necessary precautions to safeguard their personal information. SoftTouch POS system is validated as safe and secure by the Payment Card Industry. 
That implies that both you and your guests can rest assured data is safe.
Touchless Sign-on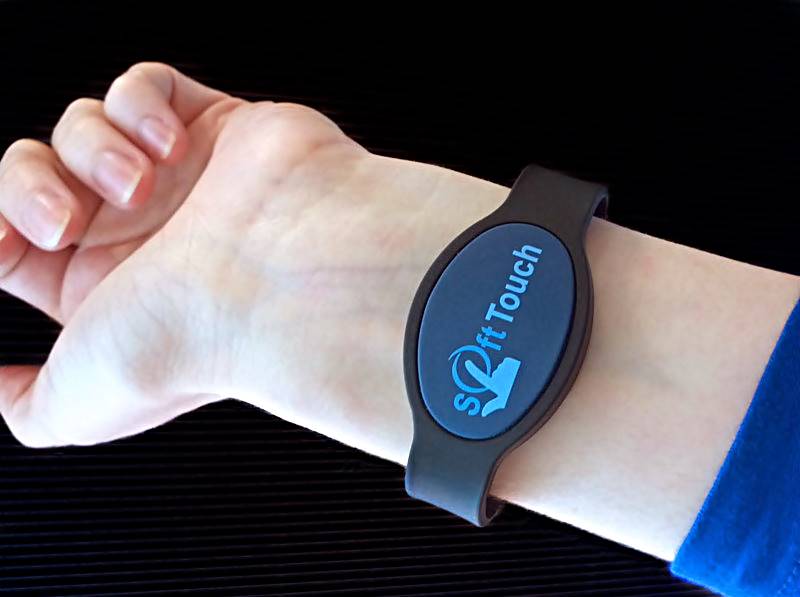 The SoftTouch POS provider offers one of the fastest authentication technologies in the industry—the Touchless Sign-On. The system features a Touchless Sign-on proximity scanner. This scanner automatically detects the wristband and signs the wearer onto the POS workstation.
The provider also offers innovative wristbands that allow for automatic Sign-On within 3 inches of the screen.  With this secure POS user authentication technolog, employee numbers can never be stolen or given out for inappropriate. The technology has also been helping business owners avoid erroneous order entry and check manipulations.
With Touchless Sign-on wristbands, servers never have to swipe a card or enter a security card to place, edit or cash out orders. This has been proven to up service and eliminates unnecessary frustrations brought on by traditional POS login procedures.
Our Final Verdict 
For more than 20 years, SoftTouch has been developing POS solutions to match the varying needs of different restaurant service types. The provider currently offers its POS solutions to thousands of restaurants, bars, nightclubs and foodservice establishments throughout the United States. 
The preference of this solution over other systems may be attributed to its feature-rich, scalable and industry-specific POS platform. It features a hybrid technology that couples on-premise stability to powerful cloud-based services for limitless functionality. 
All in all, SoftTouch is the first choice for a comprehensive, scalable and secure bar and restaurant POS system.  
The following two tabs change content below.
Reader Interactions