SmartPOS is a renowned point of sale (POS) systems designed to suit merchandise, Foodservice, Retail, Fuel station, and C-store applications.
The system is a part of POS hardware and software product offering by Petrosoft—a leading provider of POS software, hardware, and services.
The innovative platform is designed to leverage innovative technology, legacy systems, and industry partnerships to address your dynamic needs. The retail market in 2018 was bolstered by growth in disposable personal income and a strong labor market.
As the market continues to experience some headwinds in 2019, retailers have to make bold moves for them to succeed. With its support for Petrosoft foodservice, advanced analytics, forecourt, and loyalty integrations, SmartPOS is worth your consideration.
In addition to beneficial POS capabilities, the system features a reliable back-office suite to complement your operations.
Additionally, the system supports integration with the leading industry partners to facilitate optimal inventory levels, consistent pricing, and customer satisfaction. Throughout this SmartPOS review, you will learn several other things that make the system stand out.
SmartPOS System Benefits
Allows for integration with Foodservice ordering solutions by the provider
Offers metrics reporting
Facilitates remote business management
Features secure role-based POS access controls and user rights
Supports Petrosoft Enterprise, advanced business analytics, loss prevention module, and site network integrations.
Supports unlimited items, sales history, and promotions
Features globalization and localization capabilities for multi-language, currency, and tax requirements
Dedicated support staff and technical implementation assistance
Cash management policy enforcement capabilities
Allows for instant price book management
Offers favorite item and department tagging capabilities
Possible Drawbacks
SmartPOS system runs on proprietary hardware workstations, which are comparatively costlier to acquire. You may also encounter occasional formula errors in the C-store office software.
SmartPOS Pricing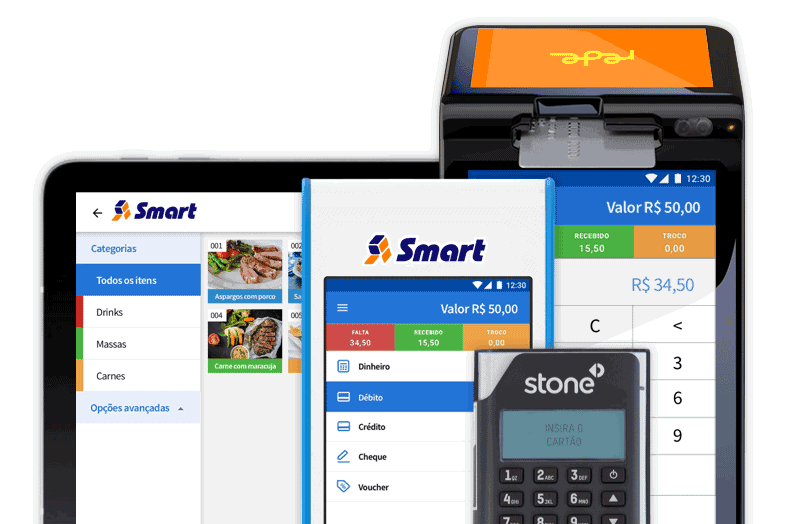 The SmartPOS platform is essentially designed for enhanced flexibility, allowing you to pair your hardware with only the capabilities you require.
As such, the cost of this point of sale system varies from one business to another. With regard to the SmartPOS cost, you need to consider both hardware and software costs.
The provider offers three main SmartPOS hardware options, SmartPOS 800, SmartPOS 425, and SmartPOS 125 as explained below.
According to its current users, you should expect to spend between $999 and $1,999 for an all-in-one SmartPOS Workstation.
This price only includes the basic terminal hardware and software. If you happen to need additional peripheral components like scanners, cash drawers or printers, you will have to buy them separately.
SmartPOS Software and Module Costs
The Petrosoft POS provider offers a range of complementary software and modules that come in the form of compatible POS integrations. Most of these are offered in a Software as a Service (SaaS) module.
As opposed to the SmartPOS Workstation that requires a one-time upfront payment, the provider will charge you a subscription fee for the various integrations. For instance, the SmartPOS for Retail package is charged at $79.00 per month while the Retail360 solution costs $179.00/month.
The QuickServe restaurant integration is priced at $89.00/month, C-Store Office $215/month while the data processing and merchandise invoice integration costs $159/month.
Hardware and Operating System Requirements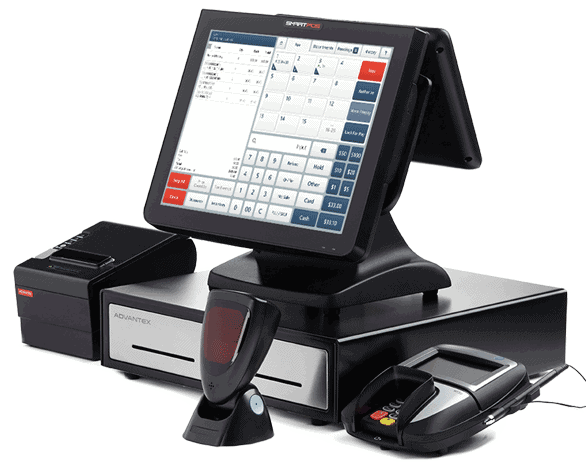 As mentioned earlier in this review, the various SmartPOS systems come as bundled software and hardware packages. The stem features a "plug, and play" design, and is compatible with an assortment of end-to-end technological integrations.
Some of the price-saving bundled hardware options offered by this provider include:
QuickServe Ordering Terminal ($1,199)
This package includes the required hardware components for the QuickServe self-service Ordering Application. It allows your customers to view, select, customize and pay for restaurant menu items. This bundle also includes an embedded thermal printer for printing receipts and POS reports.
Despite being the most affordable SmartPOS package, the SmartPOS model 125 is reliable, fast, and intuitive. It is essentially designed to offer uninterrupted workflow experience and handle retailer peak traffic.
The bundle includes a 9.7″ customer-facing display, Tier 1, Tier 2, and Tier 3 support and is integrated into the Petrosoft Loss Prevention Analytics solution.
SmartPOS System Key Features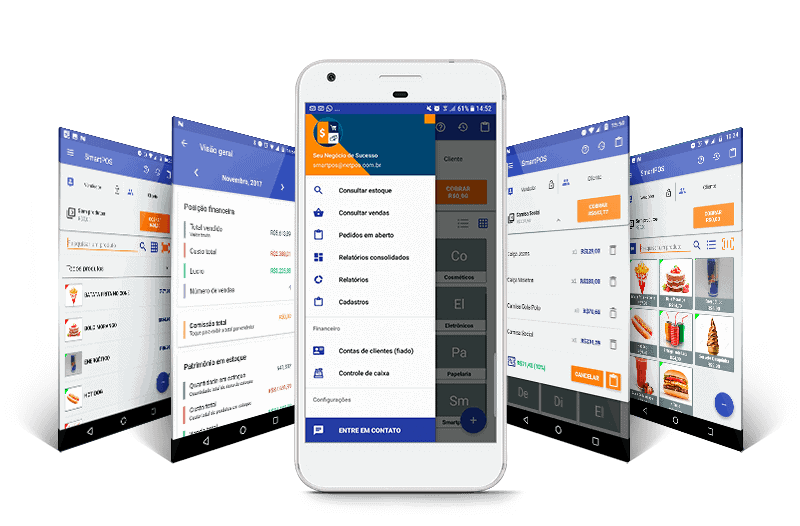 SmartPOS is essentially an all-in-one POS platform, featuring back-office, analytics, foodservice, and loyalty integrations. The provider develops superior POS solutions to solve everyday business problems.
For instance, the loss prevention analytic integration by the provider will offer you a new dimension of knowledge. The solution is packed with the tools you need to gain valuable insights into the business as well a to detect, correct and prevent common problems.
Discussed below are several other things that make SmartPOS one of the best foodservice and retail POS system:
C-Store and Retail Back-Office
This is a solution that has been specifically designed to offer retail and C-store owners and managers operational insights. This is mainly achieved by streamlining retail operational workflows as well as data inputs and outputs.
C-Store Back-Office software provides the infrastructure, workflow, and reporting needed to increase operational efficiency and optimize margins of your convenience store/gas or retail business.
Some of the back-office capabilities you will find useful include:
Workflows

The software is designed to automate operational workflows in a convenience store. This, allows you to balance cash, verify sales, purchase data, and manage the inventory in a single click.
It will also ensure that the employees complete their daily tasks as required.
Price Book Management
Centralize the administration of your price book from within the software. You can set-up, add, edit or even move items between departments or categories. It will also allow you to make global changes to the price book.
This feature also makes it possible for you to manage the price by custom group, price group, store location or division.
Fuel Inventory Management
Whether small or large scale c-store, you do not want your stock to run out without notice. This software has the tools you need to maintain healthy profits for the business while guaranteeing compliance.
You will use this feature to manage BOLs, invoices, orders, track sales, margins, tank data for SIR and similar operational decisions. Having partnered with more than 200 suppliers, Petrosoft allows for electronic data interchange (EDI) in your business.
Loss Prevention Analytics
The ability to discover theft and errors quickly makes Petrosoft Loss Prevention Analytics an invaluable addition to any POS system.
In its functioning, the software is designed to offer you valuable information as well as verifiable proof.
To obtain such information, it combines different data sources, such as video and transitional data. The system will then analyze the collected data, set rules and produce documentation for early detection, prevention, investigation, and prosecution.
This solution has been proven to discourage theft in retail and c-store businesses with verifiable proof. It will also make it easier for you to verify employee claims, risk events, and transactions.
Customer Support
Petrosoft offers fee-based complimentary remote as well as on-site implementation customer support services. The provider offers several customer support options, including online ticketing, live phone support, remote access, and on-site support.
You will also get access to a library of videos, articles, tips, and manuals. To purchase any of the premium support plans by Petrosoft, dial 412-306-0640.
SmartPOS System Alternatives
| POS System | Best Capabilities |
| --- | --- |
| Lightspeed Retail | Features a detailed inventory manager, and custom reporting. |
| ShopKeep | A great iPad-based POS system with built-in marketing and payment processing capabilities. |
| Square | A free POS solution with basic inventory management capabilities, and built-in payments. |
| Vend | A good retail POS solution with loyalty programs and built-in CRM features. |
Final Verdict
The Petrosoft POS provider offers several SmartPOS points of sale solutions to suit different business requirements. The systems are meant to offer retailers innovative sales assistance technology, hence reduce risk, keep inventory under control and boost sales.
SmartPOS systems have been proven to deliver consistent customer experience and make management easier for business owners. This is why SmartPOS is rated one of the best POS solutions for fuel, foodservice and merchandise retailers.
The following two tabs change content below.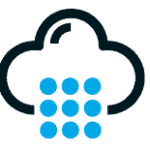 The staff at POSQuote.com is composed of industry professionals, experts, and current business owners. Through extensive research, we compile buyer's guides and review the best POS systems in the industry.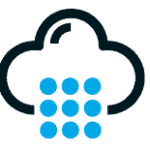 Latest posts by POS Quote Team (see all)
Reader Interactions