Rapid POS is a comprehensive and versatile point of sale (POS) system that has been designed to meet retail and wholesale business requirements.
Based in San Diego, CA, the Rapid POS provider offers several POS software variants to suit different types of businesses.
The provider has software solutions for such businesses as museums, thrift stores, building and supply stores, gun stores, garden stores, and jewelry stores. The software may also be used in dispensaries, specialty food stores as well as in yogurt and candy shops.
Based on a report by the U.S. Census Department, retail sales increased by about 0.7% in July 2019. To benefit from this increase, you will need to invest in the right retail POS software, like Rapid POS.
Such a solution will save you time, optimize your inventory, lower costs, and develop customer-centric metrics to boost sales.
Throughout this Rapid POS Review, you will learn what makes this solution one of the best retail POS systems.
Rapid POS System Alternatives
POS System

Customer Support Options

Free Version

Compatible Mobile Platforms

Rapid POS

24/7 (Live Rep)

No

Android and Apple devices

Lightspeed Retail

24/7 (Live Rep)
Online
Business hours




Yes




iPad only


ShopKeep

24/7 (Live Rep)
Online
Business hours




Yes




iPad only

Square POS

Online
Business hours

Yes

Android and Apple devices

Shopify

24/7 (Live Rep)

Yes

None
Rapid POS System Benefits
Support for multi-store POS implementation
Features complex retail pricing capabilities
Offers several selling units, such as by case or per item
Features Back Orders, Special Ordering and Layaway capabilities
Applies robust inventory matrix/grind capabilities
Offers powerful auditing capabilities
Supports eCommerce platform integration
Support for food stamp Tendering
The POS sales Touchscreen supports multiple currency options
Allows you to interface to multiple accounting packages
Supports both Touchscreen and regular manual input options
Features in-built credit card processing functionality
Possible Drawbacks
The Rapid POS system does not support NIC check integration. Unlike some of its competitors, the provider does not offer a free version of the retail POS system.
Rapid POS Pricing
The Rapid POS provider does not reveal the price of the software or hardware components and accessories on its official website.
Based on third-party sources, the price is quote-based and mainly depends on your specific business requirements. To get an accurate quote, you need to contact the provider directly through the Rapid POS website.
Rapid POS Hardware and Operating System Requirements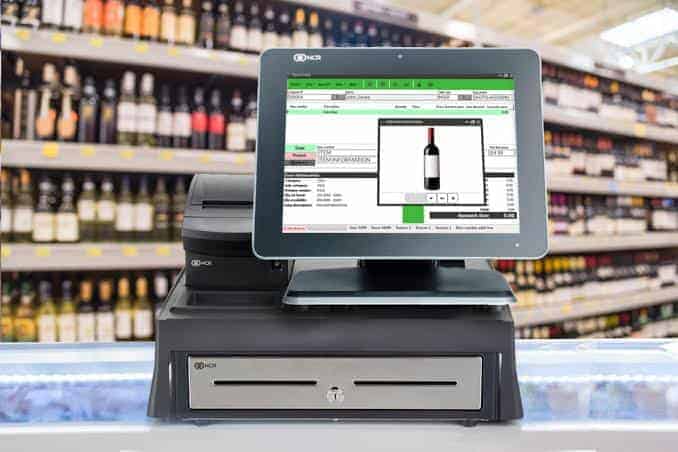 Rapid POS system comes in the form of a workstation countertop all-in-one-one POS unit.
The hardware is produced by Radiant systems and is available in two main Workstation options; the P1200 and the P1500 series terminals.
Both terminal options are fitted with color, high brightness, active-matrix capacitive or resistive touch screen display.
The P1500 has a 15-inch screen, while the P1200 comes with a 12-inch display.  The P1500 also comes with the highest performance options, hence is costlier.
As for the operating system, both solutions are compatible with Windows® XP, XPe, or WEPOS OS options. Additionally, the provider offers a complete line of point of sale peripherals. You will have the opportunity to pair your POS system with such accessories as barcode scanners, receipt printers, cash drawers, and point of sale scales.
Rapid POS System Key Features
Rapid POS is a rather versatile point-of-sale system that boasts of a myriad of capabilities to suit different business requirements. The sophisticated POS Workstation also features fully-integrated cash register functionality.
Additionally, it will also offer you complete management controls, reports and an overview of the entire business. Some of the important capabilities of the software include returns, sales, backorders, special orders, Layaways, holds, and an assortment of other functionalities.
Other aspects retailers will come to like about the Rapid POS system include:
Purchasing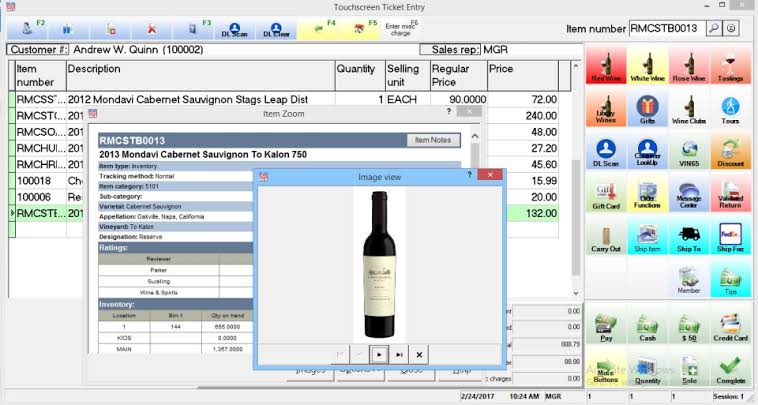 This functionality is essentially designed to help retailers control their purchases and receiving. With Rapid POS, the new purchase requests also referred to as the unapproved POs, are entered with user-entered documents or system-assignment numbers.
The software will then update on-order quantities for items automatically. You will also be able to add new items and vendors to the system on-the-fly. While receiving, the system allows you to receive POs by the vender, number, or any other keyword field.
Here are several other capabilities of Rapid POS you will come to like:
The system features Purchasing Advice, a feature that automatically calculates restocking orders. This capability will automatically work out the quantities you need to reorder for each item, based on the current inventory levels, in-transit merchandise, backorders, Open, vendor multiples/ minimum order requirements, and desired stocking levels.
Multi-Location Purchasing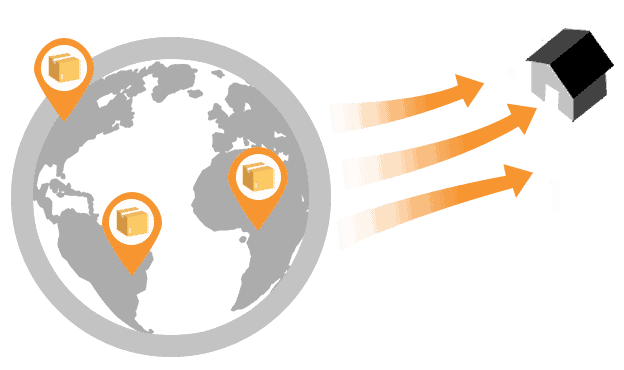 The software offers full support for receiving and purchasing your merchandise across multiple Stores.
In this regard, it allows for the POs to originate from the main office, and still be received at any of your business locations. This will make it easier for you to manage to restock for the entire chain business centrally.
Customer-Specific Purchases
With the Rapid POS system in your retail store, you will be able to take customer orders through the POS Workstation. Thereafter, you will be able to place a purchase order with the right vendor, track and even receive the PO to fulfill the customer's order.
This feature allows you to review open customer orders and generate multiple purchase requests automatically from the orders.
Inventory Management
Rapid POS offers a powerful inventory management solution, featuring a top-of-the-range inventory management software and tracking system. The dynamic inventory manager features a customizable matrix, reporting, loss prevention, variable pricing and much more.
In addition to tracking stock levels, the inventory manager on this system is capable much more, including:
Merchandise Transfer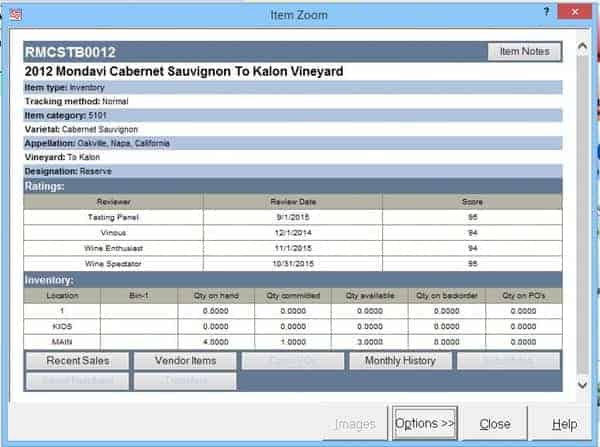 Rapid POS makes it relatively easier for you to transfer inventory between your stocking locations. With such a capability, you will be able to receive inventory at a central location, then transfer the right quantities to your other business locations.
While doing this, the Transfer Advice reports generated by the system will suggest the items as well as quantities you should transfer of each of your outlets. These suggestions are mainly based on the maximum stocking levels or replenishment calculations for each location.
Merchandise Analysis
The Rapid POS system is designed to generate more than 40 reports on important business processes. Some of the customizable reports will furnish you with both historical and current inventory information. These have been proven to help retailers make merchandising, pricing and purchasing decisions.
This enhanced overview of your business will also result in an increased turn rate and help you optimize your gross margin return on investment (GMROI).
Intuitive Menu Management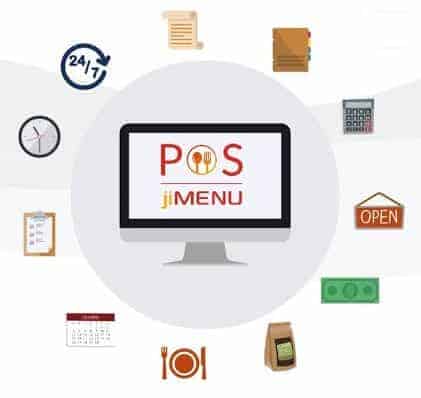 Managing your store menu centrally has never been easier than it is with the Rapid point of sale system.
To begin with, the software is highly customizable, allowing you to group, sell and track items as bundles.
The kit functionality allows you to bundle products or menu items that are often purchased together and offer your customers better deals.
The system will also make it comparatively easy for you to manage the various item prices
With Rapid POS, you can assign up to six different prices for a single menu item; you may price it by color/size or outlet store. This is achieved using either SKU-specific or Location-specific pricing functionalities of the software.
Our Final Verdict
In addition to the cash register and POS capabilities, Rapid POS offers a bunch of management capabilities for retailers. The solution also features built-in customer loyalty, configurable reporting, and automatic purchasing capabilities.
These make Rapid POS system a comprehensive solution, capable of handling orders, sales, Layaways, and returns, even on a single ticket.
The following two tabs change content below.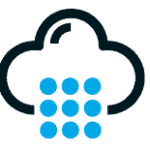 The staff at POSQuote.com is composed of industry professionals, experts, and current business owners. Through extensive research, we compile buyer's guides and review the best POS systems in the industry.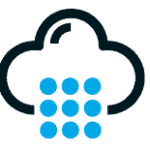 Latest posts by POS Quote Team (see all)
Reader Interactions