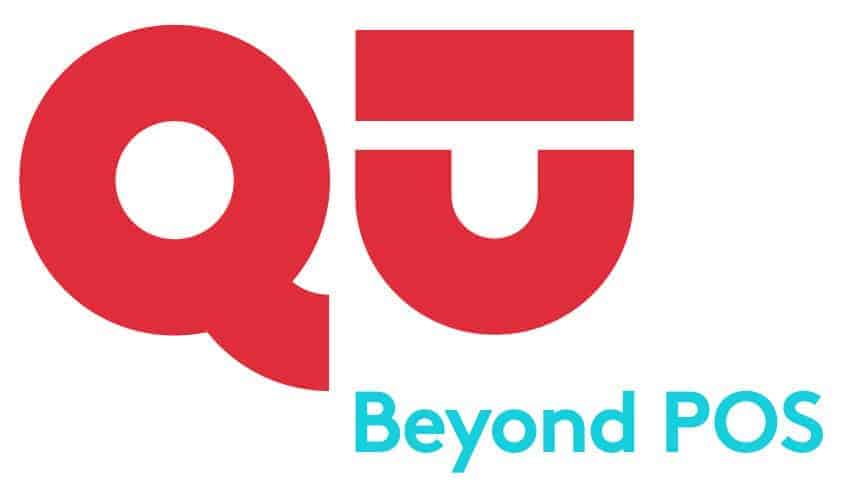 Finding the right POS for your business can feel like looking for a needle in a haystack. But that's why POS Quote was created. We help any business sort through the options and select the POS solution that's the right fit.
Something like 60% of restaurants fail during their first year, and upwards of 80% don't last longer than five years. Staying power in the restaurant industry requires data-driven operational insights to stay ahead of the curve. A well-crafted POS solution can provide a definitive decision-making advantage.
If your business is a quick service or fast casual restaurant, Qu POS is one point-of-sale solution you'll want to put on your short-list for closer examination.
Read on to find out why.
Company Overview – Qu Beyond POS
Qu POS used to be called Gusto POS, but it was smart decision change its name. As it turns out, Gusto also happens to be the name of a very popular payroll and benefits software application for small businesses.
Qu POS was launched as a company fairly recently in 2012. Unlike many POS apps that try to be all things to all types of businesses, Qu POS is very clear in identifying the niche it fills. Its POS solution was specifically designed for fast casual and quick service restaurants.
Qu POS Benefits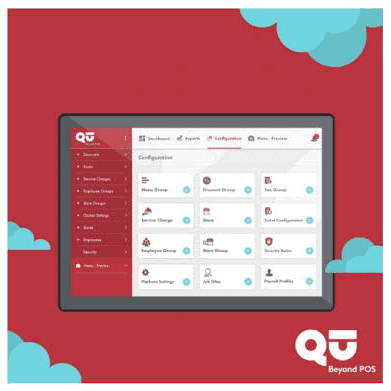 The approach Qu POS takes is creating what it calls a "unified food experience." This applies not just to customers, but also to overall restaurant management.
The Qu POS platform includes the software, hardware, and integrations a quick service or fast casual restaurant enterprise needs to run smoothly and efficiently.
In the data-driven digital age of the 21st century, Qu POS is a fully integrated digital suite to overcome the menu mayhem and fragmented data that continues to plague many restaurant businesses.
It addresses these challenges with one central processing engine, unified menu management, real-time reporting and analytics, and modern hardware in a simplified tech stack. It also points out that it is cloud-enabled but not cloud-dependent, meaning it does have offline capability.
Potential Qu POS Drawbacks
Because Qu POS was previously called Gusto, it's nearly impossible to find user reviews that aren't clearly about the payroll system instead of the restaurant POS. The few that can be found generally give the system high marks, though one mentioned the system can be glitchty.
Qu POS Pricing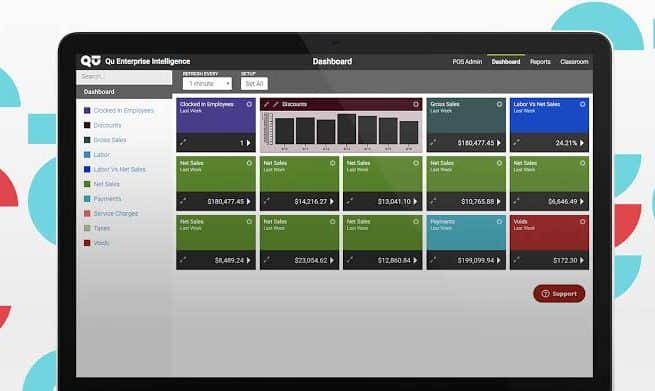 Pricing information for Qu POS is not made available on the company's website.
Restaurant owners interested in learning more about Qu POS can sign up for a free demonstration of the software and find out pricing information by directly contacting the company.
Qu POS Requirements
The Qu POS website doesn't give details about its requirements. It does provide a list of the hardware choices that come with its platform.
These include kiosks, Qu terminals, Qu tablets, Qu Go Handhelds, EMV payment processors, cash drawers, printers, and kitchen display systems.
Qu POS Features and Capabilities
The Qu POS website does make a compelling presentation of the platform's capabilities, describing the following robust features and functionalities:
Qu-1Menu Management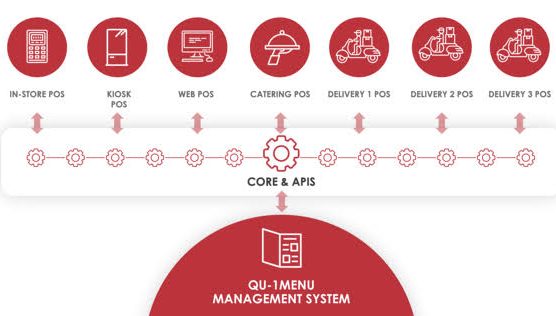 The Qu POS menu management feature allows for near-infinite configurations and flexibility, including online menus, which remain a challenge for many restaurants.
Qu POS reduces the proliferation of menus with unified menu management across all channels: online, in-store, kiosks, catering, and third-party delivery sites. This level of depth and flexibility simply isn't offered in many restaurant POS solutions.
The Dynamic Items feature means you can configure as many dynamic contexts at the item level as needed. Examples include Day Parts & Recurrence, Order Channels, Order Types, Pricing, LTOs, Promotions & Discounts, Imagery, and more.
Multi-Store Capabilities
When it comes to managing multiple locations, Qu POS has built-in flexibility around how you manage. You can manage individual locations, groups of locations, or all locations as a single group.
Or you can manage by function: Menus, taxes, employees, service charges, discounts, and more. The system is configured to let you manage however makes the most sense to you.
Omnichannel Management
The core mission of the Qu POS offering is providing a fully integrated digital suite with consistent branding through flexible templates across all your channels.
These can include kiosk, mobile, in-store, and online. Consistent channel branding improves overall brand perception, experience and reputation while granting control of live checks and ticket lifecycles.
Data-Driven Reporting and Analytics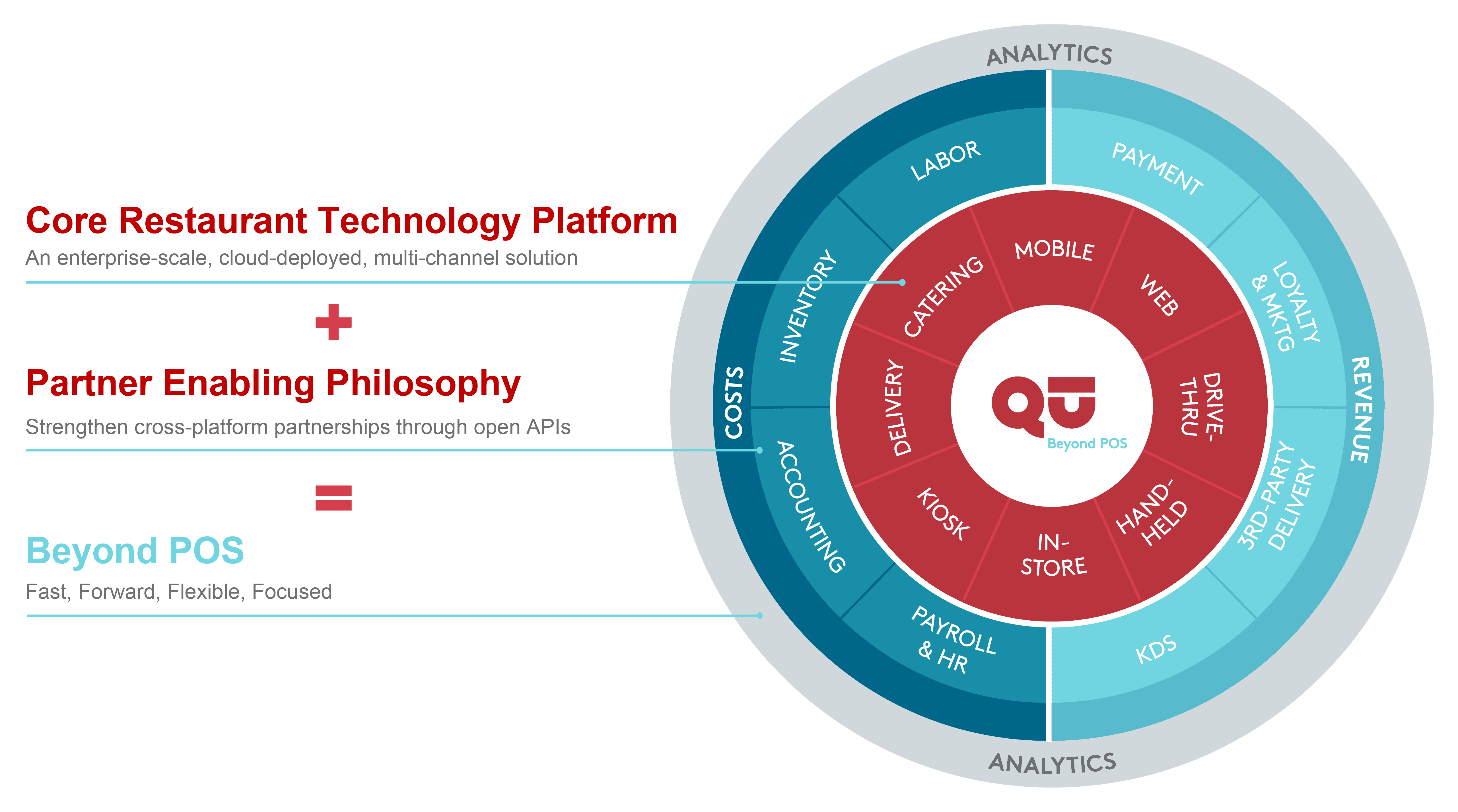 The key to making better-informed, data-driven business decisions is having a restaurant POS solution with a unified-data approach like that offered in the Qu POS. It will help you answer key questions.
Which locations perform better and why? Which limited-time-offers (LTOs) are the most successful? What payment types do your customers most frequently use? This list goes on to include all the most important aspects of running a successful restaurant business.
Whether it's cross-channel reporting, multi-brand reporting, single-item reports, or a vast array of other possibilities, Qu POS has the real-time data functionality to make sure you always have the most insightful data at your fingertips to make better business decisions.
The five major categories of vital data collected by the Qu POS platform includes the following:
Operational data is collected through all the normal daily functions of operating your restaurant business. This data is the key to identifying opportunities for achieving greater efficiencies. The operational data collected covers various need-to-know areas. Kitchen operations data includes speed of service, cook times, total orders, late orders, order tracking for in-house and off-premises dining, peak traffic management and capacity data, inventory data, and scheduling data to manage your staffing needs
Configuration data gives you insights into how your systems are set up and used by your team, allowing for an understanding of where there are opportunities for optimizations.
Payment data is what allows you to understand how your customers like to pay, which in turn informs what key partnerships you want to develop with appropriate vendors.
Transaction data is where you analyze everything associated with sales or returns, including menu items purchased, channel of purchase, taxes, and more.
Personal customer data is essential for driving loyalty (see separate coverage of this feature at the end of this section).
API-First Architecture for Integrations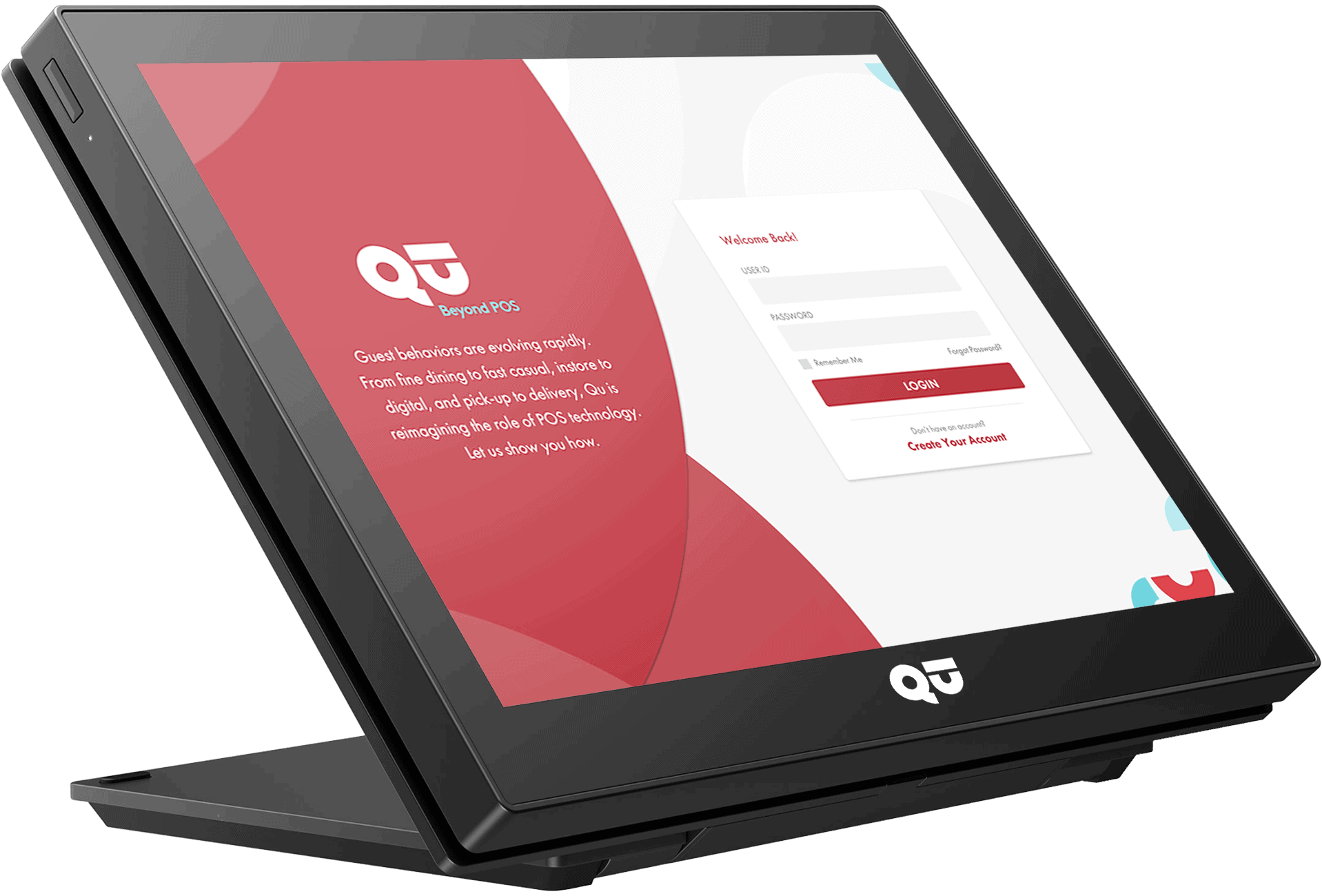 The Qu POS platform takes an API-First approach to its architecture to ensure you will be able to seamlessly integrate your POS with whatever mix of providers you want to use, even as that mix changes over time.
A list of current Qu POS partners includes Worldpay, FirstData, Chase Paymentech, GlobalPayments, TSYS, Elavon, Valutech, Chowly, LevelUp, Punchh, Olo, Zupler, Givex, Restaurant 365, Ctuit, Compeat, Synergy World, HotSchedules, orderTalk, Dataurant, When I Work, dolce, Select Electronics, Techknow, DTT, and SynergySuite.
Intuitive UX
Qu's gesture-based interface is very easy to master, and allows for conversational ordering. This increases speed of service – efficiency drives profitability in busy restaurants.
Payments
The Qu POS platform thinks every restaurant owner should have the flexibility to work with whatever payment processor best suits their needs. And Qu hardware has full point-to-point, contact list, mobile, and EMV payment solution capabilities.
Reliable Cloud Capability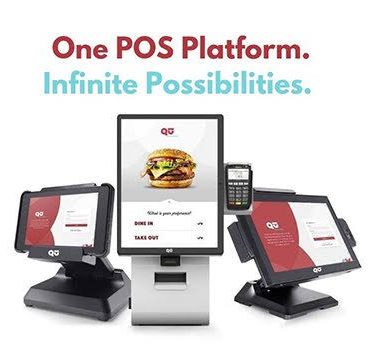 Restaurants need to be able to serve customers and accept payments whether the internet is up or down.
Qu POS offers a cloud-enabled but not cloud-dependent solution. All daily system functions will run even when the internet is down.
Personal Customer Data
The Qu POS solution captures personal customer data across channels (POS, loyalty, online, etc.) and combines all of it into a "single source of truth." This data provides insights for personalizing the customer experience and drive both repeat business and customer loyalty.
Data captured includes demographics (age, income, gender, etc.), birthdays and anniversaries, food preferences, dining frequency, order history, average check size and total check sizes.
Customer Service and Technical Support
The Qu POS website does say its platform comes with 24/7/365 support. Support channels include toll-free telephone, online chat, submitting a request through the company website, and online guides and FAQs through the website.
The Final Word on Qu POS
It's unfortunate that Qu POS was once called Gusto. Anytime you look for online user reviews, you can some that are supposed to be for Gusto POS, but inevitably they're written by people who are reviewing the Gusto payroll and HR system, not the restaurant POS.
In spite of this challenge, Qu POS does appear to have a solid offering designed for quick service and fast casual restaurant operations. Restaurant owners are encouraged to be in touch directly with the company for more information, and to sign up for a demonstration of the system.
The following two tabs change content below.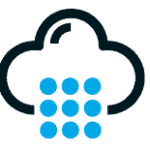 POS Quote Team
The staff at POSQuote.com is composed of industry professionals, experts, and current business owners. Through extensive research, we compile buyer's guides and review the best POS systems in the industry.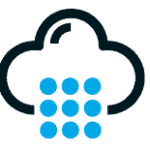 Latest posts by POS Quote Team (see all)
Reader Interactions