Openbravo is a single cloud point of sale (POS) system platform that has been designed to allow for agile Omnichannel execution.
The platform meant to empower an array of business types, including fashion, consumer electronics, and sporting goods retail stores.
The solution is also packed with a myriad of capabilities for food, and beverage as well as for quick-service and full-service restaurant establishments. According to research findings, about 45% of businesses adopt POS solutions to remain compliant with payment security standards.
An additional 53% of them do it to enhance their capabilities, while 43% adopt POS systems to implement Omnichannel integration. Regardless of why you are implementing the system, the Openbravo POS system got you covered.
Ranging from amplified customer experience, and augmented business value to enhanced digital innovation, the system has a lot to offer your business. Throughout this Openbravo POS system review, you will learn why thousands of business owners prefer this commerce suit.
Openbravo POS System Alternatives Compared
| POS Name | Software Pricing | Supported Mobile Platforms |
| --- | --- | --- |
| Openbravo POS | Quote-Based | Windows |
| LightSpeed POS | Starting from $99/month | iOS |
| Shopify | Starting from $29/month | None |
| ShopKeep | Quote-Based | iOS |
Openbravo POS Benefits
Offers a high-level view of important data
Allows for better management of invoicing and payments
Offers integrated retail solutions for enhanced visibility and control
Allows for efficient processing of customers at the cash register
Streamlines operations to boost profit margins
Gives you deeper insights into store performance and customer behavior with embedded analytics
Allows you to manage financial performance for your stores and franchise
Helps you manage in-store inventory and revenue accurately
Allows for flexible management of pricing policies
Saves you time while updating your stores and terminals with new or updated products, prices, and promotions
Offers improved visibility into individual franchises
Allows for easy analysis of product performance for individual items across multiple outlets
Features powerful clientele and CRM management capabilities
Allows you to leverage prior IT investments and integrate with existing corporate systems like SAP
Equipped with beneficial demand forecasting tools
Possible Downsides
Although the pricing of the system is quote-based, you may find it to be comparatively high, especially for a smaller business.
Openbravo POS Pricing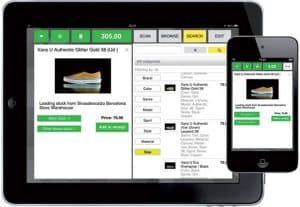 The provider does not provide any pricing information on its official website. However, current users of the system have revealed that it is offered in the SaaS module.
As such, you will be required to pay a quote-based monthly subscription fee for the software.
The provider offers a free trial for the POS system to help you familiarize yourself with its features and capabilities. According to the current users of the Openbravo POS system, the pricing starts at about $971/month.
Openbravo POS Hardware and Operating System Requirements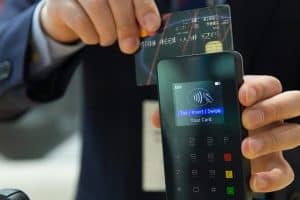 Just as is the case with some of the leading web-based POS applications, larger RAM memory and a faster CPU allow for a faster and pleasant experience with Openbravo.
Larger displays also make users more productive using wide grids, forms, and multiple tabs.
For instance, a computer with an i3 processor with 4GB RAM and 1680×1050 resolution display is a comfortable setup for the Openbravo 3 web client.
As for the OS, the software is compatible with Windows Vista, XP, 7, 8 and 10. You may also run it on Mac OS, Linux, HP-UX, AIX, Solaris, and Unix systems.
Openbravo POS System Key Features
Openbravo Commerce Suite offers all the rich functionality demanded by leading retailers, such as sales, refunds, daily reports, cash management, and warehouse management. It is a state-of-the-art management platform that will equip you with the right tools to help you succeed in Omnichannel retail.
It features the most comprehensive transaction set available in the market for any device. The solution also offers comprehensive back-office support. All these make it possible for your customers to have a personalized shopping experience.
Other aspects you will come to like about the Openbravo POS system include:
Procurement Tools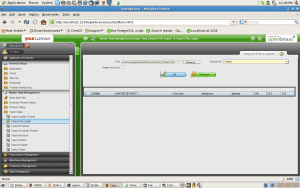 Make the right demand-driven procurement decisions over the cloud with the innovative Openbravo platform.
With this system, you will be able to make timely and cost-effective decisions regarding procurement.
It is designed to give you complete control over the process, right from the purchase orders and proposals to goods receipts and supplier returns.
Optimize inventory levels and improve spend management with purchase orders that are automatically generated from the forecast process. It will also help you gain complete visibility into all spending related to procurement.
In this regard, you will get costing rules at warehouse and organization levels. The software is equipped with the costing algorithms you need to achieve this, including standard or average costing parameters.
Omnichannel Reporting and Analytics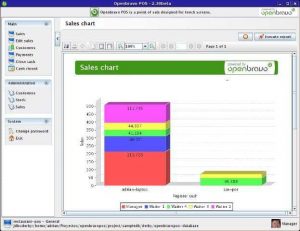 As opposed to some of the best restaurant and retail POS systems, Openbravo offers Omnichannel Reporting and analytic capabilities.
The advanced capabilities will present you with a complete overview of your entire operation. With this solution, you will be able to make smarter and more informed decisions.
It will furnish you with reliable real-time data on your different business areas, ranging from merchandising and sales in different channels to procurement and inventory management.
Such reports will also help you understand how your business is faring with various performance reports and insights. Get a better understanding of customer behavior and improve the performance of your physical stores through robust multi-store reporting.
CRM and Clienteling
This is a feature that is specifically designed to help restaurant owners and retailers create a personalized customer experience.
This will, in turn, increase customer satisfaction and loyalty.
The solution allows you to customize the shopping experience thanks to the availability of detailed customers' information and their activity across different channels.
You will also be able to manage detailed information with 360º customer view across channels. Access customer records from all your Touchpoints, making it easy to keep information up-to-date and deliver a truly personalized customer experience.
You will also have the required tools to empower your store associates with a web-based and mobile-enabled point of sale solution.
Some of the benefits associated with this feature include:
Increased customer acquisition and retention – Allows you to know your customers better and provide them with a truly personalized shopping experience.
Improved Promotional Efficiency – Enable more frequent and faster introductions with centralized management of products, services, prices and promotions, and real-time updates of all stores and terminals.
Offer product, service, and promotional recommendations – Achieve greater flexibility with your loyalty programs, which can be managed in Openbravo or by integration with external platforms
Mobile Inventory Management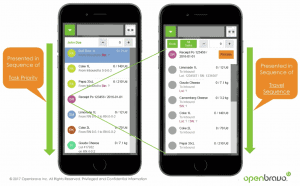 This feature offers you a set of tools that help you mobilize and digitize your inventory operation with ease.
It allows small store warehouses, big central warehouses, and distribution centers to manage their inventory operations with a rich and flexible mobile and cloud inventory management solution.
It supports different warehouse sizes and complexities, from small store warehouses with a single storage area to big central or distribution warehouses consisting of multiple storage locations.
Final Verdict
Openbravo POS is essentially a cloud-based and mobile-based retail management solution that supports a variety of Omnichannel scenarios. Some of the key capabilities offered by this system include self-checkout, mobile payment, and RFID at POS.
Additionally, the platform offers some of the best CRM and Clienteling, OMS, merchandising, warehouse and inventory management capabilities. Though priced higher than some of the leading retail POS solutions, Openbravo POS is worth every penny.
The following two tabs change content below.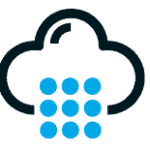 The staff at POSQuote.com is composed of industry professionals, experts, and current business owners. Through extensive research, we compile buyer's guides and review the best POS systems in the industry.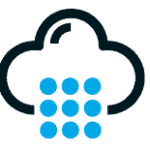 Latest posts by POS Quote Team (see all)
Reader Interactions