LilYPad is a point of sale (POS) system that has been developed specifically for use in the Family Entertainment Center(FEC) businesses. The system had been proven to be relatively easy to use for business managers, owners, and front end retail staff.
The system also offers advanced back-end features and capabilities, allowing for accurate and real-time inventory control and reporting from anywhere. The FEC industry is projected to experience a CAGR growth of about 10.2% by the year 2025.
In order to benefit from this growth, you need to boost customer experience, streamline operations, and manage your business more effectively. This will only be easier and accurate with an industry-specific solution like the LilYPad POS system.
Throughout this LilYPad POS review, you will learn what makes this solution one of the best Family Entertainment Center POS systems.
LilYPad POS System Alternatives
POS System

Software Subscription Cost

Training Options

LilYPad POS

Starting from $69/month

Live Online
Documentation




LightSpeed POS




Starting from $99/month

Live Online
Documentation
Webinars




Booker




Starting from $129/month

Live Online
Documentation
Webinars

Shopify

Starting from $29/month

Not offered by the provider
LilYPad POS System Benefits
Features Customer Waiver Capabilities
Capable of processing in-store sales and online ticket sales
Supports both game and time-based tickets
Allows for online party booking
Allows you to all and manage classes and camps
Equipped with a group and parties booking calendar
Comes with a time clock and employee scheduling capabilities
It is daycare compatible
Features Customer club/mail blasts
Allows for easy and convenient membership management
Features automated customer surveys
Allows you to Dell ad well as manage gift cards
Capable of tracking current occupants
Makes it easier for your customers to run tabs
Offers advanced inventory management tools
Offers automated daily data backups
Allows you to access and manage the system remotely
Possible Drawbacks
The system allows for color changes on your business websites, bit the theme options are only limited. Again, you may find the boxes offered by this feature to be less appealing.
LilYPad POS Pricing

The customer is required to pay LilYPad POS the one-time and recurring monthly fees as quoted by the provider. All amounts are subject to the payment of all applicable taxes.
Based on the user agreement document by the provider, LilYPad may change any fees payable under this Agreement provided thy issue at least 60 days prior written notice. A one-time cost is payable as outlined in the applicable Schedule.
Recurring monthly fees and fees for other Services are payable monthly in advance. Any payments, or any deposits paid for any Services, are not refundable. Any payment not made when due will be subject to interest of two percent (2%) per month compounded monthly (equivalent to a yearly interest rate of 26.86%).
The monthly subscription fees for the software are quote-based, but you should not expect to pay anything below $99/month. This pricing is for a single LilYPad POS system station. Should you need more than one station, the provider will charge you an additional $25/month for each additional station.
LilYPad POS System Key Features
The LilYPad POS station is tailored for such family entertainment businesses as trampoline parks, indoor playgrounds, laser tag, paintball, roller rinks, and escape rooms. The system comes complete with an integrated party calendar, inventory control, membership management,  Administration, and Front-end cashier capabilities.
Discussed below are some of the aspects that make the LilYPad POS system stand out from the other family entertainment POS systems.
Convening Management/Administration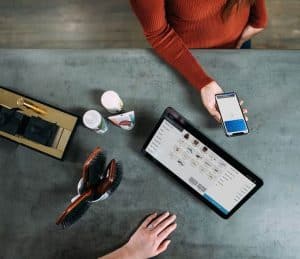 Not only does the LilYPad POS system allow you to access the POS and manage it from anywhere, But it also features intuitive online party booking capabilities.
As such, it allows your customers to book directly through your business website. It features an in-built time clock and is packed with an assortment if employee scheduling tools.
The system offers real-time reporting, presenting g you with in-depth closeout, sales, inventory, employee time car, and marketing reports whenever you need them. The system features an intuitive user interface, making it easy for you to add, modify and delete items for sale, with customizable sales tax rates.
You will also find its enhanced sales screen to be relatively easy to use, with a range of customizable button names and colors. With such a solution, you will be able to assign employees a username, password and security level which restricts employees to specific tasks. It will also allow you to create unique packages to accommodate your parties and events.
Online Booking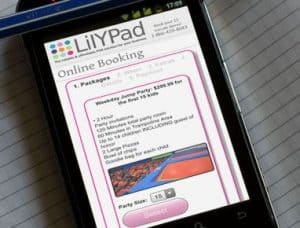 Online booking can be a handy tool for your family entertainment center business. This is particularly the case for businesses offering time-oriented services.
With the LilYPad POS system, you will never encounter such inconveniences as having your trampoline park overbooked.
The Online Booking feature of the system will equip you with the booking tools you need. To begin with, it will allow your customers to book events in advance. This, in turn, makes it easier for you to manage your schedules and ensure that your customers get what they want.
As you may be aware, online retail and services, commonly referred to as E-Commerce, is on the rise in the industry. In this regard, LilYPad got your business covered. Some of the things you will come to like about the LilYPad Online Booking platform include:
The provider offers an online booking application that integrates seamlessly with your website. The App is essentially upfront and clearly represented to the customer. Despite offering all the tools the customer needs to book and follow-up, you will find it to be simple and rather easy to navigate.
The application is quick, clean, and easy for your customers because not everyone is computer-savvy. Make life easy for your customers and they will think of you first when looking for a good experience from start to finish!
Online Booking Promotions
Although it is great to have a sharp-looking app and offer good pricing, you also need to make your current and potential customers aware of its availability. Getting your customers aware of your online booking system is tough but is definitely worth the effort.
In this regard, LilYPad POS allows you to leverage on social media outlets such as Facebook and Twitter. As such, you need to post/Tweet often about your online booking app and the benefits of using it.
Reporting and Analytics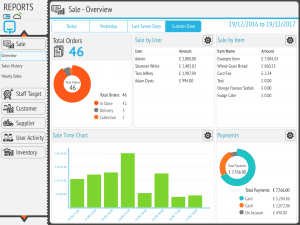 As you may be aware, almost all retail points of sale systems have a reporting capability. As such, the difference is what the reporting feature can actually do.
With the LilYPad POS system, you will have access to decent reporting capabilities and tools. To begin with, the application will present with you with Payment reports.
The reports will be essentially summaries of transactions completed within a particular time frame in the business. The system will also compile business data automatically and continually present you with an array of detailed reports.
For instance, it will offer you detailed reports on employee statistics, cash transactions, net payment statistics, payments according to card types, discounts, and taxes and employee activity among other reports. The feature allows you to sort such reports according to date and time or filter them according to certain requirements.
Final Verdict
As mentioned earlier in this review, the LilYPad POS system is an industry-specific solution, suited for use in any Family Entertainment Center(FEC) business. In addition to the above-discussed features and capabilities, the system offers the tools you need to manage special vents and optimize customer spending.
Such are some of the capabilities that make LilYPad one of the best Family Entertainment Center POS systems.
The following two tabs change content below.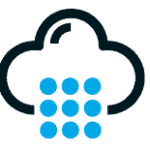 The staff at POSQuote.com is composed of industry professionals, experts, and current business owners. Through extensive research, we compile buyer's guides and review the best POS systems in the industry.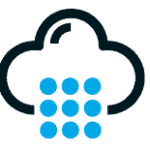 Latest posts by POS Quote Team (see all)
Reader Interactions