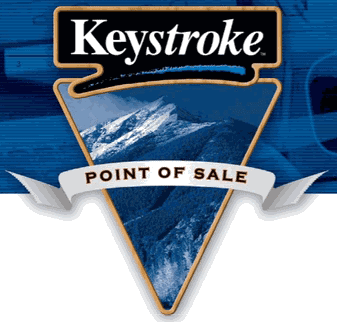 Keystroke POS is one such solution that many businesses have been using for 20+ years. They like how it gets the job done within a framework that feels like something they were used to in the earlier days of computer technologies.
Some people who run various kinds of old-school retail establishments aren't looking for all the bells and whistles that come with ultra-modern cloud-based POS solutions.
These are the business owners who long for the old days of reliable software that does its job without a lot of fussing, and without needing to worry about an internet connecting being up or down.
And yet it also provides all the basic and advanced functionalities needed to find success in a retail operation.
Company Overview – Keystroke POS by Specialized Business Solutions (SBS)
Keystroke POS is a point-of-sale software solution developed by Specialized Business Solutions (SBS), a company that was founded in 1988. SBS also has a second software solution called Digital Sign Controller used to turn any monitor into a customer display system.
Keystroke POS Benefits
Keystroke POS software is at the center of a powerful, practical sales management and inventory control system suited to all types of retail stores, wholesale distributors, service businesses, or specialty chains.
There are three different versions of Keystroke POS available. Keystroke Express POS is good for stores that need to start small but expect to grow and want to scale up as they go.
Potential Keystroke POS Drawbacks
When you visit the Keystroke website, it quickly becomes apparent just by its look how much the company is stuck in the 1990s, and this is reflected in user reviews. Although the system is given high marks for being a workhorse that never quits, users do have some complaints.
Chief among them are poor and unfriendly customer service (no screen-sharing makes things inefficient), reporting is very clunky and very outdated, and there appear to be no integrations to any of the kinds of apps people are using today.
Keystroke POS Pricing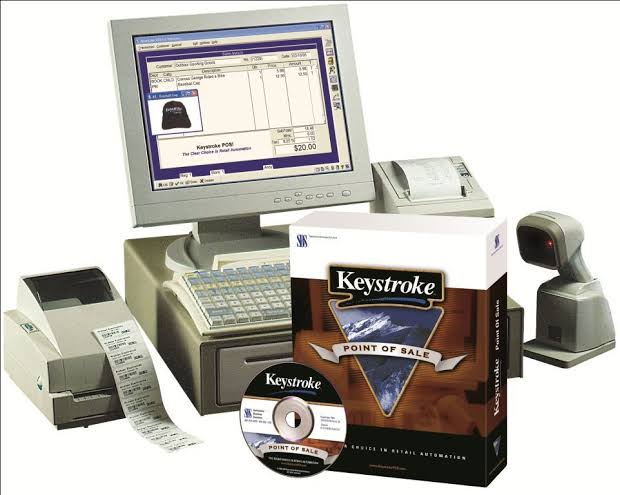 Keystroke Express POS can cost as little as $495, with no ongoing monthly subscription fees (except for maintenance/support if desired. See service and support section below). Keystroke Point of Sale is the mid-level package, and Keystroke Advanced POS is the premium offering.
Keystroke POS Requirements
Note that this is not a cloud-based system. It is an installed on-premise solution that lives on your company's local system.
You have to purchase it from an Authorized Keystroke Dealer, and the only way to find a dealer near year is by contacting SBS, all of which feels like a very outdated way of doing business in the cloud-based world of the 21st century.
Hardware requirements for running the software include the following:
Minimum Operating System: Microsoft Windows XP (Service Pack 3) or later.
Available Hard Disk Space: 200 Mb for program files, and typically less than 2 Gb for data.
As for other POS hardware, the company notes that Keystroke POS can be configured to drive "…just about any POS device under the sun."
Keystroke Features and Capabilities
When you see screenshots of Keystroke POS on the SBS website, you'll see just how much it looks like something that was developed in the 1990s. The UI is extremely dated, but some people don't care about that aspect. The main features and capabilities are described below:
Retail Automation and Support
Keystroke POS can handle all sales invoices and receipts, layaways, sales orders, service orders, quotes, on hold, gift registry, and recurring charges.
Items can be entered by barcode scan, manual entry, or Quick Search lookup.
KeyPay integrated and PCI compliant payment processing software for credit/debit cards, gift cards, and check verify/guarantee.
Electronic signature capture and support for debit/EBT PIN pads.
Support for electronic scales, customer displays, change dispensers.
Age verification, food stamps, deli scale input, weighed item prompt.
Cash reconciliation by workstation, drawer, or clerk assigned to the till.
Instant access to inventory, customers, and vendors.
Real-time access to complete transaction history via reporting or cursory review from inside the POS.
Locate prior sales chronologically, by customer, or item sold.
Record non-sale items, paid outs and payments on credit accounts.
Customer Tracking
Keystroke POS users can look up customers by name, phone, account number or unique code. You can track multiple ship-to addresses, or attribute sales to family members, employees, vehicles, jobs, and so on. Easily access complete transaction history by customer. Use price tables to manage customer incentives.
Accounts Receivable
Quickly access to complete payment history and invoice details. Aging periods and finance charge calculations are modifiable. Print billing statements in balance forward or open item format. Automatically apply payments to oldest open items or to specific invoices.
Inventory Control
The extensive databases available in Keystroke POS allow for inventory tracking down to the item, department, or other grouping for broader sales tracking, as well as real-time tracking of quantities and stock.
There are six price levels plus formula-based pricing by item, category, customer, sale quantity, promo-dates, mix-and-match (advanced feature), and more.
You can track serial numbers, sizes and colors (advanced feature), and/or case breakdowns. There are six fully-indexed data fields for fast item lookup, plus vendor-specific codes for reordering, and alternate codes for superseding barcodes.
Items can be grouped by department, category, and location. Items can also be given various designations such as Service, Rental, Food Stamp eligible, and so on.
Purchasing and Receiving
Create purchase orders manually or generate suggested orders based on quantities and reorder points. Order, receive, and label inventory in less time. Track up to four vendors per item for reordering and cost comparisons. Print custom barcode price tags or shelf tags for received orders.
Employee Management and Security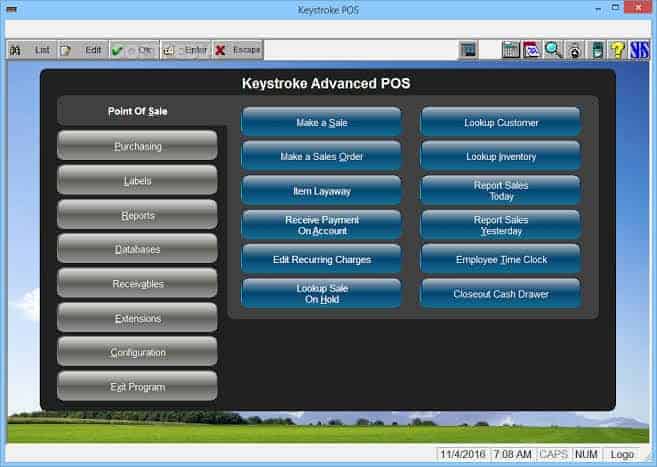 The clerk and salesperson are recorded on every transaction. There is a built-in time clock, as well as sales commission reporting. Post messages to all staff or between individual users.
An internal audit trail can log specific actions or every keystroke. There is extensive function-level security to restrict user activity as needed.
Reporting/Analysis
Get reports on profits, sales tax, receivables, inventory analysis, item history, customer history, clerk information, and much more. Keystroke POS has a virtually unlimited capacity for transaction history, allowing for long-term historical analysis by item, day of week, time of day, and more.
Advanced Features and Upgrades
Additional features as you move up through the different versions of Keystroke POS include customizable navigation menu, built-in touch screen editor, and transaction scripting (for upselling reminders, on-the-fly product assembly, or alternate item suggestions if an item is out of stock).
Also available are matrix inventory for complex items (automatic tagalong items, kitting, component tracking, etc.), recurring transactions, lot# tracking, report editing to create custom report formats.
Finally, data transfer options are available to integrate with QuickBooks, Peachtree, BusinessWorks and other accounting packages.
Customer Service and Technical Support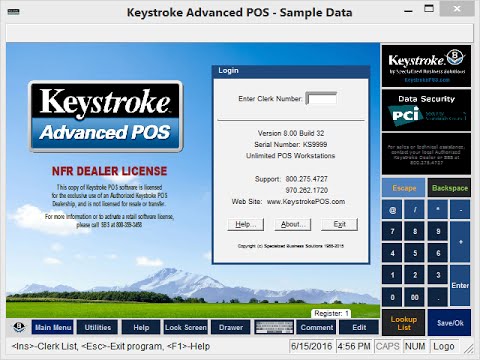 Customer and technical support is available by toll-free phone during the company regular business hours of 8am-6pm Mountain Time. Users can also send an email message to receive support. Support is free during the first 90 days after installation.
After that, you can opt for their Software Service Maintenance plan. There are four different levels of support plans (Updates Support, Silver Support, Gold Support, and Gold Multistore Support) with prices ranging from $795 to $1,995/year for the first year, with a $200 discount when renewing after the first year.
Users can also opt for one of two different Monthly Maintenance Plans. Silver Monthly Support costs $75/month and Platinum Monthly Support costs $95/month. These plans are each $20/month less for customers using Direct IP payment integration.
Keystroke POS Alternatives
The Final Word on Keystroke POS
If you're a retail operation that doesn't mind working with a POS solution that feels very much like a product of the 1990s but is extremely reliable, Keystroke POS might be the right solution for you.
Most modern retail establishments, however, are looking for solutions that look, feel, and are supported in a more 21st-century approach to point-of-sale software.
The following two tabs change content below.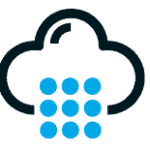 POS Quote Team
The staff at POSQuote.com is composed of industry professionals, experts, and current business owners. Through extensive research, we compile buyer's guides and review the best POS systems in the industry.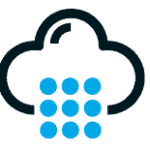 Latest posts by POS Quote Team (see all)
Reader Interactions