Point-of-sale solutions generally involve lengthy contracts executed in stone. Dissatisfied clients often have little to no recourse. Waiting out the term is all that be done.
There's no worrying about contracts with Instore POS's point-of-sale solutions. This month-to-month service doesn't tie you and your business down with fine print. And there's no penalty for canceling when you're ready.
In addition, Instore caters to the up-and-coming retailer with POS mobile POS solutions and an iPad to use them with.
Instore POS Review – Company Overview
Formed in 2009 in the heart of Silicon Valley, Instore POS began as a simple point-of-sale solution for the restaurant industry.
They're now a subsidiary of POS Portal – a leading distributor of award-winning POS models. These models are well-known for their industry-specific sales portal.
Since their early days, Instore POS has undergone a series of major improvements to modernize the platform. These upgrades have worked to make it more inclusive to the retail industry.
Instore POS Benefits
iPads used as full point-of-sale payment terminals, mounted and mobile.
Easy setup and use with minimal learning curve.
Access remotely from your smart phone.
Instore POS founded by a retail owner, so they understand the business.
Keep taking orders even when power and/or Internet are down.
Possible Drawbacks
These POS systems lack 3rd-party integrations. Instore's shortcomings in advanced inventory and supply chain management, accounting, and online commerce mean tons of extra work for you. Expect to invest even more in additional hardware, software, and apps.
Instore POS Software Pricing
Instore POS offers both light and robust point-of-sale solutions for small-to-midsize retail establishments and restaurants. Instore is tablet-based and comes in one of two platform options.
The subscription includes access to technical support via phone, email, and other online resources. Monthly pricing is need-specific and driven by what your business requires in a POS system.
The 2 basic pricing plans include the following:

| Instore POS Terminal – $39.00/month | Instore POS Pro – $59.00/month |
| --- | --- |
| $20.00/month per additional register | $40/month per additional register |
| $99.00 startup costs | $199 startup costs |
| | |
| Limited to 4 functions: | More robust platform offering: |
| Directed toward all industries | Targeting retail and restaurant industries |
| Lighter version of Instore Pro | More robust version than Terminal |
| Taking payments | Taking payments |
| Tracking customers | Tracking customers |
| Managing rewards program | Managing rewards program |
| Selling gift cards | Selling gift cards |
| Needs 3rd party loyalty software | Loyalty software built into platform |
| No reporting | Detailed reporting |
| No inventory control functions | Inventory control and management |
| Order parking unavailable | Can park restaurant orders with ease |
Processing Rates
Generally, payment processing costs can range between 2 and 4% of a retail store or restaurant's total processing volume. That volume is calculated using a business's average ticket size and the fees agreed upon and outlined in a merchant-processor's service agreement.
These rough estimates demonstrate what a typical retail store or restaurant could expect to pay in processing fees in a given year:

| Annual Processing Volume | Fee % | Annual Processing Fees |
| --- | --- | --- |
| $250,000 | 3.0% | $7,500 |
| $500,000 | 3.0% | $15,000 |
| $1,000,000 | 3.0% | $30,000 |
| $2,000,000 | 3.0% | $60,000 |
For rate information relevant to your business, please contact an Instore POS rep.
Instore POS System Requirements
Instore's closed POS systems create consistent and predictable user experiences. Closed systems, like Apple's, limit hardware compatibility and are often priced higher than their open-source counterparts. As with Apple's proprietary tech, there's short list of hardware options Instore's POS systems will work with.
Instore POS Hardware Pricing
Users can purchase additional hardware including thermal printers, tablet stands, and cash drawers via the Instore POS website.
POS Portal's warranty, SalesGuard Protection, comes standard with leased hardware. Purchase separate coverage for any hardware bought outright from POS Portal. Keep in mind Instore POS peripherals are available for sale from other vendors. Before buying, however, find out if the vendor warranties the hardware they sell.
POS Portal offers these 3 hardware bundles with an option for flexible monthly payments:
Instore Basic Bundle with iPad
iPad Air 2
Stand
Receipt printer
Cash drawer
Printer to cash drawer cable
The price for this bundle is $935.00 or $38.98 per month.
Instore Quick Service Bundle with iPad
iPad Air 2
Stand
Receipt printer
Printer to cash drawer cable
The price for this bundle is $1,253.57 or $52.23 per month.
Instore mPOP Retail Bundle with iPad
iPad
Star Micronics mPOP all-in-one printer and cash drawer with scanner
The price for this bundle is $1,032.82 or $43.00 per month.
Instore POS Features and Capabilities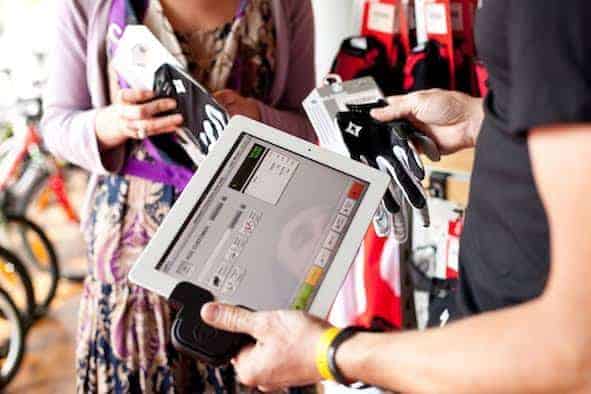 Instore offers 2 different point-of-sale systems (Instore POS Pro and Instore Terminal) designed to manage restaurants and retail businesses, respectively. They offer simple and efficient solutions that keep good businesses organized.
Grow and scale your retail business with tools for running special promotions and targeted marketing on social media. Keep regular customers happy with gift cards and redeemable loyalty rewards.
Other tools include:
Barcode scanner integration
Manage stock with inventory restocking reports
Labor management tools like time keeping and labor tracking
Manage multiple location retail
Instore POS Pro
Despite lacking a few key features (purchase order management, supplier tracking, accounting software integrations to name a few), Instore POS Pro is a superior POS solution. It offers many more features than Instore Terminal.
POS Pro will manage staff, help you better engage customers, process payments, and will report it all to you in 100% real time. Reports can be viewed on any device and exported to Quickbooks.
Instore Terminal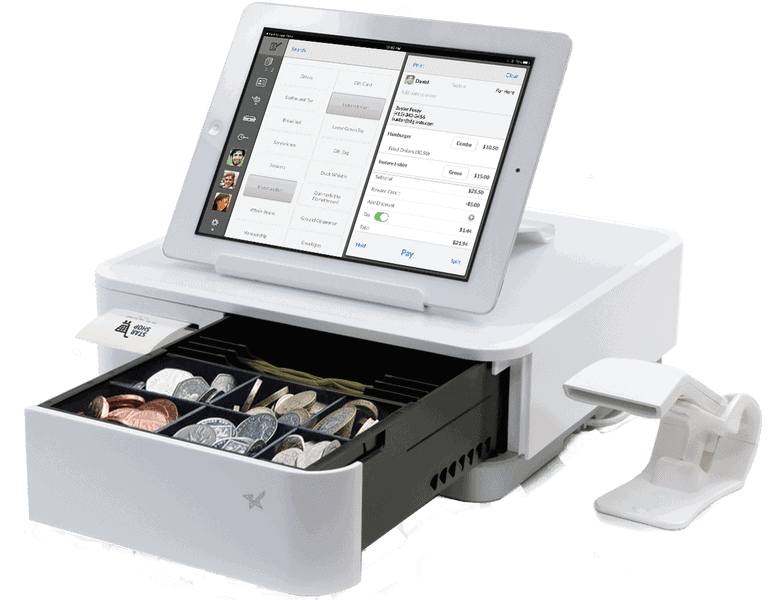 A slimmer and lighter version of Instore POS Pro. Functionality is perfect for startups and those needing an entry-level POS solution. Limits users to ringing up orders, tracking customers, and accessing extremely limited reports.
Integrations
Instore Terminal lacks integrations of any kind (other than with a barcode scanner).
However, Instore POS Pro integrates nicely with the following:
Facebook and Twitter
Star Printers
Chowly online ordering solution
Many credit card processors
Across multiple iPads, ran simultaneously for one business
Customer Service and Support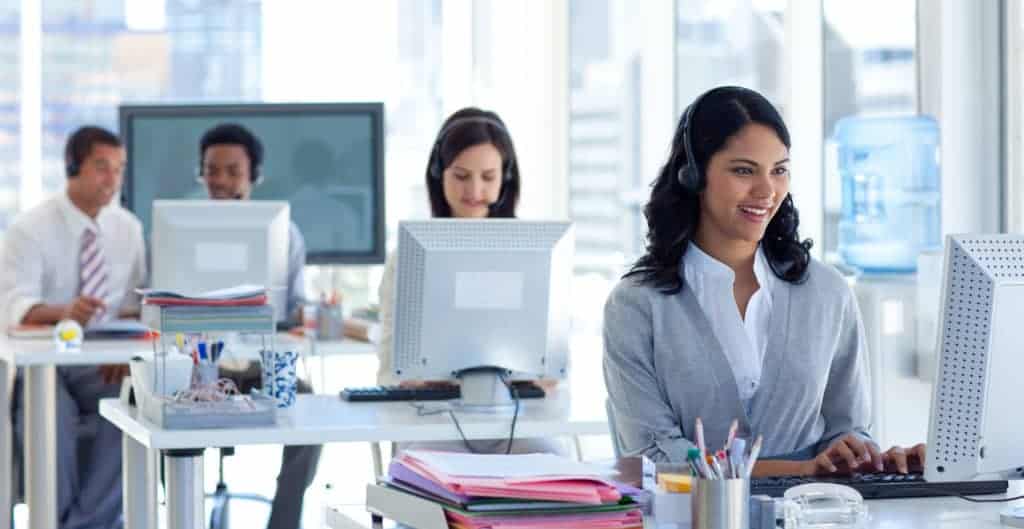 Instore POS systems are user-friendly. Plus, you won't spend loads of time trying to master navigating them. That said, everyone needs tech support sometimes.
Instore includes tech-support access as part of every subscription. Pleasant and knowledgeable support staff will greet you on the other end when you need them.
They're responsive and take time to get to know your business's needs. Access Instore POS's tech support by phone, with email, or through social media.
Additionally, their blog is an extensive knowledge base full of how-to guides, detailed articles, step-by-step infographics, and videos useful for troubleshooting common problems.
Our Final Verdict
Instore's POS solutions streamline the customer-facing aspects of running a business. Their focus is on an easy point of sale, retention tools like loyalty programs, and social media integrations.
Instore's intuitive design and excellent customer service team deliver POS systems that are ready to go, almost right out of the box.
Both systems are user-friendly and perform quickly. Lots of tasks are streamlined in one place, saving you time and energy.
Marketing, employee management, and reporting tools are nicely bundled up into a powerful POS service.
While not the cheapest iPad-based POS system on the market, the POS Pro's monthly service fee is competitive. It's real value for the money.
Instore has tons of potential. And they keep improving their software as time goes on. See for yourself.
Sign up for a 30-minute demo. Then, download a 7-day free trial and see if Instore is right for you.
The following two tabs change content below.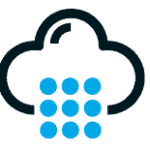 The staff at POSQuote.com is composed of industry professionals, experts, and current business owners. Through extensive research, we compile buyer's guides and review the best POS systems in the industry.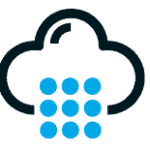 Latest posts by POS Quote Team (see all)
Reader Interactions