If you run any business with complicated inventory, you need an automated system to manage things. Otherwise, you will be left in the dust with competition. An inventory management solution is essential to stay ahead of the game. That includes robust point of sale capabilities. This is what makes Fishbowl POS a prime choice. Here's why:
Fishbowl POS System Review  – Company Overview

Fishbowl is a brand that helps companies simplify their inventory management process and thrive in an economic environment. Formerly ExpressTech Holdings, the Orem, Utah-based software company was formed in 2001.
The brand's flagship product is inventory management, but they have three separate offerings:
Fishbowl Manufacturing
Fishbowl Warehouse
Boxstorm (a SaaS solution)
As of 2009, Fishbowl has been the top-selling manufacturing and warehouse management platform that integrates flawlessly with QuickBooks. In 2015, the company was named to a top list for employee financial security.
Fishbowl really takes care of their people. They have also earned a variety of business awards for revenue growth from big names like Deloitte and Inc. 5000.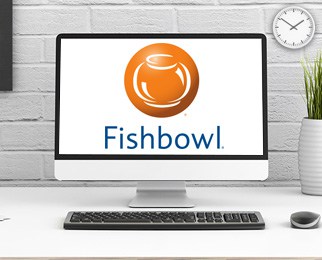 Fishbowl POS Benefits
Cloud-based inventory management with real-time reporting.
Extensive customer service with training videos, FAQs, and user guides.
Easy employee management with scheduling, time clocks, and payroll.
Hardware bundles that meet specific business needs.
Mobile apps for remote access and management.
Fishbowl POS Pricing
Software
The pricing for Fishbowl software is based on the support plan and number of users licenses. The company wants you to get a quote. However, unlike other brands that demand custom quotes, Fishbowl will still give you a bottom price.
The software starts at $4,395. This gives a company permanent ownership over the program. The more users added, the more cost-efficient this method of pricing becomes. You must renew annually, however, for continued access to support and updates. No matter what, though, you will still own the software and have access forever.
Hardware
Fishbowl is much more open about pricing for their hardware over software. The point of sale platform comes in a multitude of packages depending on your business needs. Here they are:
Standard POS Kit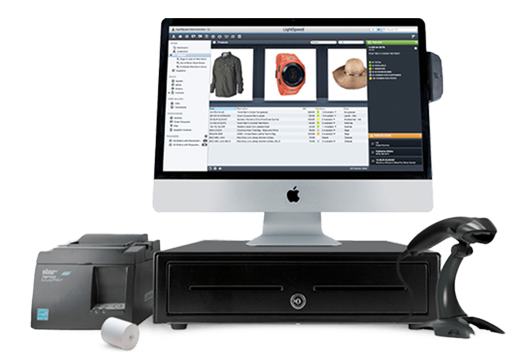 This is the basic kit you need to receive payments from customers. It is a bundle that includes equipment like:
Barcode scanner
Cash drawer
Credit card reader
Receipt printer
If you are a wholesaler, manufacturer, or distributor, this is a simple solution that helps to effectively manage the supply chain.
Standard Kit Price: $479.00
Enhanced POS Kit
This is a step up from the basic package and almost twice the price. That's because, in addition to the features listed above, this package also includes a touchscreen monitor.
It's an ION TM2 that comes with a 17" active matrix touch display. The display is rated 50 million touches per store with cable management built into the stand.
Enhanced Kit Price: $949.00
Deluxe POS Kit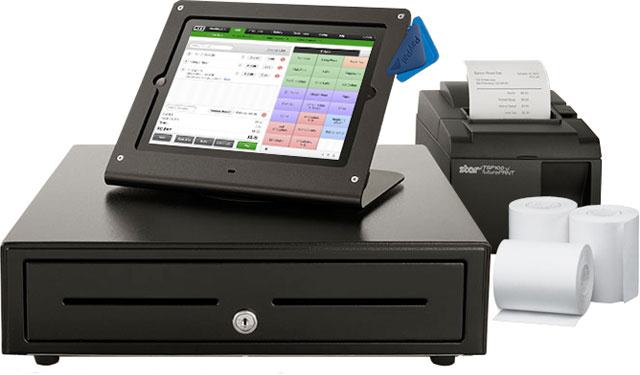 This is the most complete point of sale option that Fishbowl offers. It includes:
Cash drawer
Barcode scanner
Card reader
Receipt printer
Integrated computer with touch screen monitor
The computer itself is priced at $1,699. The EVO TP6 all-in-one touchscreen computer has a 15" TruFlat projected capacitive screen with a powerful processor.
Deluxe Kit Price: $2,199.00
A La Carté POS Hardware
There may be times when your equipment breaks down or you want to add more pieces to your setup (like registers for new stores). Unlike many POS brands out there, you do not have to buy an entire package to further equip your business.
Fishbowl offers a la carté options. Here are just a few things you can buy separately:
EVO TP6 All in One Touch Screen Computer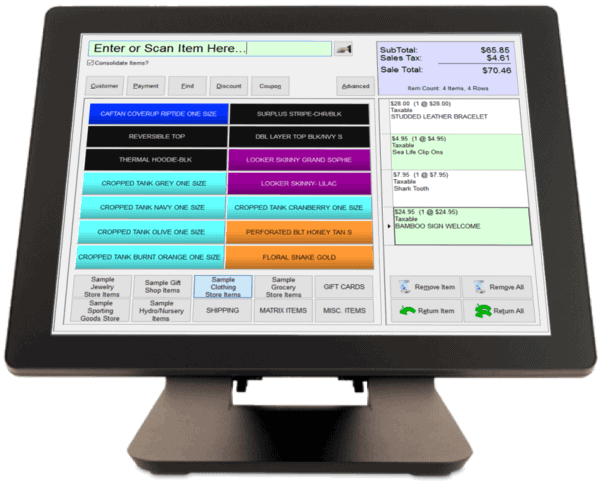 The Evo TP6 has a sleek but strong design that makes for a great enterprise-grade solution. It has a 15" TruFlat screen with a versatile dual-hinge design. The powerful I5 processor ensures your business is always up to speed.
Price: $1,699.00
ION TM2 Touchscreen Monitor
The ION TM2 has a 17" active matrix touch display that can withstand up to a million touches per location. There are no cables to contend with (built into the stand) which adds to the aesthetic value as well. This equipment also comes with a three-year advanced replacement warranty.
Price: $469.00 
ION Cash Drawer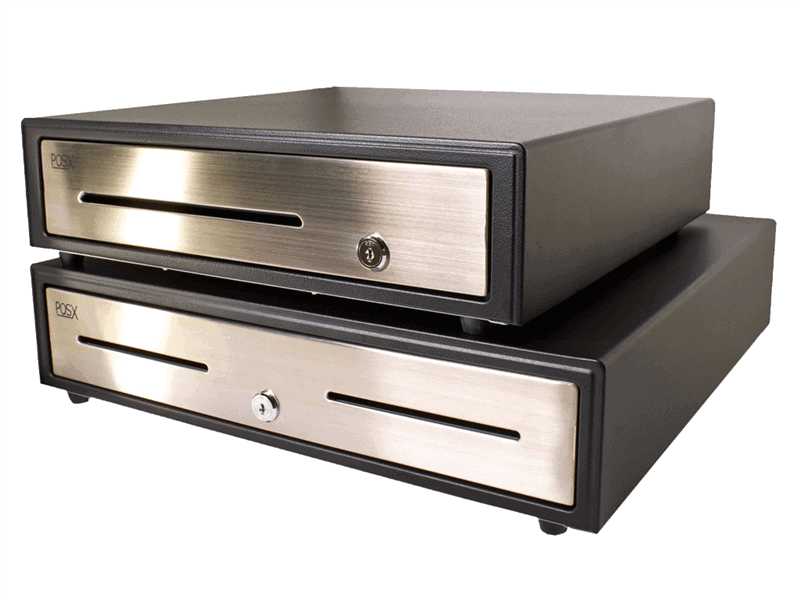 This has the same functionality as more expensive models with smooth operation and an adjustable till. The 16" model comes with either a black or stainless steel front face and is built to last in even the most trying conditions with heavy use. The hardware also comes with a three-year warranty.
Price: $99.00
POS-X EVO Laser Scanner
The POS-X EVO Laser Scanner is needed for any modern POS system. It has exceptional depth with a wide scan area. This allows for fast and accurate scanning of barcodes from as far as 10 inches away. The ergonomic design means it's comfortable for users and the equipment comes with a three-year warranty.
Price: $99.00
XM95 Magnetic Swipe Reader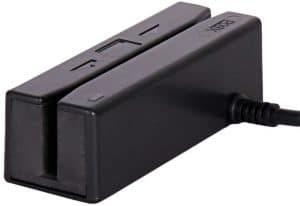 You cannot transact without a card reader. The XM95 Magnetic Stripe Reader is simple to install and easy to use. It has a USB interface with multiple mounting options which make it simple to connect to the POS system.
Cards can be swiped in either direction (both credit and debit) which increases the success rate. This product also comes with a three-year warranty.
Price: $79.00
EVO Green Thermal Receipt Printer
Lastly, if you need a thermal receipt printer, the EVO Green is compatible with Fishbowl. It's extremely efficient and built to last with high volume. It also doesn't use a lot of power and is Energy Star certified. The technology features a jam-free auto-cutter with simple paper loading. It can easily be mounted several ways and comes with a three-year warranty.
Price: $219.00
It should be noted that Fishbowl acts as a reseller for these products to ensure competitive pricing and preferred availability for compatible products.
Unless otherwise specified, the majority of equipment comes with a 30-day return policy (a restocking fee may apply). All returns must be authorized through RMA although additional warranties are often available.
Features
When it comes to what Fishbowl offers, they can be a little all over the place. But remember, you get all three of their main products when you buy the software. Here are some features that stand out about the Fishbowl products:
Fishbowl Checkout
This is the company's main point of sale software but can sometimes lack the features of other POS systems. Perhaps it's just because they broke it out differently. Fishbowl Checkout has what you need to start accepting payments from customers today.
As you make sales, the system will integrate and update inventory quantities. The program is touchscreen ready and you can choose from any number of payment gateways to process credit cards. The system also allows a business to accept cash and checks as payment. Use the barcode scanner to read product numbers and SKUs that aid in the checkout process.
Fishbowl Anywhere
This plugin allows a business to remotely access Fishbowl Manufacturing and Fishbowl Warehouse on any mobile device like smartphones, tablets, and laptops.
Fishbowl Go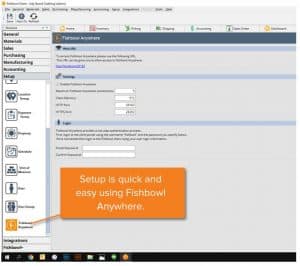 This is a warehouse app the brand built that is compatible with both Apple and Android devices. It enables a business to perform tasks like:
Cycle counts
Scanning barcodes
Order fulfillment
Confirm customer data
Print labels and packing lists
Fishbowl ShipExpress
This is a shipping plugin that enables a business to easily access price quotes from shippers. You can also confirm customer addresses and print shipping labels straight through the Fishbowl platform.
Fishbowl Hosted Services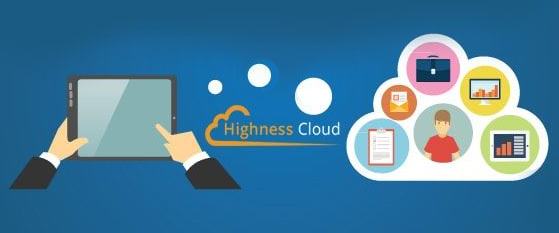 Fishbowl Hosted Services is a server hosting solution Fishbowl offers that provides a company with data security while allowing remote access to important files (whether they are Fishbowl or MS Office).
Fishbowl Time & Labor
This is a staff management feature that enables employees to clock in and out for work. Managers can also calculate payroll through Fishbowl Time & Labor. It will integrate with Fishbowl manufacturing as well. That's to add the cost of labor to work orders.
Fishbowl POS Customer Service and Support
Fishbowl has done extensive work on providing helpful content for their customers through chat, phone, email, and resources. Phone support is available Mon-Fri, 6 a.m. – 6 p.m. MT. They have many different types of support. Fishbowl even has a specific team for customized reporting.
Resources they offer include:
Training videos
User manuals
FAQ's
Community forum
Account Sales Executives (ASE)
Your ASE is the one to contact if you wish to renew a support contract, purchase more users, or require some focused training.
The Final Say
Fishbowl has been around a little longer than some newer POS brands, so they have a lot to offer. It can be overwhelming but that is why they have so many avenues of support. They want to see a business succeed and have been doing it long enough to know how to get you there.
The following two tabs change content below.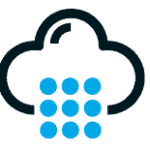 POS Quote Team
The staff at POSQuote.com is composed of industry professionals, experts, and current business owners. Through extensive research, we compile buyer's guides and review the best POS systems in the industry.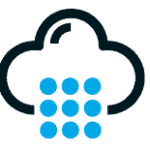 Latest posts by POS Quote Team (see all)
Reader Interactions