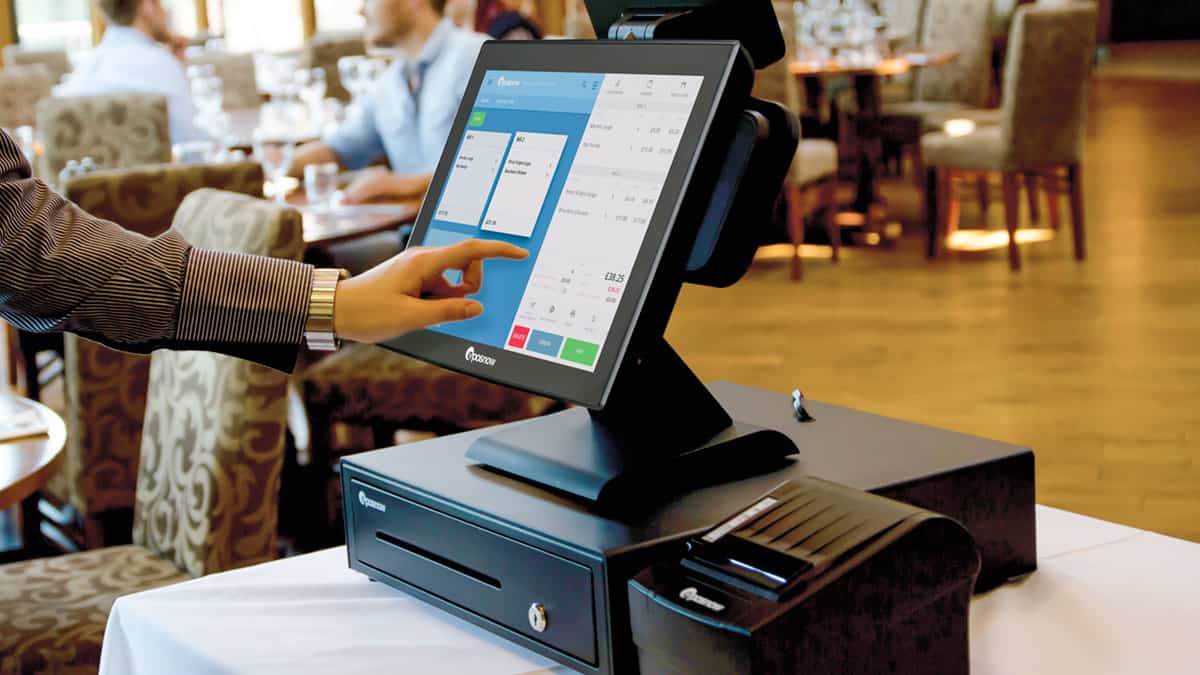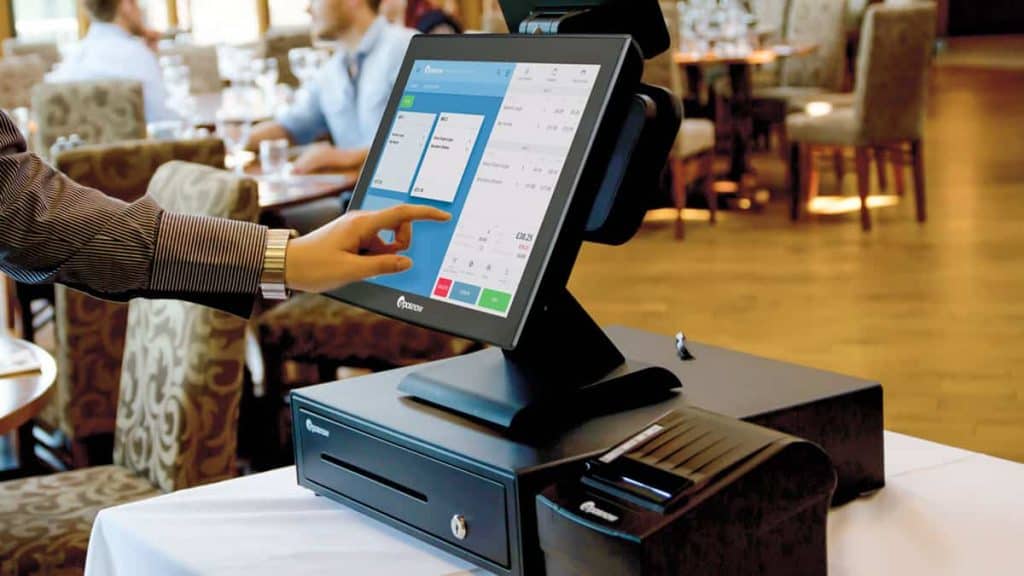 The hospitality and small retail industries can both include a high level of risk and plenty of rewards. In both environments, customer experience is key. Price your item too high and your competitors will thrive. If your lines are too long, your customers may go elsewhere.
EPOS NOW was designed with both hospitality and retail environments in mind, delivering an efficient, friction-free POS system. It has the options and features needed in the restaurant, bar and small retail industries, including cloud-based access to business insights.
Also, real-time reporting on stock, sales, and staff, and support for online, delivery, collection, and multi-channel. Another crucial feature offered is the ability to sync your online and physical locations.
This POS system is well-suited for the hospitality and retail industries. The software is often used by bars, apparel shops, convenience stores, grocers, gift shops, and more. It delivers robust functionality, including front and back of house synchronization and support for CRM and promotions, increasing repeat business and driving customer loyalty.
After our extensive review, we found that EPOS NOW differentiates itself from the competition in several ways. First, it's one of the easiest retail systems to use, being that its interface is extremely user-friendly. In fact, it's so simple that most environments can get set up and complete staff training in just 15 minutes. It's a cloud-based solution, enabling business owners to monitor and receive reports from any device, anywhere. We also like their flexible pricing, which starts small and grows with your business.
Unlike other retail and restaurant POS systems, Epos Now claims you can train your employees in just a few minutes. Such time savings can help you focus on catering to your customers, pulling reports for actionable insights, and working closely with your staff.
While the company started with smaller shops in mind, it has grown into a powerful platform with deep integrations with hundreds of apps and payment systems. With a one-time cost of just $499, this POS system will cost much less in the long run than competitors that charge $49 (or much higher) monthly.
Top Benefits from Epos Now

Quick start-up and integration with easy staff training (15 minutes).
Monitoring and reporting in real-time from any mobile device.
Use standalone or connect to hundreds of applications (including payment systems).
A pricing structure to suit a business of any size with varying needs.
Ongoing phone, email, and chat support with extended account management.
Industries Served
Epos Now serves two segments of industries; retail and restaurant. The retail segment includes clothing stores, gift shops, pop up shops, salons, and more. On the hospitality side, Epos works with bars, nightclubs, coffee shops, and delis. While a number of franchises use Epos, it's not as ideal for large chains. However, bars and full-service restaurants can surely use Epos Now, as long as your operation is not complicated.
Keep in mind that Epos Now is not a true restaurant POS system, so some restaurant-specific features may not be available. If you're running just a quick-service operation, chances are the system will be suitable for the simple tasks you need like processing payments, ringing up orders, and simple checkouts. Ultimately, you'll choose a POS system based on your business size and the exact type of features you require.
Plans & Pricing
Epos Now is a subscription-based service that requires merchants to pay a monthly rate to use the software and receive updates. It comes with a 30-day free trial so you can test it out with no credit card required. They are currently offering a complete solution for a low price of $599 (marked down from $1,799).
Pricing plans include:
Standard – $39/month
The Standard Plan comes with unlimited products and cloud reporting. A business can have assistance with setup and ongoing email support. Every extra register is $24.
Premium – $69/month
In addition to unlimited products and cloud reporting, the Premium package comes with 24/7 phone support and active account management. If you need another register in this plan, it will cost $45.
Enterprise
When it comes to enterprise management, it's best to just contact Epos Now for a custom quote. Every brand is different and with varying needs. This is more focused on multi-location organizations.
A business can also pay for the whole year upfront at a slight discount. It's best to use the program for a few months prior to making a commitment. At the month-to-month level, there is no contract required. A business can cancel at any time.
It should also be noted that subscription prices do not include tech support. A merchant will have to pay an additional monthly fee that ranges between $39 and $54. This allows a company to opt-in to personalized support.
Even though Epos Now may look affordable at the onset, there are many bells and whistles that can make the cost higher than other systems. Especially if you know the company requires tech support. Although the Premium package includes 24/7 phone and account management, it still does not cover anything technical.
A paid tech support packages will involve things like replacing faulty equipment and ongoing management. Still, the $69/month package is well priced and should benefit most users.
System Requirements & Capabilities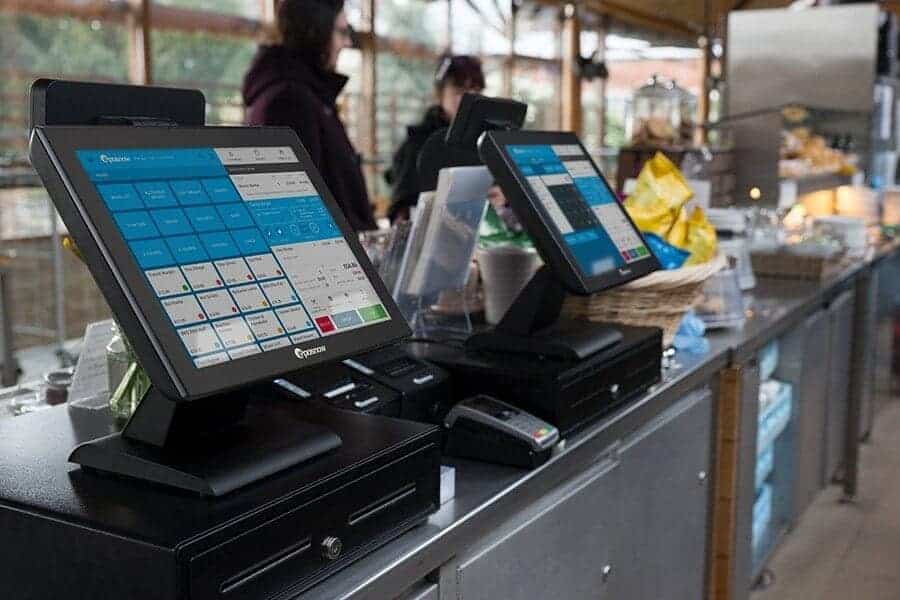 Epos Now is a cloud-based solution. All of your data is stored on their servers. This means a business can access the Back Office feature at any time and from anywhere on the planet. The platform also has an offline mode which enables you to continue accepting sales if the internet goes down.
Although Epos Now works with a few big-name clients, they generally focus on helping smaller businesses grow. It is best used by small to medium businesses that require up to 4 terminals. The Back Office is easy to sign up for and provides a guided walk-through for a simple setup.
Easy Cash Register Operation
The till is also equally easy to operate. A business can quickly find and enter products using the large front buttons on the dashboard or the search bar above. You can also use a barcode scanner. The system will allow you to apply discounts, hold orders, split into multiple forms of payment, and split bills by item.
You may need to adjust your screen size to fit the till dashboard. It doesn't always scale correctly. It's possible to scroll to the right to view additional features, but the product should adjust to any size device.
Simple User Interface
The overall interface is user-friendly and easy-to-use. There are very few hardware requirements. The POS platform is compatible with both Safari and Google Chrome browsers. It can run on any device that supports those browsers. You can also use an iPad app at the point of sale terminal interface and with some back-office functions.
If you don't have existing POS software, you can source them on your own or purchase from the Epos Now website. They sell complete hardware systems with Windows-based touchscreen terminals and iPad terminal options. Every package includes installation, configuration, and training.
You should ensure your hardware purchase includes a service contract that commits you to Epos Now for a specific amount of time. If you're purchasing Epos equipment, it's always best to go straight to the brand itself.
Top Features
Epos Now has a ton of features that benefit a business of any size. In addition to point of sale transactions, consider some of these benefits to using the system:
Reporting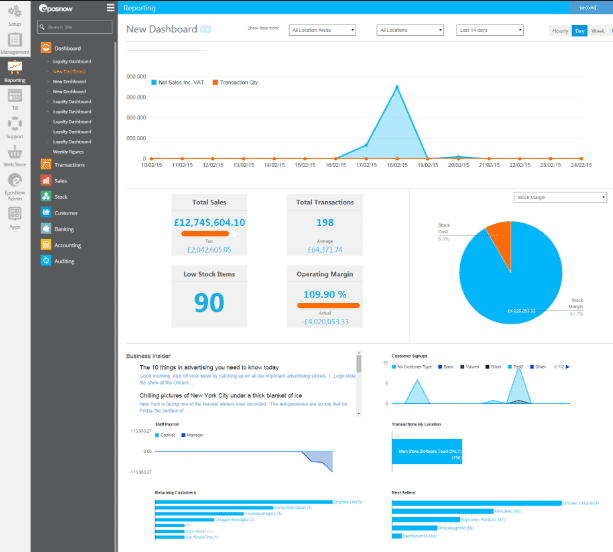 How can you keep a finger on the pulse of business without a means of detailed reporting and analytics? Epos Now offers an instant 360-degree view of your company across all locations and devices. Access real-time product, sales, and employee data from anywhere, at any time.
You can set custom dashboards to access vital information quickly without the need to re-run individual reports. The benefit here comes in the ability to customize analytics to save on time and labor.
Back Office
A company can access the entire management system from any device in a mobile sense. This allows for complete visibility of business processes and staff control. It enables a business to effectively oversee inventory and easily add or edit products.
Epos Now also helps a company start a spontaneous promotion or access the AppStore through the easy-to-use and award-winning Back Office feature.
Security
It important with any type of software, that user permissions are set based on staff seniority. This also is a means of promoting security within your business. Epos Now enables a business to set different levels of authorization and permissions. You can control discount levels and restrict who can offer refunds (management only?).
This also allows a company to protect itself from employee fraud by preventing unauthorized access to the system. Staff can either enter a pin number or use a swipe card to get in. A business can easily keep sensitive information hidden, like profit margins, while still allowing everyone access to the software for everyday use.
Inventory Management
Have complete control over stock and awareness of inventory levels. A brand can eliminate any unnecessary stock takes while monitoring wastage and shrinkage. This ensures a business always has the best-selling products in stock.
You can streamline the stock ordering process by automatically raising purchase orders to process things in a more efficient manner. This feature also means a business can easily manage stock transfer between locations.
Customer Relationships
One of the main drivers of ROI is repeat business which starts with smart customer retention. Add people as they make purchases so you can invoice quickly, give credit, and collect vital marketing data. Once you have email addresses and contact information, campaigns are easier to run to drive customer retention.
The loyalty module with branded loyalty cards means customers can collect points for future purchases. They can receive preferential pricing which encourages repeat business and spurs brand loyalty.
Staff Management
Improve staff performance while clocking employees in and out through the till. The Back Office feature will automatically generate staff hours and pay. A business can also run extensive reporting on employee performance to recognize the best-performing people and reward accordingly. Who is the most successful at upselling? This also helps to identify gaps in training.
Point of Sale
The point of sale system is fast and easy to learn. The POS product works both offline and online, so you'll never lose a sale. Never worry about the internet going down because the software will still function. Staff can be fully operational within 15 minutes because of how easy it is to use.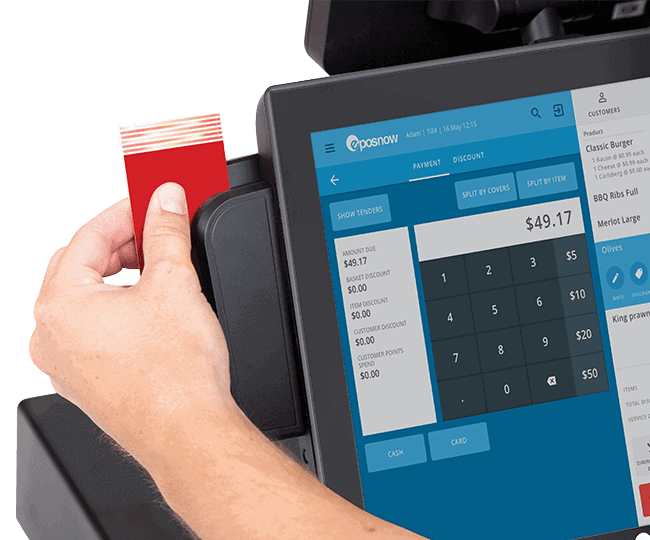 The POS system includes features like:
Integrated payments: Your business can accept debit or credit cards with extensive global merchant partners or use the Epos API for further customization.
Online booking: Epos offers a powerful booking system that can be shared across your entire estate. This makes it perfect for service-based businesses, hotels, and other foodservice brands.
Customized receipts: It's important to customize receipts for branding purposes. Epos Now allows a business to include images and/or special offers on printed receipts which furthers the branding experience.
In addition, the AppStore will expand your system while connecting to thousands of devices.
Payment Processing
Epos Now has partnered with EVO Payments International to enable customers an easy payment solution that saves a ton of money. Enjoy exclusive low rates when you sign up or switch to the system. A secure EVO Merchant Account is all you need.
If you are already processing with a third party, EVO will meet or beat your current pricing. If they can't, they will credit you $200. It's a truly seamless conversion that means no downtime for your business and a fully integrated processing solution.
The end-to-end solution helps to future-proof your business. Fight fraud and identity theft with EVO's EMV-certified point of sale platform. You can also deliver convenience with EMV terminals, NFC mobile wallets, and contactless cards. They offer exceptional customer support for all major credit card acceptance and services.
Epos Now POS Customer Service and Support
Epos Now has over 98% of customers who recommend them with 24-hour customer support. It comes with instant install and access. They are rated excellent across all major review sites.
Epos Now offers a resource center where you can retrieve all software updates done on the system since development. The resource center also includes articles that cover topics like getting online and delivery ready as well as a hospitality survival guide and industry disruption tips.
There is also a section for the latest news that involves the brand. If you are still trying to make a decision if Epos Now is the right choice for your business, there is a large section of case studies to demonstrate their aptitude for helping a company expand and grow.
Epos Now offers a handsfree installation. Their trusted professionals will migrate all existing data into the system and import your products with ease. You can also transfer all stock and customer data in one fell swoop. The company has a 9+/10 rating on Trustpilot.com and are trusted by over 30,000 hospitality and retail businesses worldwide.
You will always receive priority phone support 24/7 with unlimited, 1 on 1 coaching and training. Additionally, onsite engineers are available all throughout the United States.
Our Final Verdict
Although Epos Now offers an Enterprise package, most online reviews say the software works best for small to medium businesses. It should be noted that the brand's pricing is extremely competitive, but if your company requires extensive technical support an affordable solution quickly becomes expensive.
One key thing to note about Epos Now is that they integrate in a variety of ways. A business can accept cards from an extensive amount of global merchant partners or use the open Epos API.
This means the system is truly one of the most customizable on the market. Overall, since the brand has such involved customer service, you can always call and talk to a pro at Epos Now any day. They are always willing to help!
Reader Interactions