As a retailer, you already know how many pieces there are to the POS puzzle. The best systems handle everything from working with compatible hardware and software to creating reports.
Epicor understands retail, which is why its creators crafted a POS system with your company in mind. With the ability to handle different types of purchase transactions and more, Epicor POS is designed to simplify retail management and POS.
Well-Known Clients
Some of the well-known businesses that use an Epicor POS system include Ace Hardware, True Value Hardware, and even Walker Drug Stores. These are just a few of the brands that have found Epicor POS to be their solution when it comes to customers, inventory tracking, and more.
Plenty of Features
In addition, there are many extra features for retailers to take advantage of. This includes payment processing, making and tracking equipment rentals, mobile shopping compatibility, and even general point of sales options and customer capture. Creating and tracking rewards program members is yet another useful feature that many retailers use regularly.
Epicor POS Alternatives
| POS System | Software Subscription Fees | Compatible Platform |
| --- | --- | --- |
| Epicor POS | $20,000 one-time fee | Windows |
| RMS POS | Quote-Based | Cloud, Windows, iOS |
| TouchBistro | Starting from $69.99/month per user | Cloud and iOS |
| SoftTouch POS | Quote-Based | Cloud and Windows |
Epicor POS Benefits
Tracks inventory and location, allowing sales associates to fully assist customers
General merchandising features from inventory to sales
Run audits and other forms of financial tracking
Ecommerce capabilities
Fully integrated POS system handles many daily retail functions
Possible Downsides
Epicor POS is only compatible with Windows. There are no IOS or Android options.
Epicor POS Pricing
The Epicor POS system is created and maintained by the Epicor Company. The business makes many different POS solutions, all based around retail needs, like inventory tracking and allowing customers to make purchases.
Extra Features Available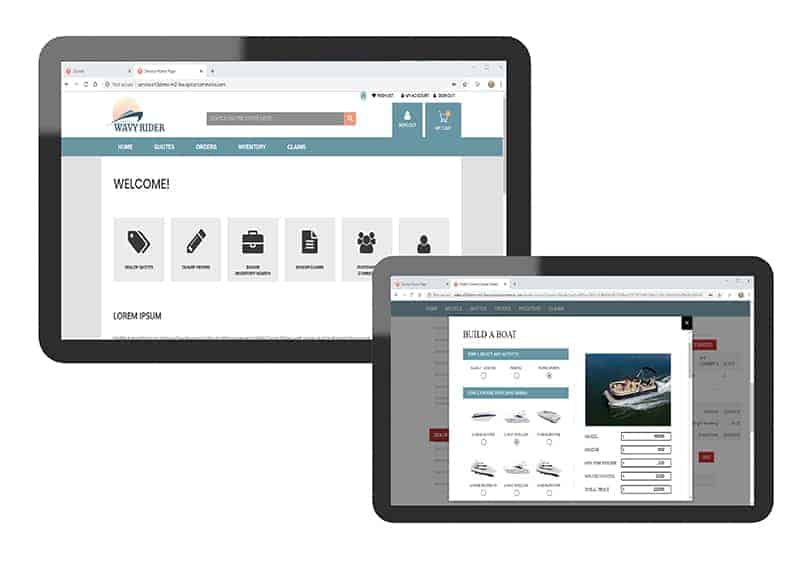 Unlike other companies that include extra features for an additional fee, according to reputable sources, Epicor charges a flat rate for each system. For $20,000, a one-time setup fee that includes at least one user, retailers will be given everything needed to get up and running with Epicor POS.
Additional Costs
Additional features and extra users may cost extra. Contacting the company to receive a quote is the best way to determine what the total price will be in order to get set up with your complete system.
Support Options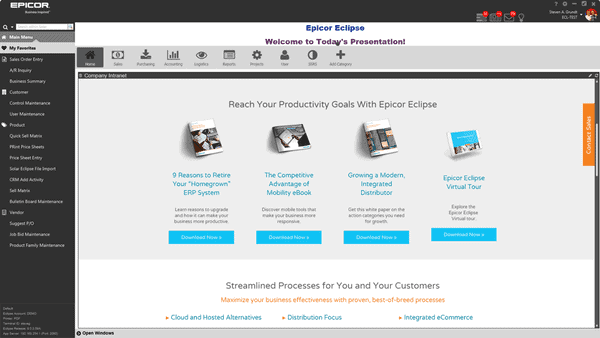 On a good note, Epicor POS comes with many support options in place, from training on how to use the system to upgrades and general consulting. If you have any questions about the system, before or after you purchase it for your store, you'll receive the help you need to get started and stay up and running.
Sales Reports and More
Epicor POS is designed to be a one system fits all needs solution, simplifying your store's sales operations. With many reports available, as well as multiple sales-type functions to choose from, it's easy to see why some of the biggest retailers have chosen this system over others.
EPICOR Hardware and Operating Requirements
Epicor POS, like many similar systems, runs off a standard central computer that the separate sales terminals are attached to. These terminals are compatible with standard cash registers and card processing pads, allowing customers to pay for their goods via a credit or debit card or with cash. Scanning guns also work with the system as well.
Windows Software Compatibility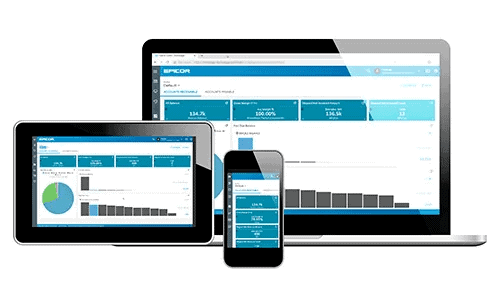 Although Epicor POS is not cloud-based, it does have a few mobile and eCommerce functions. It does not work with IOS or Android. Instead, the system bases its operations on Windows software and everything compatible with it.
Related Software Solutions
The company offers several related software solutions, through its SaaS, or Software as a Service options. These software programs work alongside their POS solutions for a more customized option. Although the company purports to be retailers only POS system, they shy away from the idea that every retailer has the exact same needs.
Other Features for Retailers
Epicor POS contains many of the important features that retailers of all sizes need in order to function on a daily basis. The company's hardware and software options are indicative of this and illustrate just how much thought Epicor has put into their offerings.
Epicor Key Features
Some of the key features of the Epicor POS system make it clear that the company understands how retailers operate. In order to meet the needs of companies both big and small, Epicor has built these key features into their system.
Personalized Component Choices
Not every business is run the same way. Some need additional options, like scan guns and cash registers, while others prefer cashless transactions. With many different personalized options available, retailers can pick and choose which peripheral components they prefer to utilize.
Customer Tracking
Stores need to track their customers, either through rewards programs or other means, so they can reward frequent purchasers. The customer tracking options in Epicor POS allow this to be done at the cash register or point of sale.
System Capabilities and Integrations
The system capabilities and integrations of Epicor POS are far-reaching, allowing retailers to choose exactly what they need in order to run their stores. Options include peripheral components, POS needs, and even eCommerce functions.
Product Sourcing
Tracking where retailers receive their products by going down the chain from manufacturers to delivery and store shipments allow retailers to remain in control of where their goods are at any given moment.
Multiple Payment Types
Retailers who wish to accept payments in many different forms, from cash to cards and even things like PayPal and alternate currencies, can do so using Epicor POS options. Up to ten different forms of payments are permitted.
Chat Features
If someone has an issue with an Epicor POS system, they can contact the company through the chat feature directly from the touchscreen device and find a solution in real-time.
Epicor POS Capabilities
The key features are just one selling point of the Epicor POS system. The software and hardware solutions include a number of important POS capabilities that help you run your store efficiently and maximize profits.
Merchandise Tracking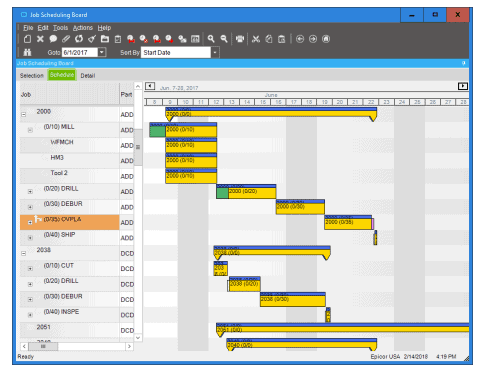 Employees need to know what items are on the shelves and which are in the back storage room in order for them to properly assist customers. Merchandise tracking through Epicor POS makes this easy.
Inventory Management
Along with merchandise tracking, inventory management can tell you which goods you're running low on so that you can order more to meet customer demand.
Cross-Channel Selling
Stores that allow special pricing for wholesale customers will appreciate the cross-channel selling functions.
Ecommerce Options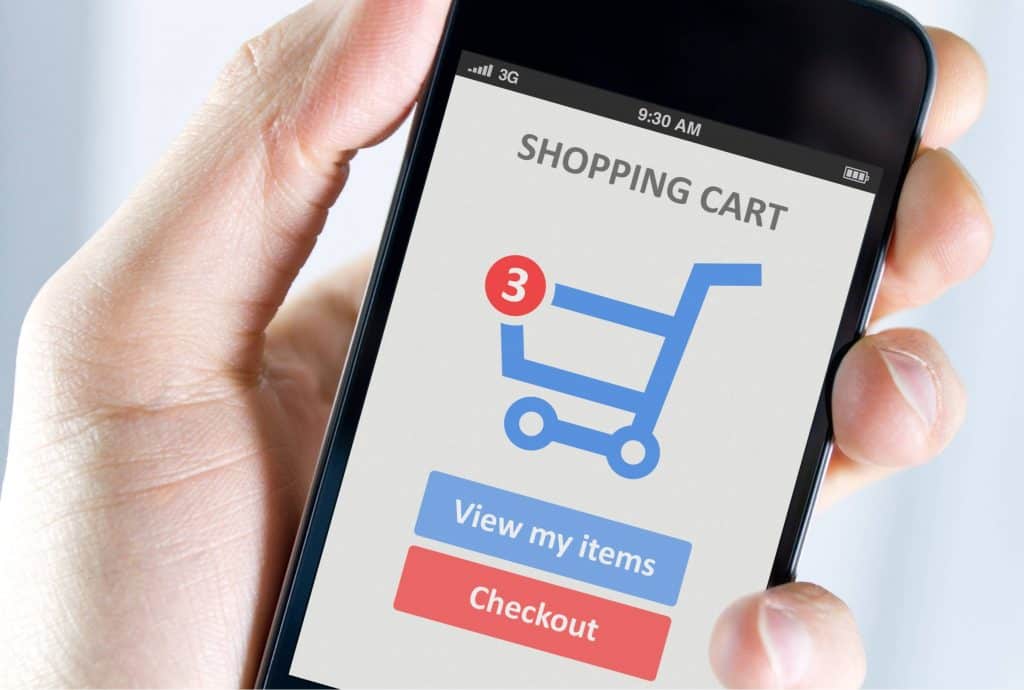 Epicor POS is compatible with many current eCommerce options, allowing retailers to set up online stores and sell their goods through the internet, as well as through their brick and mortar locations.
Mobile Applications
Although the main program is Windows-based, Epicor POS also contains a number of mobile applications, allowing customers to make their purchases from other places in a store.
Ease of Use
Not only is the Epicor POS efficient, but it's easy to use, cutting down on training time.
POS Reporting and Analytics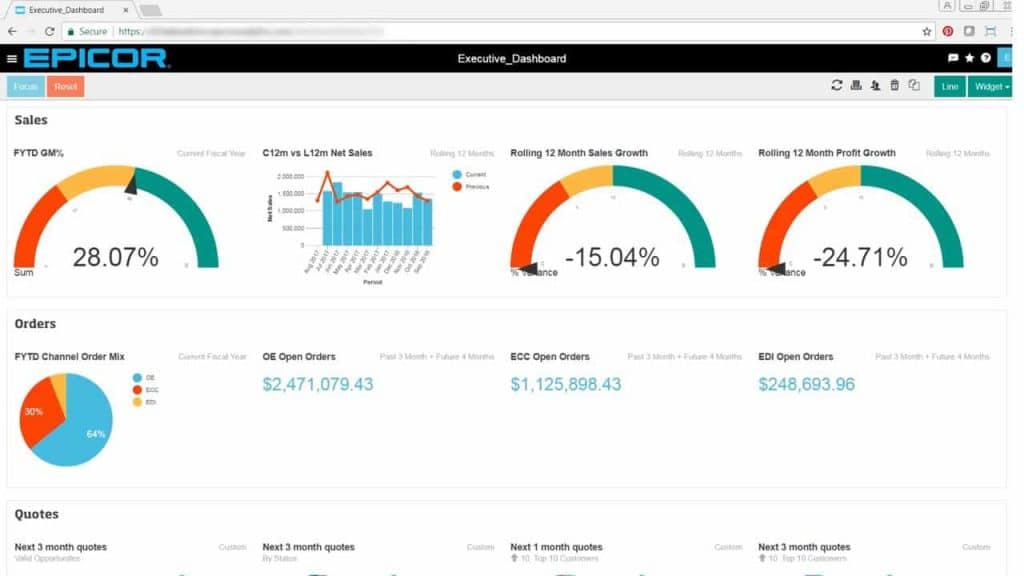 Epicor POS comes with several different analytics and reporting features designed to help you track your sales and hit those important targets.
Simple Transaction Verification
Companies that need to go through and manually verify transactions, as in go through and check to ensure that the receipts and payment amounts meet the cards or other payment options used, will find the task easy, thanks to this built-in feature.
Vendor and Customer Lists
Tracking vendors and customers are easy, thanks to the listing functions built into the program.
General Ledgers
Sometimes an accounting manager or business owner needs to go through and check the general ledger of transactions – sales versus invoices for incoming goods. Epicor POS has a special function for this need.
General Accounting Functions
The system allows users to pull up many different general accounting functions, ranging from sales-based reports to revenue.
Our Final Verdict
The Epicor company has over 45 years of experience in creating point of sale solutions for retail business. With over 20,000 clients, some which are very well know, in over 150 companies, there's a reason why Epicor POS has a reputation for reliability and ease of use.
On top of the physical retail solutions, Epicor includes a large database of training videos and frequently asked questions designed to help users with many of the common and simple to solve issues that they encounter.
The following two tabs change content below.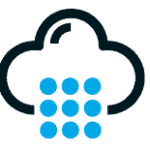 POS Quote Team
The staff at POSQuote.com is composed of industry professionals, experts, and current business owners. Through extensive research, we compile buyer's guides and review the best POS systems in the industry.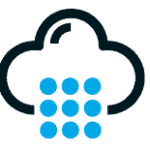 Latest posts by POS Quote Team (see all)
Reader Interactions