We've surveyed a few businesses that cite mobility as a key component of their ideal POS solution. Often, what they really mean is having tablet POS systems that make moving around their building easier for their staff.
But what if you have technicians that need to process payments in a customer's house? What if you operate a sports stadium? What if your business depends on you making sales at festivals and fairs?
This is where you'll need real mobility. This is where you'll want to check out eMobilePOS. 
Product Overview – eMobilePOS
eMobilePOS was created in the labs of e-Nabler, a self-described "pioneer and leader in mobile POS and cloud-based software as a service".
Founded in 2001 by businessman Joel Vazquez, e-Nabler developed eMobilePOS specifically for mobile devices like iPhones, Androids, and Windows Mobile platforms. e-Nabler offered one of the first POS systems for Windows Mobile and built their products to flexibly integrate multiple apps on multiple mobile hardware configurations.
Today, the company continues development on eMobilePOS, so much so that the platform won the "Best New Mobile App" by AT&T in 2008 and won the RSPA's "Innovative Solution Award" in 2011.
With that said, eMobilePOS functions on the design principle of mobility across several retail industries, including:
Retail
Food and Beverage sales
Stadium and Arena POS solutions
Field service solutions to collect payments on-site
eMobilePOS Hardware Requirements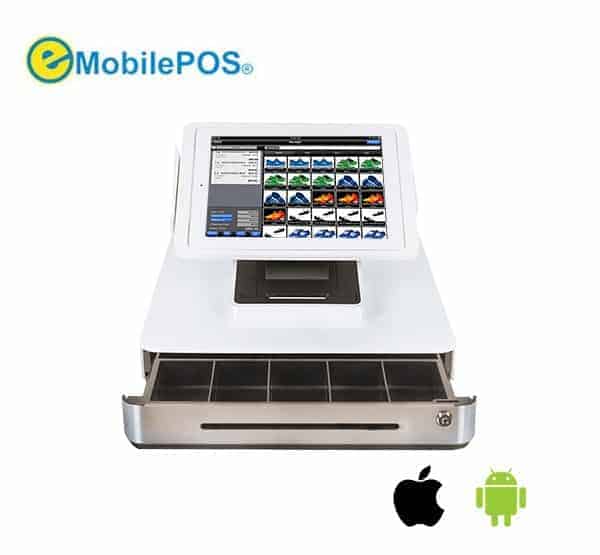 Hardware requirements span across several platforms, and this is evident in the huge list of certified peripherals on their website.
Primary hardware platforms revolve around a few key categories:
Tablet POS Support
eMobilePOS works on Windows, Android, and Apple tablets. While the company doesn't provide specific specifications for each tablet that you may use with their software, they offer a relatively comprehensive list of supported hardware.
A 15" Android tablet with ARM Cortex A9 quad-core 1 GHz processor with 1 GB RAM and Android Jellybean 4.3.
The HP ElitePad, running Windows 8.1 with 10" screen.
Several models of iPads and iPhones, including traditional iPads, iPad Airs, and iPad Minis.
Outside of tablet technology, eMobile POS also supports several peripherals like card scanners, stands, enclosures, barcode scanners, and more that work with Windows, iOS, and Android units. 
eMobile POS Pricing
The eMobilePOS website doesn't provide a flat pricing rate for customers, instead directing visitors to request a quote. 
eMobilePOS Features and Benefits
eMobilePOS features are centered on two driving design goals:
Mobility
Flexibility
This POS supports mobile payment processing and order taking, and it does so across several industries.
What this means is that almost any business that relies on mobility in payment and order processing can take advantage of this POS. Even better, these businesses can do so while having a wide-ranging selection of hardware to work with.
Flexible Hardware and Industry Applications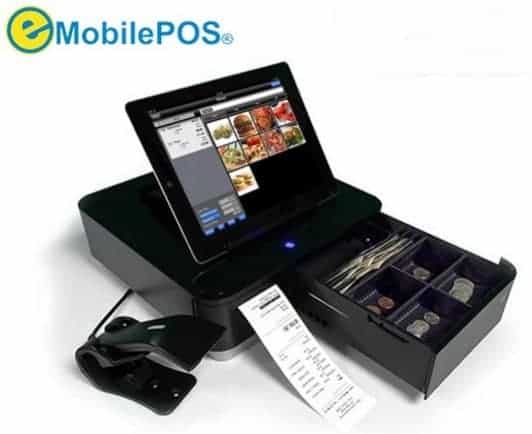 This POS platform works for any industry that needs mobility. If your staff needs to get out in the field to take orders, process payments, and deliver services, then eMobilePOS will deliver.
For example, the eMobilePOS website markets the platform for retailers and food service providers who need staff that can move around. Whether that means having tableside service, running a food truck, or operating a shop at a festival or farmer's market, this POS supports you.
Stadiums, or any location that supports sporting events, can equip their employees with this POS to handle food and merchandise sales.
What's great about this is that eMobilePOS works on multiple mobile platforms–almost all of them, in fact. Windows, Android, Apple… this is one of the few POS systems that works across all three.
Cloud-Based Application
The reason why this POS can support that kind of flexibility is because it's powered by the cloud. eMobilePOS is a software as a service (SaaS) platform, meaning that you don't spend time or money managing a local server or worrying about how to update your apps.
Just pay a monthly subscription fee and you get updates, support, and operability across all the above-listed hardware peripherals.
Interoperability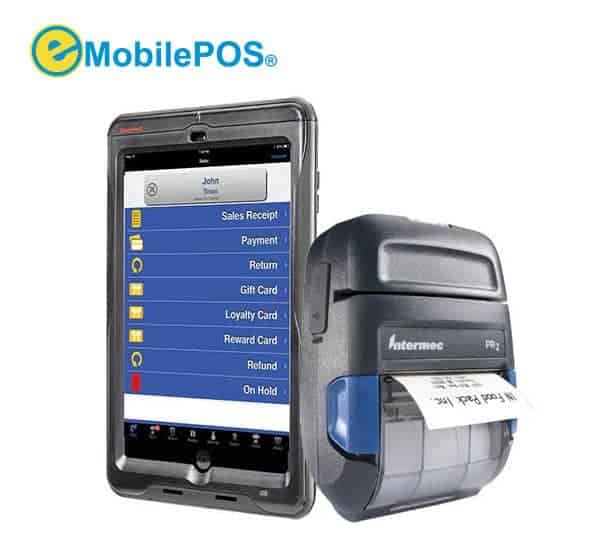 Speaking of interoperability, interaction with external apps is a feature that eMobilePOS highlights on nearly every page of their website. Integrations include QuickBooks, RetailPro, SAP, Microsoft Dynamics, Sage, and more.
They also lead the charge for mobile integration of EMV secure chip readers for additional security.
Customer Engagement and Marketing
Considering that eMobilePOS focuses so much on the mobile experience, you might think that it only covers the basics. Things like SKU lookup, barcode scanning, pricing, and inventory are baked into the POS.
On top of this, however, includes options to capture customer information for reward programs and marketing. For example, eMobilePOS allows you to capture email addresses and launch mass emails for promotions and sales.
Leverage this with select integrations with loyalty programs like Loyal Patron, Merchant Warehouse and Mercury to provide rewards and keep customers coming back. 
eMobilePOS Drawbacks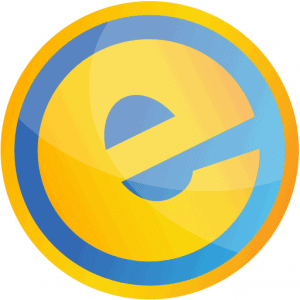 eMobilePOS does what it does and does it well without piling on unnecessary features. However, advanced retail and service isn't the strong suit of this platform.
If you are in food service, for example, don't expect complex dining room management. But if you just need some core functions and the ability to get your people out into the field, then this POS will do the job. 
Three Alternatives to eMobilePOS
Ready to Give eMobilePOS a Shot?
eMobilePOS makes your business lean, flexible, and fast. You can take and process orders, check inventory, and expand your sales operation to remote locations.
Additionally, you can do all of this using a basic set of hardware that you can buy almost anywhere. Powered by the cloud, this POS makes mobile retail and sales a reality.
If mobility and wide-area deployment are key to your business, then it's hard to go wrong with eMobile POS.
The following two tabs change content below.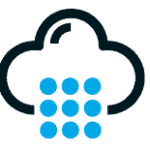 POS Quote Team
The staff at POSQuote.com is composed of industry professionals, experts, and current business owners. Through extensive research, we compile buyer's guides and review the best POS systems in the industry.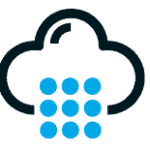 Latest posts by POS Quote Team (see all)
Reader Interactions