Point of sale systems are evolving. Software once made for clunky terminals is now compatible with a small, mobile device. This opens up the door for the kind of system you install in your store and leads to a deeper sense of customization and mobility.
The Datio Point of Sale platform is an out-of-the-box solution that's easy to understand and navigate. Here's what you should know about the setup.
Datio POS System Review  – Company Overview
Datio POS has been awarded the top POS system five years in a row. They have excellent reviews online and are based out of northern California. Their mission is to provide a reliable and simplistic point of sale solution that "takes the headache away." They believe in empowering people with the right information and equipment that you need to succeed.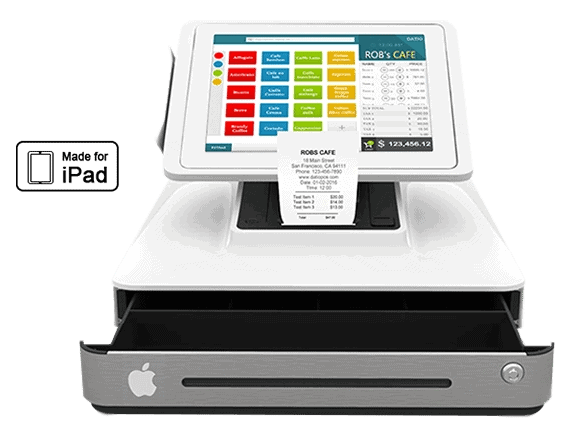 Datio POS Benefits
Niche-specific store types for more custom operations.
No contract, low fees, and you can cancel anytime.
Access detailed reporting from any mobile device or laptop.
Straightforward credit card processing with two different options.
Robust employee and inventory management tied to analytics.
Datio POS Pricing
The Datio pricing is incredibly transparent and straightforward. It's based on a monthly subscription and includes the software, updates, service, and warranty. There is no contract and you can cancel any time. Download and try the app for free and pay only when you are ready to use it for business.
Every package comes with unlimited tech support by phone, SMS, and email. You can use an infinite number of items and sales associates in the system too. The pricing is broken down by the type of store being serviced and is as follows:
Retail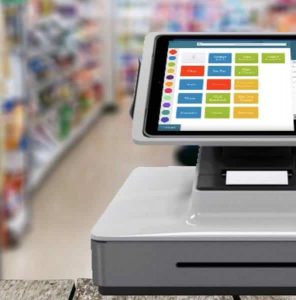 This package if for one POS terminal and is $54 per month.
Datio supports all types of retail from clothing and candy to housewares. Some of the best features included in this package are:
Item discounts
Color categories
Sales reporting
Inventory management
Quick Serve
This package if for one POS terminal and is $54 per month.
This package is ideal for a deli, café, or other quick-service style restaurant. Simply take the order at the counter, print the receipt or send to the kitchen directly with the Datio LAN printer.
Restaurant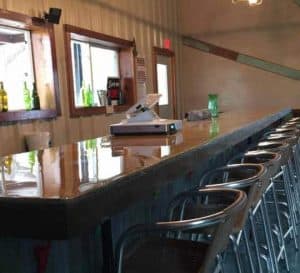 This package if for one POS terminal and is $64 per month.
This includes the Datio Restaurant iPad App from the Apple Store. Print directly to the kitchen from the Datio Base Station or remote kitchen printer. Other key features of this package include:
Swipe credit card
Print customer receipts
Adjust transaction
Tips in real-time
Add more menu items
Pizza
This package if for one POS terminal and is $74 per month.
With this bundle, you can build a menu of pizzas or let your clientele create their own. Toppings can be modifiers on full or half pizzas and you can send custom notes to the kitchen. Other benefits include:
Customer lookup by name or phone number
Track reports online from a mobile device
Print order tickets to the kitchen
Run sales reports
Use pickup or delivery options
Salon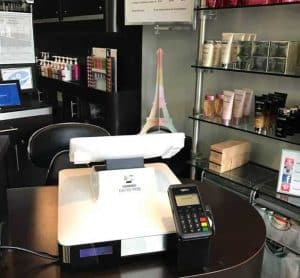 This package if for one POS terminal and is $56 per month.
Datio supports a variety of hair and nail salons. You can split the sales and tips on one transaction between many stylists. Tip on services alone or services and products.
Additional Terminals
Each additional terminal is $25 per month.
The software will support an unlimited number of terminals in any store.
Pricing for hardware is below.
Datio POS System Requirements and Capabilities
When it comes to system requirements, Datio has a lot of options to choose from.
Hardware
The Datio Base Station – $749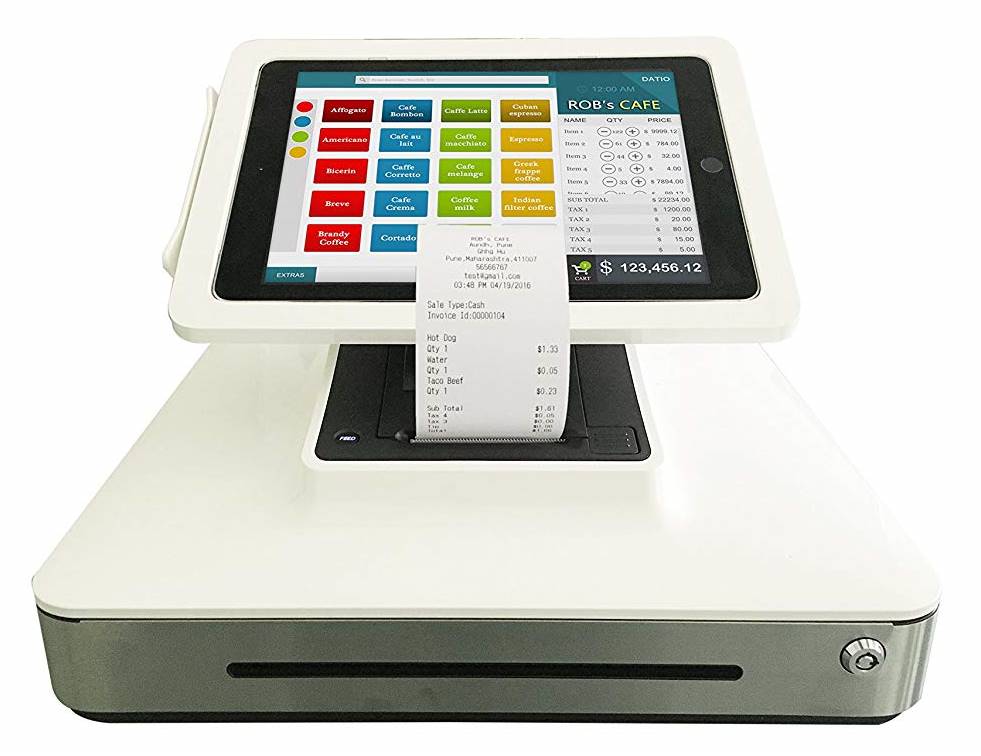 This is the company's biggest sell because it's everything you need, all wrapped into one. It completely simplifies installation and use. There is no need for complicated cable connections or messy cables on the counter. It's a clean, streamlined piece of equipment that will add to your shop's aesthetic.
This bundle comes with the following hardware:
Customer display
Credit card reader
Barcode scanner
Receipt printer
Cash drawer
The base station supports 9.7" iPads with the lightning (8-pin) connection. The iPad will flip towards customers to capture on-screen digital signatures for cards.
Datio Point of Sale Card Reader – $129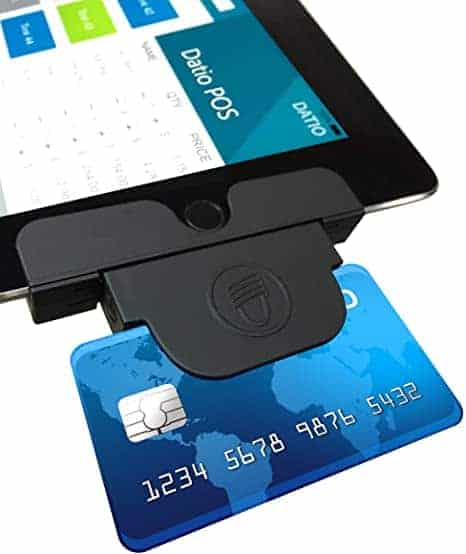 This card reader has a slim profile that is used in conjunction with the Datio POS software. It can easily attach to an iPad and accepts all major cards.
Since the Datio Reader is portable, it can be used at kiosks, on the floor, checkout stations, or carried for roaming sales and line busting. This is best-in-class software for places like busy cafes, delis, and retail shops.
The reader is for iPads with the lightning (8-pin) connection and is compatible with these models:
iPad 4
iPad Air
iPad Air 2
iPad 9.7" and 13"
iPad Mini
Datio Point of Sales EMV Chip Card Reader IPP320 – $449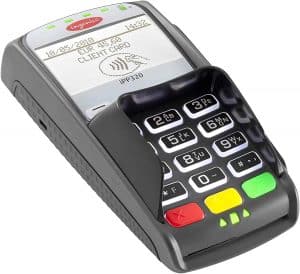 This is for Vantiv TriPOS Cloud. The reader supports the latest payment options that include:
Apple Pay
Android Pay
EMV chip cards
The chip reader connects on LAN and integrates with the Datio Base Station bundle. It will only work with the Datio POS software and nothing else.
Datio Kitchen Network Printer – $299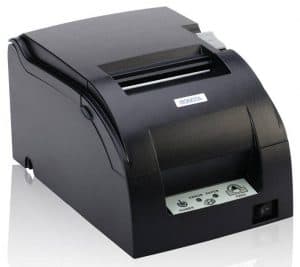 The Datio Kitchen Network Printer is an ideal solution for any type of restaurant (quick-serve or full-serve). The network printer is designed to only be used with Datio products. Each purchase includes:
Internal power supply
LAN and power cables
Mounting kit
Receipt paper
Every printer comes with a small test of 3" thermal receipt paper just to get you started. It would be wise to order more at the time of purchase. The printer also comes with an auto-cutter and is for remote kitchen printing only.
Handheld Scanner – $250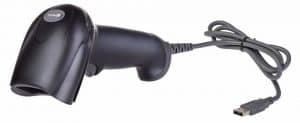 When a store needs the extra freedom to scan (think larger items) this equipment comes in handy. This is a different setup than the Datio Base Station Scanner. It reads all common barcodes, including linear and stacked up to 20". It has a 14-hour battery life and will last a full work shift (if not two).
Features
Credit Card Processing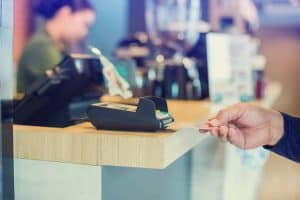 There are two ways to use credit cards with Datio POS. The first option is through Vantiv. This allows the reader on the base station to remain active and integrated. All you need to do is set up an account with Vantiv.
The second option is to use Terminal Credit. Simply turn on the feature Extras/Custom Setup/Terminal Credit. When this is turned on, you will have a choice for a cash or credit sale. You will then be prompted to swipe the card through a secondary terminal supplied by your bank.
Reporting and Analysis
You can access reports from any mobile device or laptop. Study things like basic sales, taxes, tips, sales by item or associate, and many other custom options. Run by any time period you need. Everything can be viewed within the POS app.
Custom Dashboard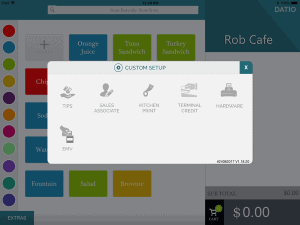 Pick how you want to customize your dashboard and color tag all your buttons for easier management. This helps staff quickly sort the home screen to find exactly what they need.
Item setup is simple too. You add an item, then give it a name and amount. You can then set up inventory with low level notifications in real-time. Items can be sorted by things like weight and color category for easy reporting.
Tipping
Enhance revenue with a variety of tipping options. You can adjust default amounts like 15% or 20%. Tips can automatically be calculated on services and products and selected by your customer on an iPad. For restaurants, you can print two receipts, one for the merchant and one for the customer.
Customer Loyalty Programs
Boost sales and bring in new customers with the Datio gift card program. Each starter pack is $20 and contains 20 gift cards.
Datio POS Customer Service and Support
As soon as you sign up, the brand offers 24/7 tech support. You can schedule a free demo and use the system until you're ready to buy. The brand also has a variety of "How-To" videos, an extensive blog, and an FAQ section for self-help.
The Final Say
Datio understands how to change their offer based on business needs and industry. What's great is that unlike most other POS brands, there is no contract or obligation to commit. If you don't like the product, you can get rid of it tomorrow.
Their pricing is also incredibly transparent. You won't have many surprises with the platform. The best part is you can try it for free at any time, so what do you have to lose?
The following two tabs change content below.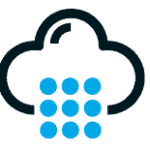 POS Quote Team
The staff at POSQuote.com is composed of industry professionals, experts, and current business owners. Through extensive research, we compile buyer's guides and review the best POS systems in the industry.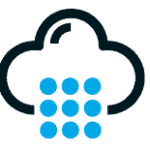 Latest posts by POS Quote Team (see all)
Reader Interactions