Anyone who has ever been a cashier in a convenience store knows how fast-paced it can be. Store owners and managers need the flexibility and convenience of a back-office management solution that can keep up. CstorePro was designed to deliver results.
CStorePro offers an all-inclusive back-office management system that lets busy store owners manage anywhere from one to 50+ convenience store and gas station combination locations with one user-friendly solution.
And, the company's cloud-based software is surprisingly affordable. This is not a straight-up POS solution. Instead, it's a back-office management solution that integrates with a store's existing POS.
Company Overview – CStorePro
CStorePro got its start back in 1997, based in Sugar Land, Texas. The gas-station-convenience-store combination was already popular in those days, but there were relatively few back-office solutions geared specifically to serving their needs. CStorePro was developed to fill that gap.
In the US, there are 97,643 single-store operators – many of which have yet to realize the benefits of a robust back-office solution. CStorePro has been implemented in more than 2,500 customer locations.
The company was recently acquired by Professional Datasolutions, Inc. (PDI), a company that provides enterprise software solutions serving the convenience retail, petroleum wholesale and logistics industries.
CStorePro Benefits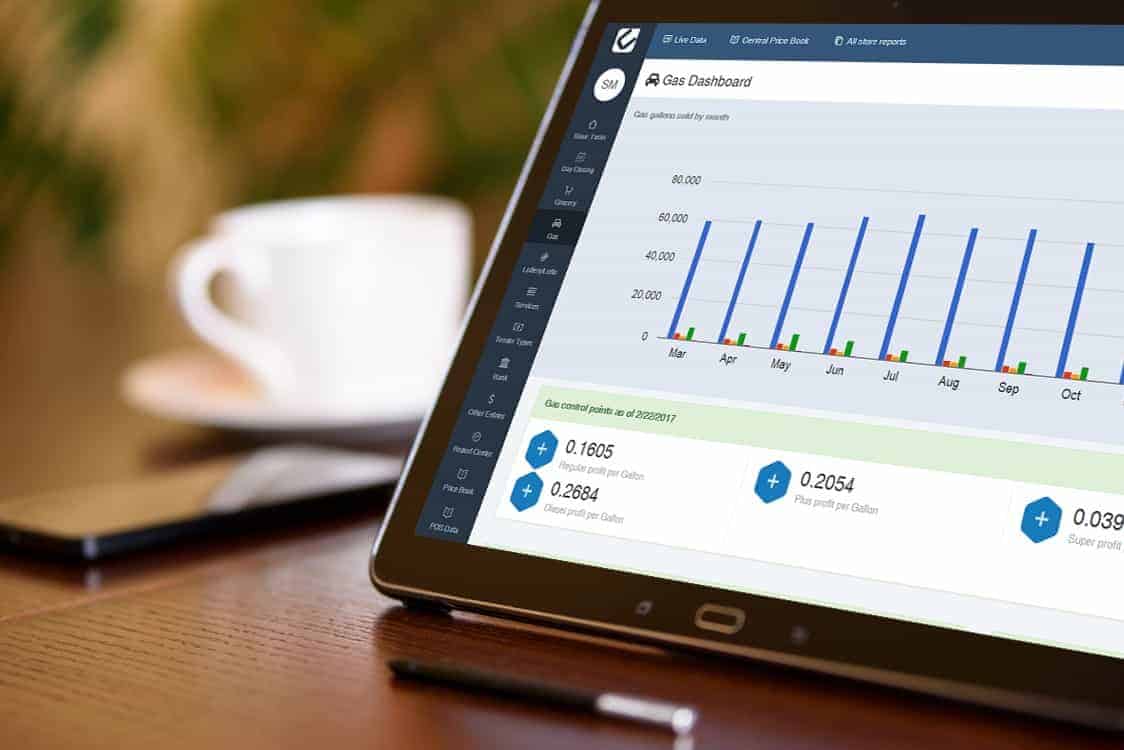 CStore Pro gives single-store operators centralized visibility into sales, pricing and promotional data with real-time dashboards – something the vast majority of them do not currently enjoy.
Users can monitor their store's sales, exceptions, day reports, and inventory from anywhere using a smartphone or tablet. When store owners can manage easily manage their price-book and store operations on-the-go, profitability goes up.
Whether it's gas or in-store merchandise, convenience store owners need the flexibility to quickly and easily change prices, which CStore Pro allows. It can also handle the wide range of products, payment types and management tasks typically found in convenience stores.
This includes including lottery ticket sales and inventory, payments, credit cards, jobber cards, gas cash cards, money transfers, money orders, check cashing, and environmental tank reports.
The recent acquisition of CStorePro by PDI is also a key benefit. What PDI brings to convenience stores is an array of promotions and offers for consumer-packaged goods (CPG).
CPG brands want to get into the hard-to-reach single-store convenience sector, which will now be possible for CStorePro users. PDI also brings the marketing and loyalty programs of major oil companies and petroleum wholesaler, which can now be managed through CStorePro.
Potential CStorePro Drawbacks
Simply put, users love CStorePlus. They love its robust functionality that seems to cover everything convenience store operators want in a back-office system.
A few said they found it difficult to learn, which may indicate the company needs to beef up its training resources. But the software itself is what users want at a price point they appreciate.
The only regular complaints you'll hear about CStorePro is customer service. It seems it was pretty bad back in 2016. In late 2017 they hired additional reps.
But complaints about the customer service appeared again in 2018, although some didn't have any problems customer service at all. Several have mentioned being disappointed that support is not available on weekends.
CStorePro Pricing
Potential users who want to try before they buy can sign up for a free 30-day trial to see if CStorePro is right for them. The trial includes all multi-store features as well as full access to all support and training resources.
At the end of the free trial, users can choose either of the monthly plan options, or continue with a free "light" version of the software that does not include communication with a POS register or other advanced features.
Single Store Plan
Pricing for single-store operators is $39/month per store and includes the following:
One user account
POS integration
Mobile app for monitoring and control on-the-go
Price book and inventory management
Management of fuel, lottery, and all other services
Automated and customizable day reports tool
Unlimited reports
Employees timesheets and payroll management
Banking and reconciliations
Multiple Stores Plan
Pricing for multi-store operators is $59/month per store and includes the following:
Unlimited user accounts
Link multiple stores to one user account
Customizable user access
Advanced login protections
Central price-book
Multi-store dashboard
Multi-store reports
The CStorePro plans do not require any extra up-front fees, are month-to-month, and do not require contracts of any kind. Plans can be changed or cancelled at any time.
CStorePro Requirements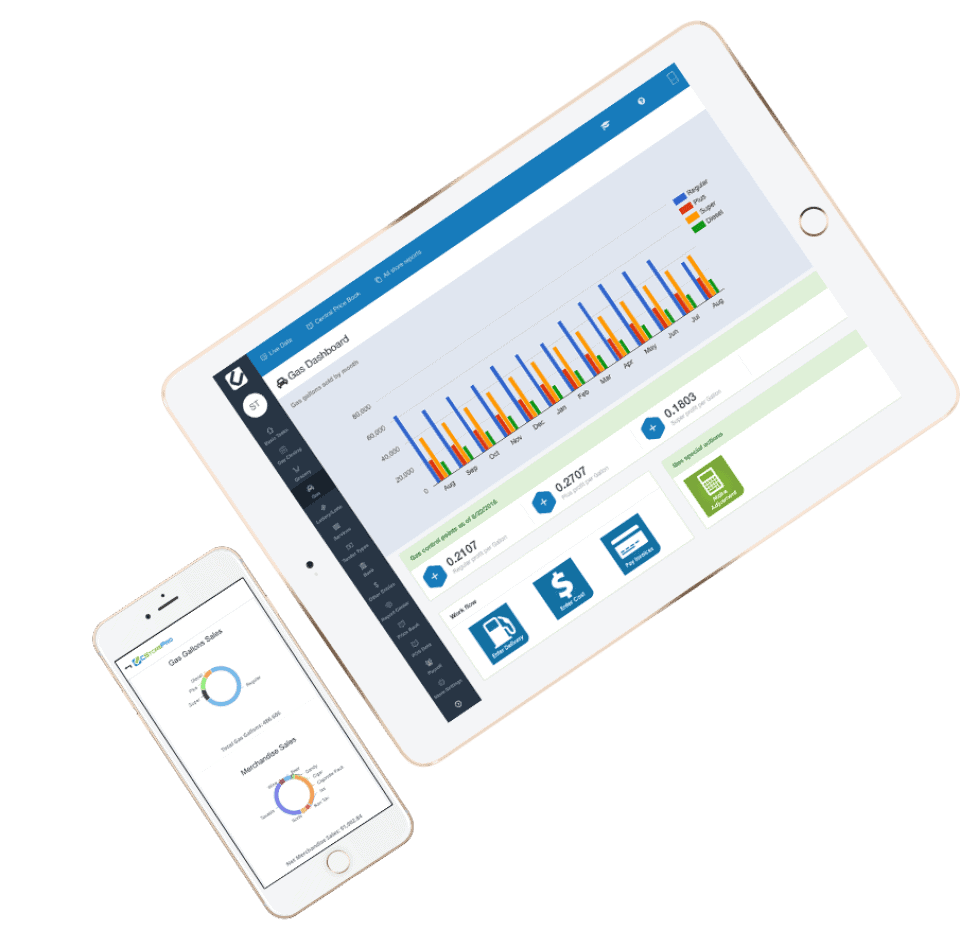 Integrating CStorePro with your in-store POS register(s) requires establishing a physical connection between your POS register and your back-office computer.
This can be accomplished with a kit available from CStorePro at a cost of $75. It can also be purchased at any office supplies store.
Many store owners also add in handheld scanners for nightly lottery readings, inventory and delivery receiving.
CStorePro supports several different kinds of configurations:
Mobile phone camera: This is a decent solution, but not the best. Your Android or iOS mobile phone camera combined with the company's free app can do most of what most handheld scanners can do.
Socket Bluetooth Scanner: A better option, but still not the best, is to attach a Socket Scanner to the back of your mobile device to improve scanning. This option will cost around $275.
CipherLab RS30 Laser Scanner: This is the best option, which is purchasing a dedicated mobile handheld scanner for around $850.
CStorePro requires an internet connection in order to access your account. If the internet is down, CStorePro will be unavailable. If your POS solution is one that can operate offline, your store will continue running, but you won't have access to CStorePro until your internet connection is restored.
CStorePro Features and Capabilities
Users of CStorePro consistently mention in their reviews how much they appreciate the way the software helps them with all the most important convenience store management tasks they didn't previously have any help with.
The features and capabilities single-store operators love include the following:
Live Monitoring
Users can instantly see all transactions happening in the store from the convenience of their favorite device whether phone, tablet or computer.
This includes full receipts with line voids, transaction voids, no sale alerts, monitoring un-scanned manual ring ups, and so on. All this data travels directly from the register into the CStorePro cloud.
Also available is a complete Z report from the register with department sales, fuel sales, credit card batches, pay-ins, and pay-outs. Store owners can also review, verify and correct prices of new or updated items as they change at their store.
Price Book Management
This gives users instant visibility into what's selling and what's not with margins and total profit, and price changes can be made in your POS from the device of your choice (phone, tablet, computer). You can also add new items, do automatic description lookups, and quickly find items through phone camera scanning.
Creating promotions is a simple process, including automatic expirations as well as mix-and-match product combinations. Users can also set up similar products into price groups so that all the prices for a group can be changed at the same time instead of individually.
Other price book management features include centralized management for multiple location, setting age restrictions and EBT eligibility by product and product groups, setting up bottle deposits, and multiple ways of grouping products (2-pack, 4-pack, 6-pack, etc.).
Inventory Management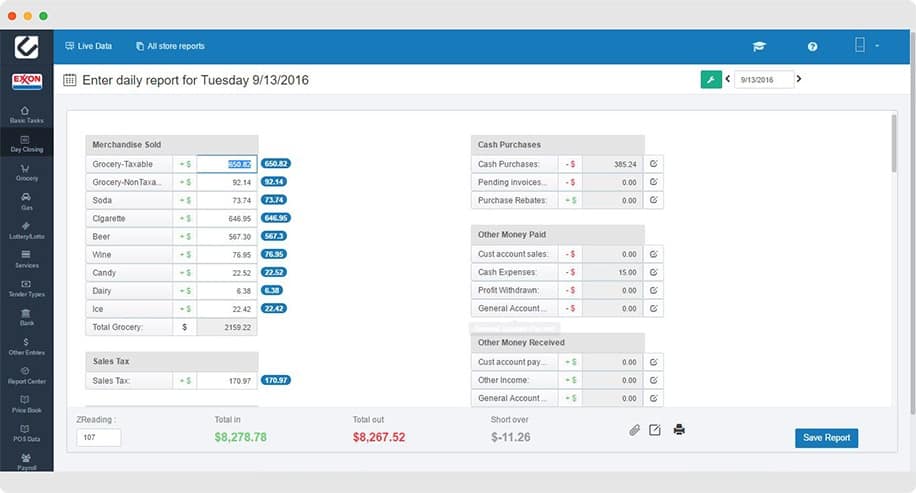 Inventory tracking and monitoring can take up a lot of time. CStorePro streamlines this process by updating inventory counts for each sale made.
Receiving new orders and adding them to inventory is easy by uploading EDI files or scanning deliveries with the mobile app. The software gives you a real-time count of every item in your inventory.
Inventory reports can be organized multiple ways, including at cost and retail by item, department, category and vendor. You can see sales/purchase and sales/retail ratios; view margins by retail, inventory change and actual sales; and orders by item, vendor, and category.
Shrinkage reports are insightful for seeing what items go down faster than others for better advance planning in ordering. Items can be linked to cases or cartons, you can see which items are duds, track vendor rebates, and get alerts on cost and margin changes.
Day Reports
Customize day reports that are automatically generated to give you visibility into daily operations. Set these reports up by categories, departments, store services, and so on and CStorePro will pull the data from your POS and build the reports.
You daily reports will show exact shortage/overage, pay-ins and pay-outs, credit card sales and more, all while minimizing manual data entry. You can also set up reports to monitor key control points, such as merchandise inventory, fuel reports, vendor balances, and more. CStorePro can also be set up to handle a second register, an independent deli, blind day closings, and so on.
Fuel Management
You can configure CStorePro to match how your store handles fuel, whether it's on a commission basis or full ownership. It helps you manage deliveries, payments, credit cards, jobber card, gas cash cards, environmental tank reports.
Also, lets you know exactly how much you're selling along with your pool margins. Fuel prices can be changed instantly on your pumps and your POS register from your device of choice. Up to 10 fuel tanks are supported.
Lottery Management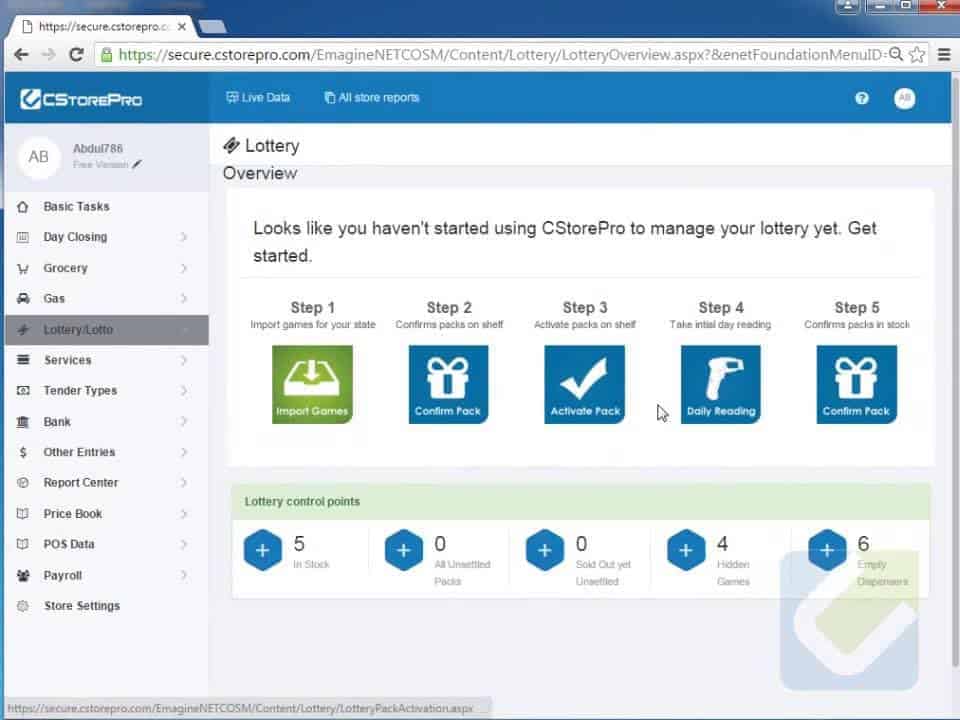 Both daily or shift readings for scratch-offs are simple by scanning what's left with your scanner or phone.
The systems does complete pack or book tracking from delivery to activation to settlement. Reporting details scratch-off and lotto sales, cash, inventory, settlement, any of which can be separated out by date, game, or ticket value.
See what's been activated and what hasn't, as well as what's been settled and what's still outstanding. Cross-checking weekly lottery settlement through matching against pack settlements, sales and payouts is easy when linked to your day reports. New games can be automatically imported, and the system also supports lottery vending machines.
Reporting
Reports are the way to learn what's happening with your store, giving you actionable insights into how you can improve operations. Customize detailed sales, margins, inventory, P&L and cash flow reports for one or multiple stores.
You can setup dashboards for whatever reporting metrics you want to see quickly at any time. You can also compare sales over whatever periods you desire, such as weekly, monthly, or yearly.
Multi-Store Management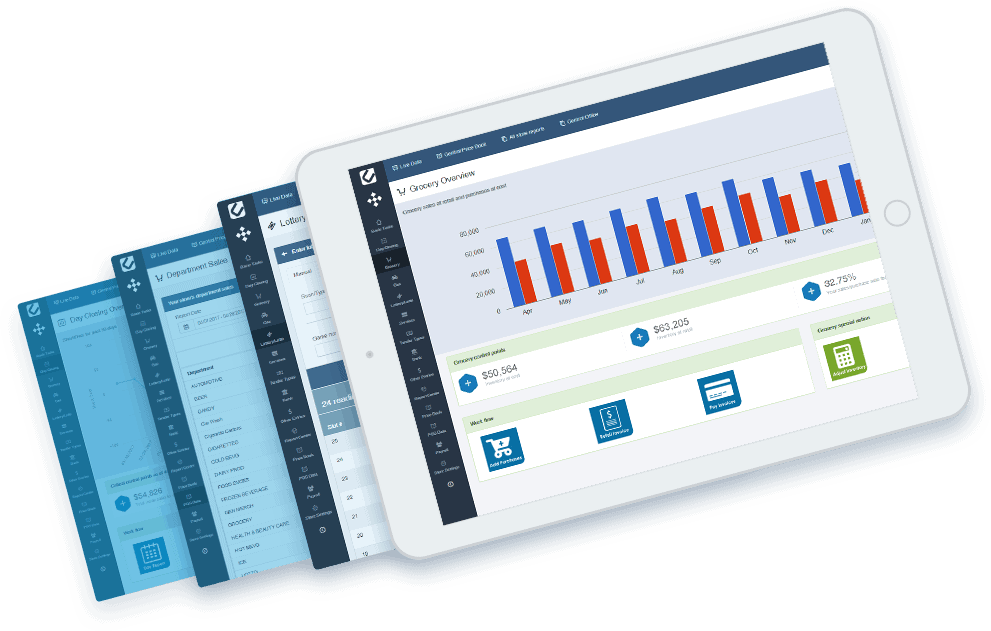 If centralized management of multiple stores would be a dream come true, the CStorePro back-office solution is definitely one you should consider.
Track location trends, drill down to a particular location or get the instant snapshot of all locations together with universal dashboards and consolidated reports.
The multi-store solution also allows for central management of prices and promotions, item changes and additions, and vendor relationships.
Customer Service and Technical Support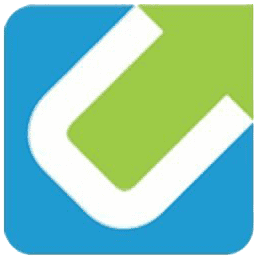 Most everything that needs to be said about customer service and support for CStorePro has already been said in terms of its quality.
You can learn a lot about what you need to know on your own through the company's training videos found in the Help Center. Guided training through webinar classes is available when the company schedules those (none were listed at the time of this writing).
The company also has a dedicated team of support specialists who are available by phone on Monday-Friday from 9am-5pm CST. On weekends, support is reached via email.
Ready to Use CStorePro In Your Business?
CStorePro is a robust back-office management solution for owners of a single or multiple convenience store and gas station combinations.
Users who haven't previously taken advantage of a back-office solution are very happy with all the robust features that greatly streamline so many of the management tasks facing busy locations.
Although some users have noted issues with getting rapid, quality customer support when needed, most highlight that everything else you get at such an affordable price point makes it more than worth it.
And with a 30-day free trial, you literally have nothing to lose in giving it a try before you buy to ensure it's the back-office solution you need to increase efficiency and gain actionable insights into your store(s). In Certain case, this system can be used by grocers. However, grocers should check out Grocery Store POS.
The following two tabs change content below.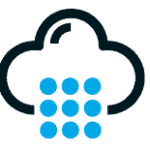 POS Quote Team
The staff at POSQuote.com is composed of industry professionals, experts, and current business owners. Through extensive research, we compile buyer's guides and review the best POS systems in the industry.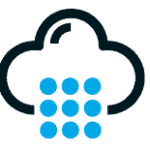 Latest posts by POS Quote Team (see all)
Reader Interactions