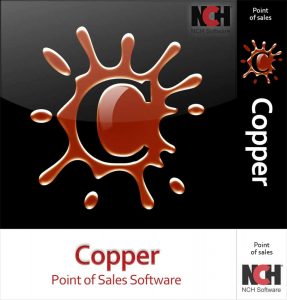 The global market for POS systems reached $62.34 billion in 2018. Experts predict that it will grow at a CAGR of 7.8% from 2019 to 2025. That means competition is tough. If a retailer doesn't have something in place, they could miss out on valuable opportunities.
Copper POS is a robust system that functions for a business of any size. Here is a quick overview of how it works:
Copper POS System Review – Company Overview
Copper POS is downloadable software that will streamline the checkout process for both customers and employees. It is a point of sale platform that provides a business with a cash register system. Use this product to speed up the checkout process for your customers and store product information.
Manage product discounts and pricing.
Print receipts for customers.
Easily record sales transactions.
The system is point of sale software that is easy to navigate and is compatible with touchscreen terminals and barcode scanners. This helps to save you time when ringing up sales and preventing human error.
Copper POS Benefits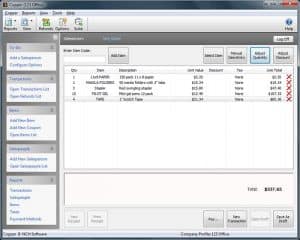 There are many benefits to the Copper POS system. This includes:
Generates and prints professional receipts.
Records transactions quickly and supports printers using roll paper.
Runs reports to analyze sales activity, data backup, and restore.
Easily manages pricing and discounts
Copper POS Pricing
The Copper pricing is fairly straightforward and is purchased through a third-party platform called NCH Software. If a business buys online, you save 50% of the normal price. Here are how the plans break down:
License Purchase
Copper Point of Sale Software Basic – $24.99
The normal price for this is $50 and this is the standard edition of the software.
Copper Point of Sale Software Plus – $29.99
The normal price for this is $60 and is the fully featured, single installation license.
Subscription Plan
Copper Point of Sale Software Plus Quarterly Plan – $2.77/mo
This includes the ongoing use of all professional version features and all upgrades are billed $8.31 quarterly. The Full Plus is available for only 10 cents per day.
Bundle Software to Save More
Inventoria Corporate Edition – $69.95
Get Inventoria at a discounted rate. The normal price for this package is $159.
Express Accounts – $59.95
Manage expenditures and business income. The normal price for this bundle is $139.
Express Burn Plus CD + DVD + Blu-Ray Authoring – $19.99
Record DVDs, CDs, or Blu-Ray discs under Windows or Mac. The normal price is $60.
Express Invoice Plus – $49.99
Manage customer payments and invoices. The normal price for this bundle is $129, so there are huge savings here.
It should be noted that all prices are in U.S. dollars and all transactions are banked in Australian dollars. You should allow for small price differences caused by short term currency exchange rate fluctuations.
No sales tax will be added for U.S. customers. If you purchase from outside the U.S.A., sales tax will then be added at checkout; that is if it is required by the law of your country. This is based on the billing address of the card used.
Purchasing Software Discount Table
To obtain a volume discount for purchasing 5 or more licenses, as shown in the volume discount table below.
These discounts are applied to product license costs after any promotions, discounts, or special offers have been used. All discounts are applied to product licenses only, not to add-ons such as tech support or printed manuals.
Standard Volume Discounts
| | |
| --- | --- |
| Number Purchased | Discount |
| 1-4 | 0% |
| 5-9 | 10% |
| 10-19 | 20% |
| 20-49 | 30% |
| 50-99 | 40% |
| 100+ | 50% |
If you are purchasing a reseller account, the discount is always half the standard volume discount rate. It will be applied after your reseller discount has been applied.
Copper POS System Requirements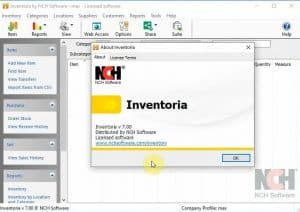 There is not a lot of system requirements to use the Copper POS system. It works with touch screen terminals and barcode scanners eliminating the need for a mouse and/or keyboard input.
Mac OS X 10.5 – 10.14
Works on Windows 10, XP, Vista, 7, 8 and 8.1
Works on 64 bit Windows
Features
Copper POS offers a variety of features to optimize your business. In addition to point of sale software, there are other integrations that might interest you.
Point of Sale
The system is designed for day-to-day operations and ease of use.  It helps to eliminate errors with built-in checkpoints to ensure that the proper information is entered. The POS feature offers a multitude of benefits that include:
Multiple Payment Methods
The Copper system will accept:
You can even take multiple payment types on any transaction.
Customer Relationship Management
Copper POS specializes in consumer management with custom item pricing and discounts. Store coupons and promotions can be easily applied to individual items or entire purchases. You can process refunds and print updated receipts in just a few easy steps. A business can also make use of the marketing tool to log purchases and keep in contact with customers.
Custom Printing and Receipts
The Copper system can be installed and ready for printing in less than a minute. It can print multiple sized receipts on either a regular page or on receipt roll paper. The system generates and prints professional looking receipts and supports all printers that use roll paper.
Data Management
Copper POS records sales transactions easily and quickly. A business can run reports to analyze sales by item or salesperson. The POS product also integrates with Inventoria to manage inventory data and quantities across all aspects of your business.
Strategize better to achieve pre-set goals by identifying gaps and making new plans. The system also has a data backup/restore feature to keep your data safe and secure. Reduce paperwork by generating automatic sales and purchase reports. This allows for instant record updates.
The Copper POS system enables a business to make better-educated decisions using analyzed and recorded data. You can also manage employee schedules and payrolls efficiently. This makes time-clocking easier than ever.
Inventory Management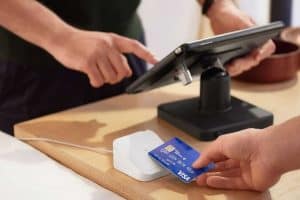 Make inventory management easier and gain insights into your logistical trends. Features for this integration include:
Reporting
View inventory levels by category, location, or in general.
Monitor and report on costs, averages, and stock levels.
Product history shows when items are received and sold.
Ordering and Receiving
Set low-level warnings so you know when to reorder.
Maintain a database of suppliers and customers.
Create purchase orders and email directly to vendors.
Update item quantities when orders are received.
Item Control
Scan in barcodes to add new items.
Import current inventory with a .csv file.
Add notes, URLs, and photos to product descriptions.
Group items into categories to optimize stock control.
Set sales units for items sold in bundles or by weight.
Manage Locations and Users
Users in different locations can log in.
Assign appropriate access levels to different users.
Transfer stock between locations.
Manage multiple businesses simultaneously.
Access the program from anywhere through the web interface.
Accounting Software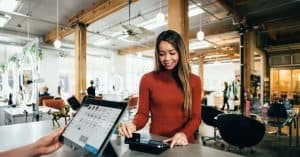 Copper POS uses Express Accounts professional business software to report and document business cash flow including payments, sales, receipts, and purchases. It helps to facilitate the accounting processes and easily maintain thousands of transactions. Here are a few of the different features offered through the integration:
Sales and Accounts Receivable
AR and reports update as invoices are paid.
Tracks sales and accounts receivable.
Generate professional sales orders, quotes, and invoices.
Automatically record recurring orders and invoices.
Financial Analysis and Reports
Income Statement (Profit & Loss) shows how your business has performed.
Easily generate over 20 essential reports at any time.
Reports help prepare your tax returns quickly.
Balance sheet to show your current assets and liabilities.
Analyze sales by salesperson, customer, or item.
Accounts Payable
Create and print checks.
Generate purchase orders.
Manage accounts payable and pay bills.
Track outgoing payment and purchasing transactions.
Copper POS Customer Service and Support
Copper POS offers a variety of resources for customer support. They have a robust Help Center that has a list of resources. Additionally, they offer video tutorials that include:
You can find the entire support page here.
The Final Say
Copper POS is a simpler point of sale system that offers a variety of payment options. This means flexibility in how you use the system. If you don't want to buy the license outright, you can subscribe for a very low fee.
If you are running a small business, this may be the solution that works best. However, any company can benefit from a robust virtual tool like Copper POS.
The following two tabs change content below.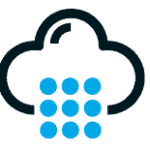 The staff at POSQuote.com is composed of industry professionals, experts, and current business owners. Through extensive research, we compile buyer's guides and review the best POS systems in the industry.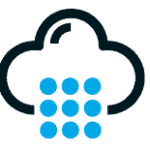 Latest posts by POS Quote Team (see all)
Reader Interactions