Specialty and entertainment businesses need a POS system that works for them, not against them. CenterEdge POS was created to fill your company's niche, whether you run an aquarium, amusement park, theatre, museum, or other entertainment venue. With distinctive features, like the ability to sell tickets and seasonal guest passes, CenterEdge POS has edged out the competition.
For Versatile Employees
On top of that, the gift shops run by these organizations can use CenterEdge POS as well, making it easy for employees to be versatile and go from working in the gift shop to selling tickets at the entrance or from a sales booth without needing any additional training.
Organizations that Use CenterEdge POS
Examples of organizations that use the CenterEdge POS system include zoos, arcades, amusement parks, trampoline parks, aquariums, waterparks, museums, and even family entertainment centers.
The Daytona Lagoon Waterpark and National Museum of Crime and Punishment are two prime examples of locations that use this system. The program meets the varied needs of these businesses thanks to its versatility and a wide variety of features.
Numerous Support Options
With plenty of available support options, ranging from support tickets to email and phone assistance, it's easy to see why CenterEdge POS is so popular with organizations that have specialized POS needs.
CenterEdge POS Alternatives
POS System

Software Subscription Fees

Compatible Platform

Center Edge POS

$5,000 one-time fee

Windows

Aloha POS

Quote-Based

Cloud, Windows, iOS

Toast POS

Starting from $79.99/month
per terminal

Cloud, Windows, iOS

Auromine POS

$10.00 per user per month

Android, SaaS
CenterEdge POS Benefits
Handles ticket sales and even restaurant orders
Special barcode scanning options to track ticket usage
Run debit and credit cards without needing an external device
Special PIN system login
Conducts gift shop inventory management
Possible Downsides
The only supported third-party programs are QuickBooks and Excel.
CenterEdge POS Pricing
CenterEdge Software, a North Carolina-based company, produces and manages the CenterEdge POS system. The company found a niche, amusement parks and large nonprofit organizations in the entertainment industry and developed a product that suits those companies many needs. The seamless system is designed for easy use and simple purchase processing.
Setup and Fees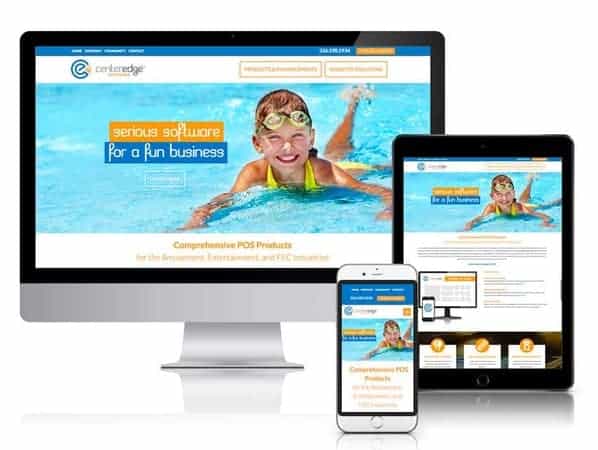 Although there are some monthly or annual fees associated with running a CenterEdge POS system, basic setup runs at a flat rate of $5,000 per terminal, according to a trustworthy source. In order to find out exactly what you'll need to pay based on your business' specific needs, you'll need to contact one of their sales associates.
With that said, many of their features come built into the software at the monthly operating price. Reports and analysis, as well as things like turnstile management, are included.
Contacting Support
As far as support is concerned, CenterEdge has many contact options that come built into their monthly or annual quotes. Their live support is available by phone or email, and there are online support tickets and training options. These options ensure that you have all the help that you need in order to effectively set up and run your CenterEdge POS system.
Seamless Transferability
Since the system offers a wide variety of options, all inside the main POS, workers can seamlessly move from one terminal to another in order to work within multiple departments. This makes training simpler and easier for the company.
CenterEdge Hardware and Operating Requirements
CenterEdge POS consists of several peripheral devices that resemble tablets. Each is connected to a centralized system that tracks everything from items in a gift shop to timed ticket sales in order to stagger the number of people in attendance at certain shows.
External Payment Processing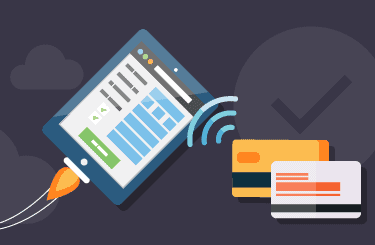 In addition to tracking all these things, the POS works with an external payment processing device that allows customers to swipe cards, as well as use a traditional cash register for those who wish to pay with standard currency.
Compatible Devices
This POS system is designed to work with many compatible devices, including those that run on iOS, Android, and Linux. Windows and MAC-based systems are also supported, as are web-based programs. The only option that is not available is Windows mobile.
Ease of Use
One of the most appealing features of the CenterEdge POS system program is its ease of use. The touchscreens contain a number of options, allowing operators to choose the correct times or items and then tally up the price. Everything from gift cards to standard or timed tickets can be sold, and the interface is adaptable for gift shops and in-park restaurants.
CenterEdge Key Features
CenterEdge has strategically explored all the specific needs of amusement parks and related businesses in order to find the best ways to assist them with their POS needs. As a result, they've developed a program that includes these key features.
Email Marketing Solutions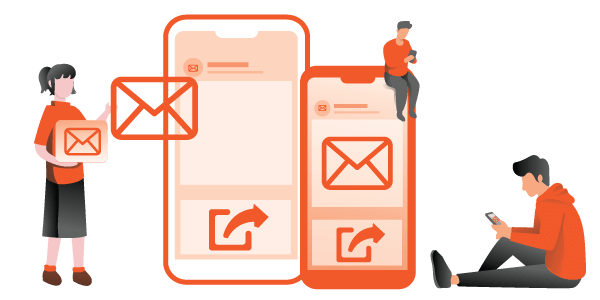 Museums, zoos, and aquariums, along with other companies send out frequent emails to interested parties on things like upcoming events and specials. CenterEdge POS has a special feature for this purpose that also connects to QuickBooks, making it easy to sell tickets and goods through a link provided in an email.
Password or Biometric Access
The best way to track who is using the system is by installing either password or biometric access. CenterEdge POS supports both these options, allowing companies to see who is making the sales and controlling which parts of the platform they can access.
Track Inventory and Sales All at Once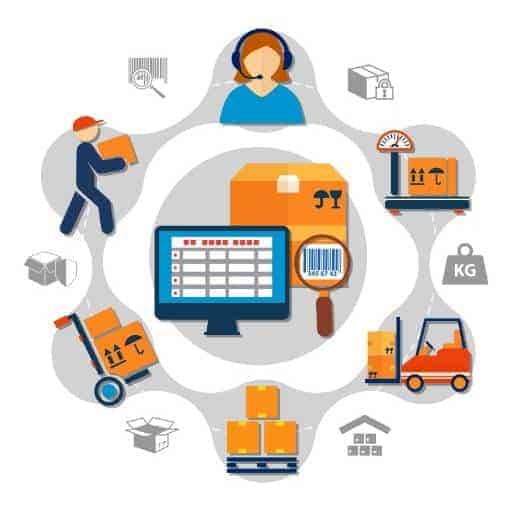 Companies with unique needs require a POS program that can handle many different options, such as tracking gift shop inventory and general ticket sales at the same time. This POS system can do both of those with ease.
Capacity Managing
Sometimes zoos and aquariums need to ensure that they aren't overwhelmed with too many guests at the same time. This capacity managing is usually done via timed ticket sales, which is yet another feature of CenterEdge POS.
Quick POS Transactions
When plenty of people want to buy tickets or passes at the same time, you need a system that runs quickly. The swift POS system of CenterEdge POS reduces wait times, which, in turn, increases customer satisfaction.
Training and Support
There are plenty of training and support options that come along with the purchase or lease of a CenterEdge POS system. The company makes sure that every client can use every feature properly in order to get the most out of the system.
CenterEdge POS Capabilities
Not only does the CenterEdge POS include several key features, but it also has plenty of complex capabilities as well, many of which are used by amusement parks and zoos on a regular basis.
Gift Card Management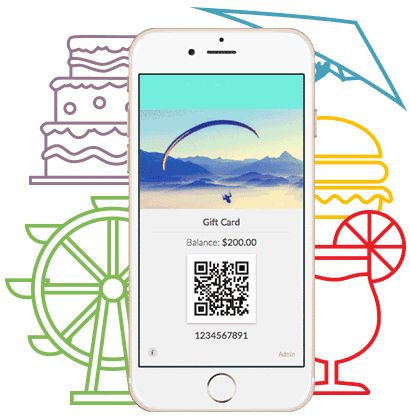 Customers want to buy gift cards. This process involves not only purchasing the cards but tracking how much is on them so they can be used appropriately. A bar code system for gift cards is just one capability of CenterEdge POS.
Return Features
Sometimes people want to return items purchased in a gift shop or get their money back for refundable tickets. This POS system easily handles both types of returns.
Barcode Scanning
The easiest way to track everything from gift shop sales to ticket redemptions is by allowing barcode scanning. CenterEdge POS can track many different types of barcodes.
Create Customer Accounts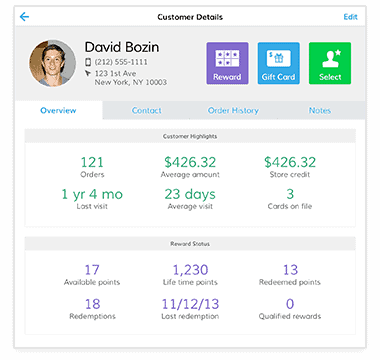 Customers who want to save their information in order to use it next time, such as when they purchase tickets online, can create a customer account using the integrated software.
Memberships and Passes
The majority of the businesses using the CenterEdge system sell memberships and issue passes to their customers. Tracking these sales, as well as alerting customers when their memberships or passes are up for renewal, is one thing that CenterEdge does well.
POS Reporting and Analytics
Not only can CenterEdge POS handle things on the sales end, but the program allows for managerial functions like reporting and analytics.
Create Custom Reports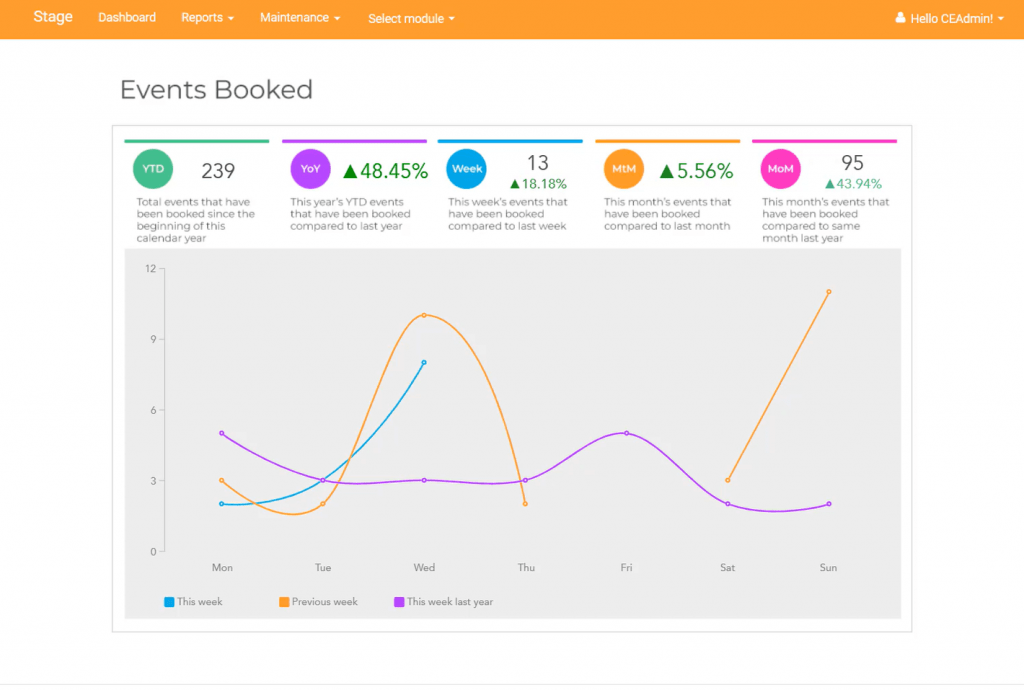 Various managers need different reports in order to examine every aspect of the business. With the custom reports feature, CenterEdge POS users can pull up the data that they need every time, without having to worry about any extra information.
Transfer Reports into Excel or QuickBooks
Reports created using the POS software can be downloaded into Excel or QuickBooks, allowing management to handle everything from inventory management to sales tracking.
Our Final Verdict
CenterEdge Software purposely created a POS system with amusement parks and entertainment centers in mind. The unique features, such as allowing companies to sell seasonal or year-round passes and memberships are indicative of the care that they put into developing this system. The CenterEdge Software company, based in North Carolina, has been in business for many years. Their main goal is to sell a multi-use POS system that not only meet their customers' unique needs but also do so reliably and effectively.
The following two tabs change content below.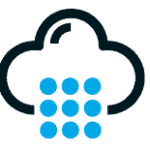 POS Quote Team
The staff at POSQuote.com is composed of industry professionals, experts, and current business owners. Through extensive research, we compile buyer's guides and review the best POS systems in the industry.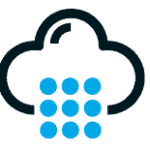 Latest posts by POS Quote Team (see all)
Reader Interactions