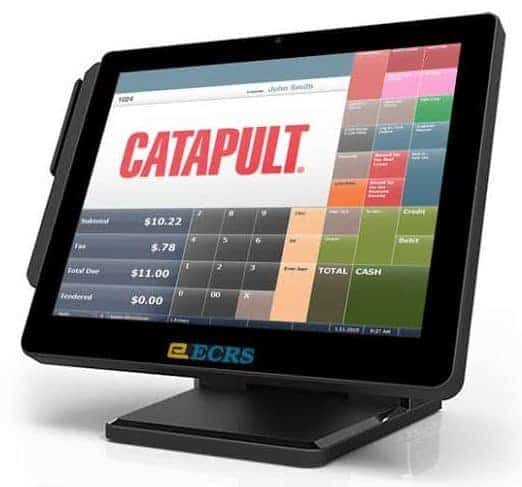 The right POS can make or break a retail business, no matter what it's selling. Nowhere is this truer than supermarkets and grocery stores, where margins are already razor-thin to begin with.
For these retail establishments, a powerful POS solution could very well be worth a substantial investment of resources for the gains in efficiency over time.
CATAPULT POS has positioned itself as a POS especially well-suited to a particular grouping of stores. These include supermarkets, natural food stores, food coops, specialty foods, micro markets, liquor stores, convenience stores, and pharmacies.
This may seem like a strange grouping of store types, but not when you consider that many grocery stores have pharmacies in them, and many also sell beer and wine.
Who's Catapult POS?

CATAPULT POS was created by ECRS, a company that dates back to 1989. The company name is an acronym that stands for Electronic Cash Register Software.
It was founded by Pete Catoe, whose vision for creating commonsense, innovative retail automation solutions came to fruition with creation of CATAPULT POS.
It's worth noting that ECRS and its CATAPULT POS have been ranked #1 in the grocery category on the RIS (Retail Information Systems) Leaderboard every year since 2014.
It emphasizes the comprehensive nature of CATAPULT in combining a full set of more than 50 features and modules to cover all front store and back office needs.
Catapult POS Benefits
While only a handful of user reviews could be found online, they are all extremely positive in their treatment of CATAPULT POS.
What these users appreciate most is the comprehensive nature of the solution.
It is described as very robust, including at the enterprise level for businesses with multiple locations.
What CATAPULT POS offers is a single platform to handle every aspect of running a complex retail establishment such as a grocery store. The opportunity to maximize operational efficiency with this kind of solution offers a substantial competitive advantage.
Highlights in user reviews include wide-ranging, powerful real-time reporting capabilities, loyalty and member management, the high quality of hardware and support, and access to the SQL database for custom reporting.
Potential Catapult POS Drawbacks
There are few downsides mentioned in user reviews. The software is very comprehensive, which means configuration is complex. It takes a substantial amount of time to learn how to use and customize the solution.
One user did mention the lack of an app to access reporting from a mobile device, but the website indicates remote access for back-office management is possible through a VPN.
CATAPULT POS Pricing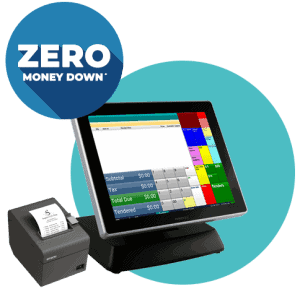 Pricing information for CATAPULT POS is not described anywhere on the company website. It does mention that its POS equipment can be leased upon approval of an application.
Businesses interested in CATAPULT POS should contact the company directly to find out about pricing details.
CATAPULT POS Requirements
The CATAPULT POS solution is a Windows-based application. It is not cloud-based and operates as an on-site installation.
A full range of state-of-the-art hardware is available, including the following:
Four different styles of self-checkout stations.
The RAPTOR accelerated checkout station that performs automatic 360-degree scanning of products on the conveyer belt.
Various scales and scanners that connect to the POS
Mobile POS terminal.
Payment terminals.
Receipt printers.
Biometric checkout.
CIDS – customer information display systems.
Price checker devices.
Two different servers for hosting data.
Label printers.
Handheld terminals.
Cash counting devices.
ECRS can also be configured to work with a wide array of existing POS devices and peripherals a business may already be using.
CATAPULT POS Features and Capabilities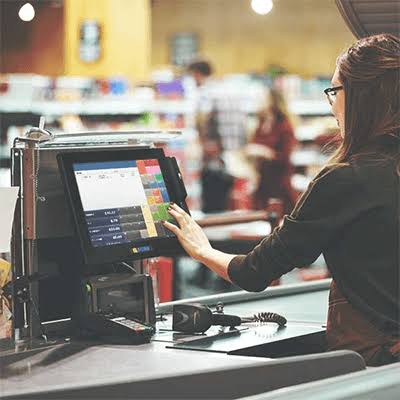 Given the comprehensive nature of CATAPULT POS, the following is a high-level overview of its main feature categories:
Point of Sale
With CATAPULT, stores can have a variety of terminal types.
These include traditional POS, autonomous self-checkout, mobile POS, RAPTOR accelerated checkout,
eCommerce with WebCart Click-and-Collect 2.0, or any combination of them as desired.
There is even a biometric pay-by-touch option available.
Payments and Security
CATAPULT has what it calls a "direct processing tunnel" to major processors. The system's integrated payment processing features both point-to-point encryption and EMV functionality.
The contactless reader is NFC-capable and can deal with all major eWallets. The magnetic stripe is PCI PTS compliant.
Inventory and Supply Chain
Stores can have bi-direction communication through CATAPULT with suppliers, along with automated ordering and streamlined purchase orders through the POS.
The POS also has built-in intelligent algorithms to forecast product stocking needs based on actual customer demand.
Reporting and Analytics
Better business decision-making comes with the right reporting and analytics, which CATAPULT POS has in spades. There are 300+ standard reports, all of which can be filtered along multiple data dimensions. Reporting capability also includes robust data visualization.
Back Office Management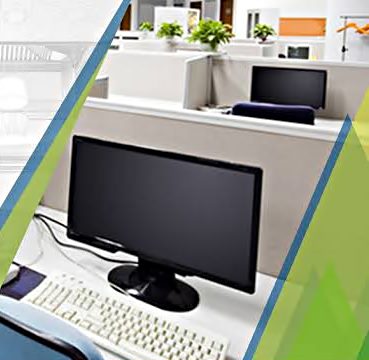 CATATPULT POS includes a powerful module called Web Office for all back office management needs, and it can be accessed from any device, anywhere with a VPN (virtual private network).
Loyalty and Marketing
No third-party integrations are needed with the extensive loyalty and marketing options built right into CATAPULT POS. It includes accessing customer data, managing marketing campaigns, self-hosted gift card programs, and loyalty programming through the LoyaltyBot add-on.
Click-and-Collect 2.0
Click-and-Collect 2.0 WebCart is the module of CATAPULT that can handle digital sales for eCommerce where customers place their orders online, the order is "picked" at the store and available for pickup. BasketHub is the mobile app counterpart customers can use.
Enterprise Management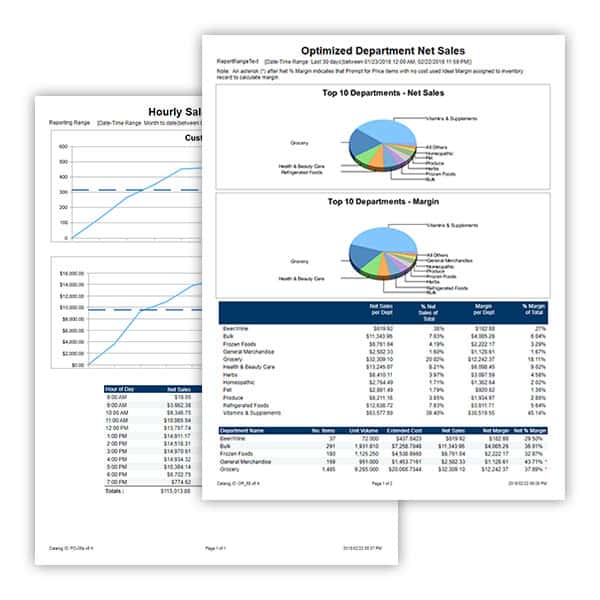 The enterprise management features of CATAPULT POS allows managers and executives to centrally execute tasks across all store locations. Real-time bidirectional data synchronization means decision-makers have all the enterprise data they need at all times.
The Multi-store Demand Fulfillment (MDF) capability optimizes inventory across all locations based on actual customer demand.
Customer Service and Technical Support
A whole team of professionals works on implementation and onboarding to ensure a smooth transition to CATAPULT POS. The team includes project management specialists, data integrity experts, and an implementation crew.
After the system is up and running, the company provides ongoing support that is both in-house and 100% US-based. Emergency 24/7 support is also available. Local and regional classroom training is available through CATAPULT University. There is also CAT-U, an online training and certification program.
Other support options include MyECRS, which is an online technical support portal with software updates, training videos, product documentation, system alerts, and support ticket tracking.
Users who want to make the most of CATAPULT POS have two additional options for higher-level training, including ECRS Smart Launch and Success Navigator. Pricing for these programs is not described on the company website.
The few user reviews found online all mention the high quality of support the company provides to its customers.
Ready to Use Catapult POS IN Your Business?
For supermarket and grocery store businesses, CATAPULT POS offers what appears to be a very well-liked solution. It integrates all the functionalities and capabilities needed for both front store and back office operations.
The sheer number of features (more than 50) is impressive, as is the robust reporting and analytics capabilities of the platform.
The quality and comprehensiveness of this award-winning solution, it's truly state-of-the-art hardware, and the robust support options probably all add up to steep price, but users seem to find it well worth the expense.
Reader Interactions