When a company is set to scale, you need a point of sale solution that offers something to benefit a larger business model. Brightpearl POS has positioned itself for bigger businesses and those seeking to grow. The platform is a custom retail operations platform for wholesalers, merchants, and brands. Here is a quick review of the Brightpearl solution.
Brightpearl POS System Review  – Company Overview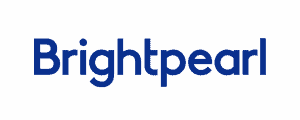 Brightpearl is proud of the environment they have cultivated. People are at the core of the company which practices diversity and inclusion. The "Pearl" in Brightpearl stands for the brand's values, which are:
People first
Expert
Accountable
Roll with the punches
Lead with innovation
Brightpearl openly encourages feedback. Leaders are always accessible and approachable to achieve shared success at all levels.
Brightpearl POS Benefits
There are many benefits to the Brightpearl POS system. This includes:
Endless aisle fulfillment for items not currently in stock.
In-depth payments reporting to outline all cash movements.
Online and offline capabilities for real-time recording.
Flexible payment options with quick customer returns.
User-level permissions for different levels of staffing.
Brightpearl POS Pricing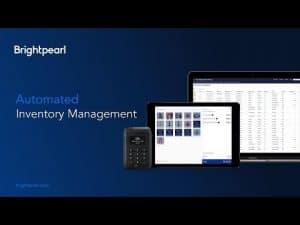 Brightpearl POS does not list the pricing on their site and generally requested you schedule a free, personalized demo. Pricing is flexible and scales with your business. The system is for merchants trading $1 million or above, or those that expect to in the next 12 months. This is why they prefer to offer custom quotes.
There are two main packages for Brightpearl:
Brightpearl Order Management Solution
This is the product that works for up to 1500 orders per month. It's applicable for 5 sales channels and is available for up to 5 users. This package comes with the following services:
Unlimited technical support
Fixed cost implementation
16 hours of day phone support
24×7 email support
Full online documentation
You also receive full access to online support forums with this package. However, there are limited POS features in this line.
Brightpearl
The main Brightpearl POS product is intended for unlimited sales channels and users. In addition to everything offered by the Order Management solution, the main POS product also comes with these services:
Custom training plan
Periodic health check reports
Dedicated customer success manager
Utilization reviews
Success planning
The point of sale solution also includes a variety of features specific to a POS platform which are reviewed in-depth below.
System Requirements
The Brightpearl POS app can be run on any iPad that supports iOS11 or above. Here is a complete list of compatible devices. In terms of printers, the system will operate with the following:
Star mPOP
Star TSP654IIBI
Star TSP143IIIBI
The brand currently only supports Bluetooth connected printers but no USB lightning cable versions of the models above.
The Brightpearl product will work with a variety of cash drawers since they connect to the back of the printer. They recommend the Tysso PCD-428P.
In terms of barcode scanners, Brightpearl works with the SocketScan S740 Universal Barcode Scanner. You will need to configure the scanner into the iOS application mode. Instructions can be found through the Hardware Settings on the iPad app.
Features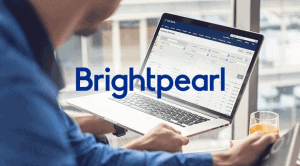 The Brightpearl POS system integrates seamlessly with the rest of your retail business. It's incredibly intuitive and easy to use. There is a multitude of features offered by the brand, which involve:
User-level Permissions
Have greater privacy by selecting the level of permission for each staff member. This means, for managers, the ability to perform overrides or discounts and end of day duties. For employees, this pertains to taking orders and giving refunds.
The system also allows a business to set a maximum order discount level for every employee. This protects the company against malpractice or discounting errors.
Real-time Synchronization of Data
The Brightpearl POS solution enables a business to synch all data in real-time. This includes information entered for:
Inventory
Sales
Customer details
Payments
The company updates at all times to provide easy and fast accessibility for all units and functions across a business.
Pause Transactions
Sometimes people forget their wallet in the car. You may need to start serving a second customer during a primary transaction. The Brightpearl POS system allows you to park transactions to keep the line moving. Place an order on hold that can later be retrieved by the current cashier. You can even add a note for the back office.
Offline Functionality
To ensure a company has access to the latest information like up-to-date inventory, you need to be online so the related features can the Brightpearl office in real-time. Even when you are offline, cashiers and products are held locally in your iPad POS system. That means, if the store connection goes down or you're on location with no wi-fi, customers can still be served.
Flexible Payment Options
It's easy to set up which payment methods you want your business to use. Card payment reconciliation issues are reduced by using iZettle, Adyen, and PayPal Here. Customer returns can quickly be processed using store credit for future purchases.
Customer Data Collection
Before a transaction is completed, Brightpearl gives you the option to add a new or existing customer against the sale. Not only does this help to build a database, it enables you to email a receipt to one or more recipients. There is also the option to undo a cash payment that was mistakenly processed.
Cash Management and Payments Reporting
Enter your cash float, take cash out of the till, or add cash in. Use the "Payments Reporting" feature to oversee all cash movements during the trading day as well as the sum for all sales and refunds that were processed. This will also give insight into the total expected value of each payment method that is used for reconciliation within the day.
Advanced Fulfillment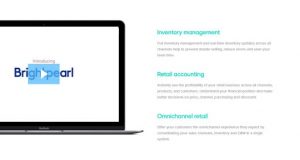 If you have items not currently in stock, a business can still take orders for them. These products can be fulfilled from external warehouses to a specific location. A store can also mark items to be back-ordered using Advanced Fulfillment.
Once this option is activated within a store, users can decide how each basket row is fulfilled. It can be filled immediately from that store or even back-ordered.
Loyalty Programs
A business can encourage customers to come back by rewarding them with offers and incentives for repeat purchases. Enroll people in loyalty programs where they can earn and redeem points to pay for purchases. This type of feature is what truly buffers customer retention.
Products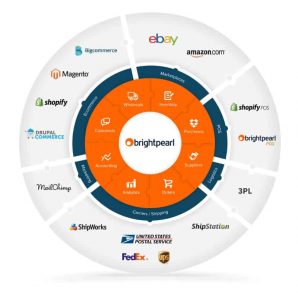 Brightpearl offers a variety of platforms that can integrate seamlessly with your point of sale system. A business has the option to add things like sales order and inventory management, shipping/fulfillment, reporting and business intelligence, and more features like:
Demand planning
Customer relationship management
Workflow automation
Retail accounting
Warehouse management
Integrations
A company can browse and discover high-performance, pre-built integrations, and connectors to 3rd party apps and services. Brightpearl is fully integrated with a top retail technology ecosystem that supports business growth.
Integrations offer a business scale and reliability. The product comes with a flexible integration architecture for high-transaction volumes. It has an open API with deep access and support to provide flexibility with your integrations.
Every day new integrations are added and if you need something you don't see, simply contact customer service.
Brightpearl POS Customer Service and Support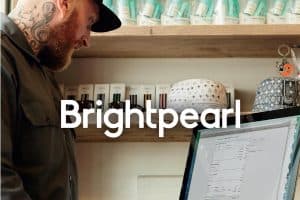 Brightpearl offers a robust customer service and resource center to assist a business with all their POS needs. You can visit the support center and submit a ticket at any time. Just sign into the helpdesk.
Start learning with interactive recording training sessions designed to give you all the data needed to learn the system at your own pace.
Phone support is available to all customers Monday-Friday:
GMT/BST: 9:00 a.m. – 12:00 a.m.
EST: 4 a.m. – 7 p.m.
They also have lines in Canada and the UK and an active Twitter feed where customers can submit active inquiries. Additionally, Brightpearl freely offers the Service Level Agreement (SLA) on the support page.
The Final Say
Brightpearl is a system built for larger companies or those looking to scale within the next year. This is why most of their offerings are through custom quotes and they take the time to create personalized demos.
However, even a small business should take the opportunity to explore this product. Brightpearl is one of the best systems on the market for solidifying a plan to scale and following through with the process.
The following two tabs change content below.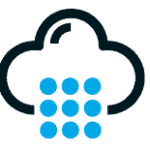 The staff at POSQuote.com is composed of industry professionals, experts, and current business owners. Through extensive research, we compile buyer's guides and review the best POS systems in the industry.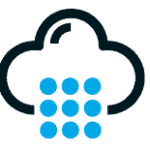 Latest posts by POS Quote Team (see all)
Reader Interactions