Arrow is one of the leading pizzeria point of sale (POS) and marketing solutions in the hospitality and restaurant industry. The system allows you to view the entire business as a complete ecosystem of moving functions and parts that must work together.
As such, it is designed to unify such business operations as labor, personnel, data, and Analytics, management, marketing, and customer experience. The pizza restaurant industry has experienced significant growth in the past five years and is expected to experience annual growth of 2.9% this year.
This implies that you still have a chance to optimize profitability and grow your pizzeria, provided you apply the right POS system. With Arrow POS, you will be able to fire orders directly to the kitchen, fast track order processing, manage deliveries and get solid reports on the various business processes.
Throughout this Arrow POS+POM review, you will learn what makes the system stand out from other pizza POS systems.
Arrow POS System Alternatives
| POS System | Subscription Cost | Best Feature |
| --- | --- | --- |
| Arrow POS | Quote-based | Advanced marketing tool suite |
| Toast | Starting from $100/month | Simplified Inventory |
| TouchBistro | Starting from $69/month | Tableside Ordering |
| Revel | Starting from $119/month | Custom Menu Building |
Arrow POS System Benefits
Allows for fast order entry with intuitive checks
Allows for dynamic discounting, thus preventing over-couponing
Makes it possible for you to split checks for group orders
Supports kitchen display systems.
Features an integrated time clock
Makes it possible for you to accept phone orders
Features UI integrated caller ID capabilities
Allows for multiple names, and numbers for every customer record
Capable of splitting payment types and delivery charges while on phone
Also, this POS system features driver tracking and performance reporting tools. Arrow POS makes it possible for you to guide and control your delivery drivers.
Other features include integrated mapping for each delivery and texting map links to drivers from the POS system. It also allows you to text the delivery drivers directly from the driver dispatch.
Furthermore, the system supports EMV Chip payments and PCI PA-DSS validated payment applications. Finally, it is capable of maintaining separate Food and Bar menus.
Arrow POS Pricing
The Arrow POS software is offered alongside the renowned point of marketing (POM) solution by the provider.
However, the provider does not display any pricing information on its official website. Instead, you are required to contact them directly to get an accurate quote based on your specific needs.
Arrow POS System Key Features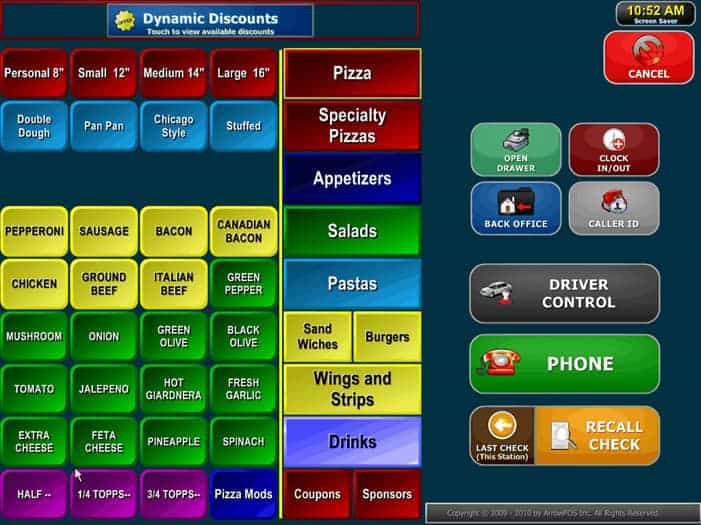 The Arrow POS and POM solution is the leader in an exciting new frontier of restaurant automation. The provider happens to be the very first developer of technology advancements as an incredible opportunity to create a brand new concept, and Point-of-Marketing (POM).
The platform will equip you with an array of capabilities, including Owner/Manager Controls, Table Service, Bar Functions, Powerful Reporting Functions, Future Proof Payments, Phone Orders, Delivery and Quick Service Tools.
Other things you will come to like about the Arrow POS system include:
Delivery Management
The Arrow Pizza POS system offers independent pizza restaurants the ability to leverage the same advanced technology at an affordable price. It comes in the form of a modern, sleek and intuitive design that addresses specific restaurant delivery challenges.
Some of the delivery capabilities that make the system stand out include: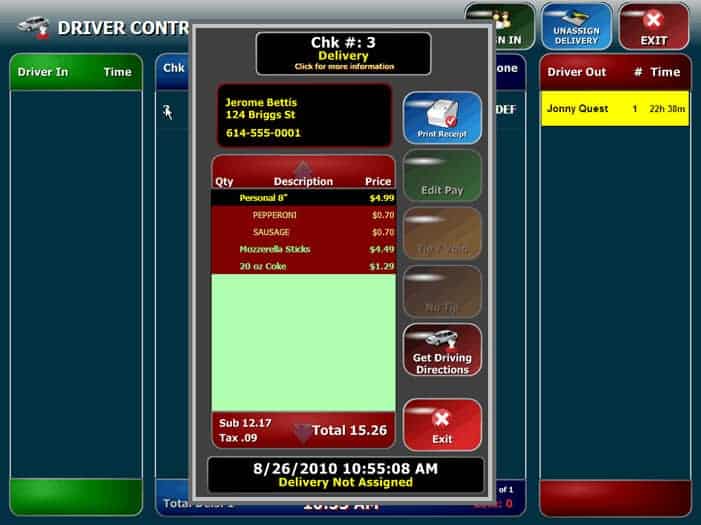 Arrow offers one of the most sophisticated pizza delivery software solutions in the hospitality industry. This platform will offer you complete accountability and many ways to pay drivers, including Google-calculated mileage reimbursement and automatic tip credit wage while on the road.
You will also get optimal security and control over drops, runs, and who gets to take what delivery when. With this solution, you will also be able to keep track of expected coupons as well as compare performance with the extensive driver reports generated by the system.
You will also like the driver mobile app that comes with the software. This is designed to keep your delivery drivers informed. It will also help you track their location and will let you know exactly when that delivery is made.
The POS system integrates seamlessly with other Arrow Apps that are designed to make it easier for you to run the establishment. For instance, it integrates with the online and mobile ordering platforms to help boost sales.
Additionally, you can also integrate your Pizza POS system with Loyalty Marketing programs and payment processing by the provider. You will also get reporting that has been tailored to address your pizzeria and delivery requirements.
Food Service Management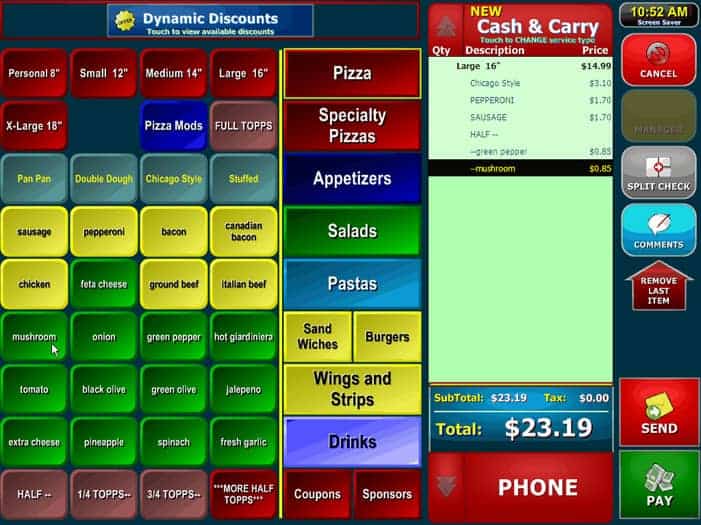 Arrow POS technology makes food service management far more manageable. In this regard, the solution is meant to offer great experiences to employees, guests, managers, and business owners alike.
With this solution, you can provide self-order and self-pay seamlessly. Staff is freed to focus on hospitality and fulfillment. And just like that, your cafe and micro-mart are set to warmly – and accurately – serve the most people in the least amount of time.
Arrow Self-order technology makes it easy. Eliminate the bottleneck with Kiosk capabilities that enables self-order and self-checkout. Arrow Mobile Ordering, on the other hand, may be used to order, pay and get alerts when food is ready from anywhere. Such solutions have been helping restaurants avoid lines.
Pizzeria-Specific Capabilities
The Arrow Pizza POS software features a one-touch toggle for quick modifications on pizza orders. The software is also capable of applying automatic discounts for error-proof BOGOs. Additionally, it features integrated mapping and displays an on-screen map for delivery assignments.
Other intruding capabilities of the Arrow Pizza POS solution include:
Support for Phone Orders
This capability is designed to address populate near your location. To help you accept phone orders, the system uses a third-party integration but will charge you nothing for the same. This means that you simply won't have a database to update or maintain.
By automating the address filling process, the system speeds up the delivery process, prevents errors, and gets orders out faster, and more efficiently.
Routing Tools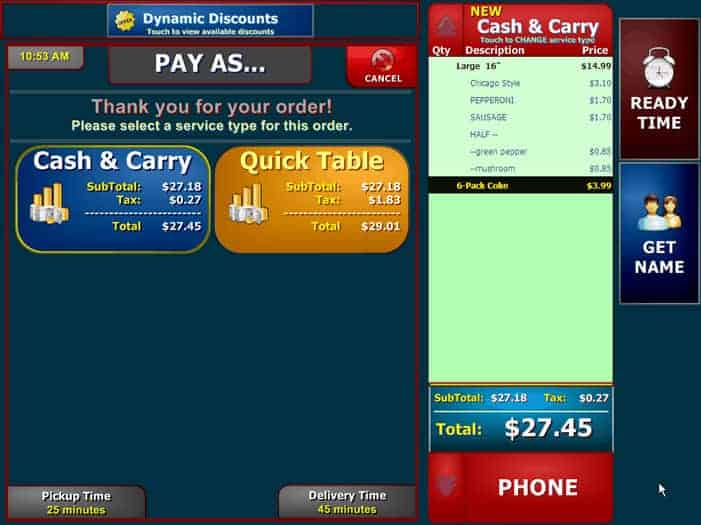 Arrow restaurant POS system features innovative delivery capabilities. It features integrated Google Maps that uses current, live map data. The system also has a one-touch toggle, allowing you to make quick modifications as well as complete orders faster.
You will also like its suggestive up selling points as well as the automatic BOGO discounts and combo detection to improve customer satisfaction and prevent re-ringing.
With such a platform, you will be able to assign multiple orders to a delivery driver using the on-screen map to visually see the stops closest together
Toppings & One Touch Toggle
The system includes the ability to add toppings. In this regard, the system will color code the included toppings in your restaurant menu.
Our Final Verdict
The Arrow POS system offers some of the best online ordering, world-class customer support, promotional gift cards, and Arrow Rewards capabilities. These, coupled with the exceptional features discussed above, make it one of the best solutions for pizzerias and restaurants.
As if this is not enough, the provider will offer you a free demo, that includes a walk through the Arrow POS+POM solution. What are you waiting for? Contact the provider to get an Arrow POS quote right away.
The following two tabs change content below.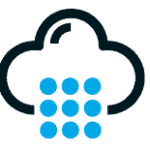 The staff at POSQuote.com is composed of industry professionals, experts, and current business owners. Through extensive research, we compile buyer's guides and review the best POS systems in the industry.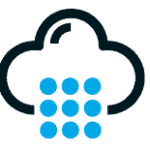 Latest posts by POS Quote Team (see all)
Reader Interactions