Restaurant industry sales are projected to reach $899 billion in 2020 with a 4% growth rate that mirrors general economic conditions. It is always an industry that will flourish, and a business needs the right tools to properly compete.
That is where a system like Aireus POS comes in. They cater to the specific needs of the foodservice niche and provide all the essential features necessary to reach success. Here is a brief overview of Aireus' offerings:
Aireus POS System Review  – Quick Overview

The Aireus brand specializes in custom, rapid feature development, design, and ideation. Their entire focus is on a creative approach to establishing a successful food service point of sale system. The motto falls around creating "art of the possible" and defining concepts tied to scope and feasibility.
The brand goal is to actively listen and understand your business needs. They seek team work together in open and honest relationships that get to the core of establishing value and purpose. The company assembles staff on a project-by-project basis to optimize testing, timeframes, and development. Ultimately, they are obsessed with meeting deadlines.
Aireus POS Benefits
Unique and custom menu modifiers to optimize upselling.
Robust cash management for day-to-day transactions and handling.
The ability to bust lines on basic customer traffic and commerce.
Tableside ordering to facilitate check averages for a faster turn time
Unique marketing and messaging that takes advantage of stored consumer data.
Aireus POS Pricing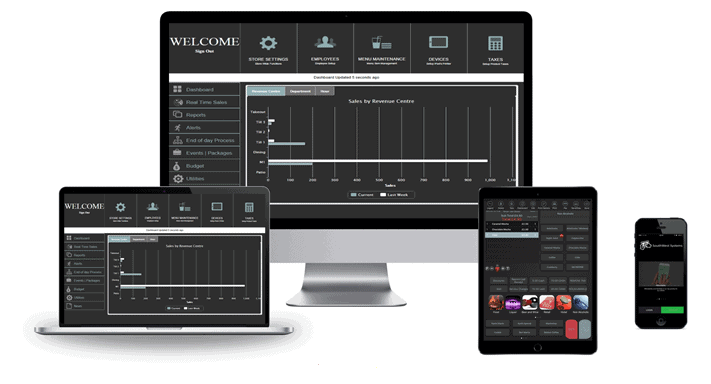 The Aireus restaurant software solution can be used as a single or multi-unit property and you can optimize the solution to scale a business with thousands of iPads spread across different properties.
Aireus pricing is not posted on their site. Online reviews list the starting price at $54.00/month with no free version as an option. However, there is a free trial you can use to explore the product.
When in doubt, always take the test drive. Even a smaller business can greatly benefit from a system that optimizes growth.
Hardware
When it comes to compatibility, Aireus is functional with a variety of products. Here are some hardware units to consider when utilizing the software platform:
Barcode Scanners

Whether it is fixed station or handheld, Aireus operates with Bluetooth barcode scanners. They provide a selection of components for all system requirements.
Epson Printers
Aireus is certified with Epson printers and will utilize modern connections like Ethernet and Bluetooth.
iPad Stands
Whether you need a desktop or wall mount, choose from a wide arrange of makes and models that offer a diversity of accessories and colors.
EMV Card Readers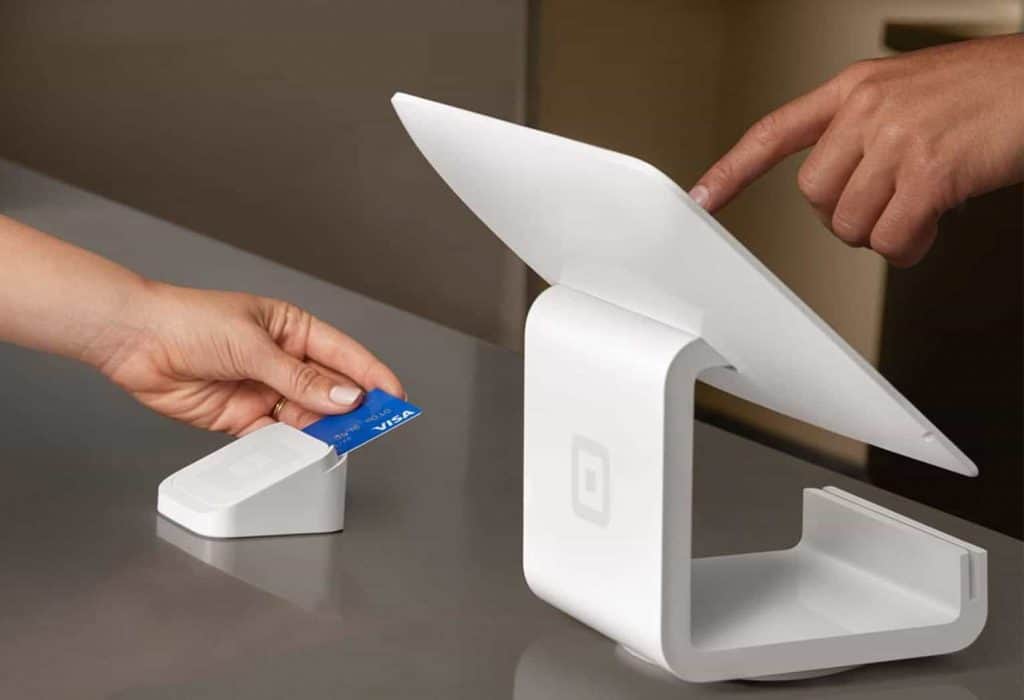 Whether you use Square or Ingenico, Aireus will provide customers with a variation of choices for EMV credit card devices.
Deli and Bakery Scales
If your business requires a method of weighing and printing barcode receipts for the cashier, then Aireus can provide the solutions that integrate best with the software.
Features
When it comes to restaurant management, there is a multitude of features involved with facilitating operations. Here are just a few:
Cash Management
In order to control your cash, you must consider the issue of theft. The best solution is a back office POS solution that will give a business tight coordination over controls and financial transactions made.
Cash management is an application module that is designed to manage day-to-day cash and tender media transactions. Track the cash flow from float to cash out. A business can also review tills and deposits with enterprise roll up totals.
Unified Modifiers
This is a feature that bends to any way you need it. Design numerous amounts of custom menu modifiers. Each item can have a unique modifier attached that gives waitstaff the flexibility to upsell on the spot.
The system offers minimum and maximum choices with unlimited linking to forced and elective selections. Choose from 5 innovative and unique methods, including:
Forced
Elective
Toppings
Manual
Reference
Team Effort
Take a team approach so customers always experience the most efficient service possible. Using the system, any server can help with a customer, at any time.
This includes visiting tables, tabs, maintaining checks, and general team-playing actions. Every task is shared across the enterprise. Take reads from combined metrics or individual performance, counter, or bar mode.
Tableside Ordering
There is no need for servers or do cartwheels across the front of the house to place an order. Tableside ordering means ultimate convenience. Get instant pairing recommendations that will help you upsell and transmit orders directly to the kitchen. A business can also accept payment at the table, conduct surveys, and give loyalty points to repeat customers.
Coursing
A coursing function can make all the difference in modern kitchen management. While an order is being placed, a specific menu item can be displayed on the ordering screen with the default coursing setting.
This will be configured in advance. At this point, the default can be switched by simply tapping the item and selecting a new course.
Toppings
Whether it is a pizza place or an ice cream shop, there is always a chance to customize modifier toppings. Staff can simply touch a menu button and then select the topping with size and preference. This type of flexibility and complex ordering can be controlled and organized to easily implement your restaurant.
Line Busting
Whether you are a quick-service or fast-casual operation, there is never any need to lose customers. Line busting is easiest with the Aireus POS system. Bust lines on customer traffic and busy periods while shortening unsightly gatherings and reducing the customer time-to-sell experience.
Streamlined Marketing
Leverage an iPad POS as more than just a means of ordering. Create unique messages and promote events while adding news and marketing packages without expensive add-ons. Waitstaff can simply use the iPad to capture efforts and a customer's email information to ease future marketing efforts.
Employee Incentives
Whether you seek to increase morale, average checks, or launch a loyalty program, employee incentives are critical to a company's success. Improving customer service converts waitstaff from a labor cost to a marketing tool. It motivates people and increases sever retention by improving the customer experience.
Production Items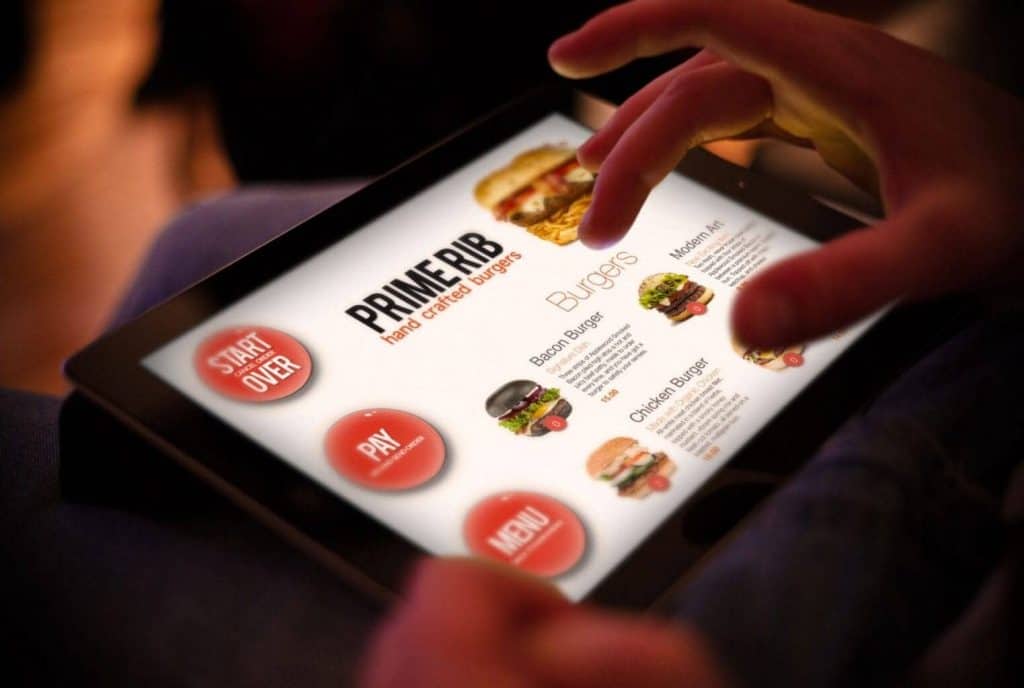 The idea is to design an unlimited amount of custom menu modifiers. The more you can prompt staff on the spot, the more likely you are to upsell. Not only does this add convenience for customers, it increases the performance of staff.
Have total flexibility to provide employees. with easy and intuitive selections when guests are ordering. From a minimum and maximum pool of choices, to forced and elective, there will always be a chance to add to the check. Other choices include toppings, manual, and line reference.
Revenue Center Management
Any business with an influx of cash can have a potential theft issue. The best prevention is a back of office POS system that allows tight controls over all transactions made. Cash management is the app module that is designed to manage daily operations and tender media transactions. A company can track the daily cash flow and review enterprise roll up reports.
Aireus POS Customer Service and Support
Aireus customer support is unique in that they actively track metrics of performance on a daily basis. They WANT to know they are doing a good job and genuinely care. The support team is made up of direct employees, engineers, design, and the customer experience department. They know the business inside and out and seek to share knowledge.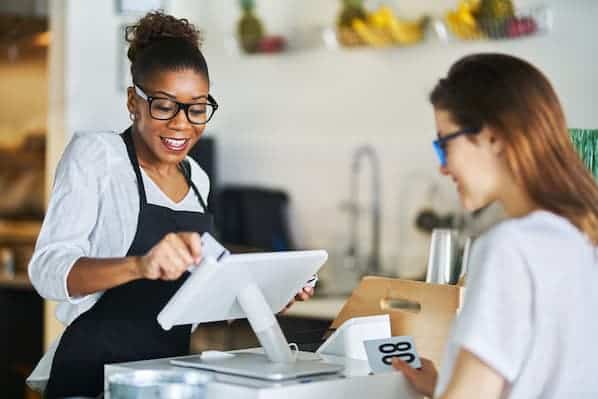 Resources offered by the Aireus brand include:
Support center
Phone support
Email support
Available 24/7
Customers can send a note and get help from the team on weekdays, during normal business hours. Some fun stats about their CS department include:
97% for first-call resolution time
5% for cloud uptime
94% for new feature request acceptance
8% iPad uptime
There is even after-hours phone support on Saturday and Sundays for 24 hours.
The Final Say
Aireus POS is designed for the foodservice space. They have a strong set of tools that any establishment can pick up from the ground running. When researching and actively looking for a POS system, a business should always seek something that meets industry needs. The more niche you can get the system to your business, the less likely the need to customize.
Aireus will offer an out-of-the-box solution that will not only help to drive revenue and increase employee performance, but it will improve the overall customer experience. This way, all parties are satisfied.
The following two tabs change content below.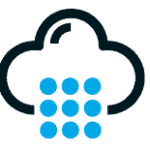 The staff at POSQuote.com is composed of industry professionals, experts, and current business owners. Through extensive research, we compile buyer's guides and review the best POS systems in the industry.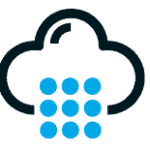 Latest posts by POS Quote Team (see all)
Reader Interactions