Resorts are often like small cities. Behind the skiing, golf, and pool-side entertainment is an army of staff making everything run.
With that kind of complexity, most business owners will need a POS solution that can juggle all those points of engagement and keep customers happy.
Any POS geared for resorts has a tall order to fill: take care of basic POS needs while fitting the expansive demands of a city's worth of staff and guests. From food to retail and property rental, the POS should take care of it all.
Here, we'll discuss some of the systems tailor-made for resorts. We'll talk about how well they take care of the needs of staff and guests, and what you should look for in a POS system as a resort manager or owner.
1. The Best Complete Ski Resort and Hotel Resort POS: ResortSuite
If you're running a major resort or hotel, then you'll probably want more from your POS than order-taking functionality. You'll want a way to link all the aspects of your hospitality so that you can seamlessly care for guests.
With that in mind, ResortSuite is hard to beat. This software platform is for the big boys. It markets itself as a comprehensive, yet modular, solution. If you offer a variety of amenities, then ResortSuite has probably thought of a way to help you manage them.
Here are some of the big-picture functions ResortSuite brings to the table: 
Full Software Integration
The best way to start is to note that ResortSuite advertises itself as a cross-resort solution. That is, it promotes a modular approach to POS support for different resort types, so you get what you want, without paying for what you don't need.
What does that look like to you, a resort owner? It means that they offer integrative modules for guest management, food management, property management, reservations, and so on. Depending on the package you get, you only include the modules you need. This keeps costs and complexity down.
eCommerce
eCommerce functionality is built into the platform as well. You allow customers to make reservations online right on your website. The GuestEX app is a mobile program that allows them to do the same from their mobile phone with a custom-built interface. Finally, ResortSuite OPS links your staff with customers, allowing for flexible engagement like curbside check-ins.
Single and Multilocation Solutions
Big hotels and resorts know where the big money is at—covering every single need a guest might have. ResortSuite offers a multi-vendor solution that connects the POS, the guest interface, reporting, and retail and food services.
Why is this special? Because as a resort grows, so does its slate of offerings. If your hotel provides food, equipment or sporting rental, and other amenities, then having a comprehensive software solution makes managing guests that much easier.
It also makes offering comprehensive services across your property more realistic. For example, you could provide wait and food service for guests at a ski lodge while they wait to hit the slopes… with them never having to enter a restaurant.
ResortSuite Limitations
ResortSuite doesn't hide what it is… while it is a modular service, it is definitely marketed for larger establishments. If you are a smaller hotel or resort, then this might be too much program for your business.
Alongside that, the software itself requires professional installation and hardware. This isn't plug and play, so expect to spend some time and money getting things up and running.
2. Best POS for Flexible Inventory, Food, and Retail: Bepoz 
Not all resorts are about skiing, golf, or health. Some are about accessible vacations and a comfortable experience. That means plenty of food, fun, and local flair in the form of gift shops.
When your resort relies on retail and food as much as hospitality services, you'll need a POS that can handle inventory and reporting like a big box store. Luckily, Bepoz POS fits that niche. With integrated inventory management for restaurants and retail shops, Bepoz can compliment a marketing strategy focused on these two establishments.
Consider the following about Bepoz:
Customer Loyalty and Promotions
Certain hotel and resort chains thrive on customer rewards and repeat business. With Bepoz, you can manage both directly through the POS. This means offering discounts for repeat visits, seasonal offers, or special event promotions.
Special event promotion is an important aspect of this POS. If your resort uses an attached restaurant or pub to attract customers, and that pub has events like live music or comedy, then Bepoz can help you manage it.
This also helps with bars and restaurants that use happy hours and food specials to draw hotel guests in for meals.
Specialized Inventory Management
Retail is also a huge part of many resorts' marketing strategies. With Bepoz, you get a great POS that handles retail-like sales in the same interface that manages guests and reservations.
If your resort needs integrated food or merchandise tracking, then Bepoz does this with built-in inventory management. It even includes functions for recipe-based inventory to help cut food costs.
Reporting
If your resort is the type that uses retail or food as a major selling point, then reporting and inventory is necessary. Bepoz takes this a step further by providing complete reporting for inventory across food, retail, and hospitality. Manage hotel room necessities, linens, cleaning supplies, food, and other goods in a single interface.
Bepoz Downsides
Bepoz was not built with hotels in mind but was adapted to fit that model. Resorts who need more complex property or service management may find Bepoz lacking. Those who lean heavily on retail and food, however, will find that it more than fits the bill.
3. Best POS for Fully-Functional Resort Management: InfoGenesis POS
Full-functionality doesn't have to mean that a POS covers every single possible aspect of your business. It can mean, as it does with InfoGenesis POS, that it can bring data, service, and flexible hardware compatibility together for a potent solution for your resort.
InfoGenesis, developed by Agilysys, claims to be such a platform. This POS advertises flexible deployment through mobile hardware that can revolutionize your operation. They do this with several additional bolt-on products and a technical approach to hospitality.
Here are some of the reasons your resort can get a boost from InfoGenesis POS:
Complete Operations Management
Agilysys advertises the following solutions on their website:
Property Management
Point of Sale Software
Payment Solutions
Analytics and Marketing
Inventory
Reservations
Activity Scheduling
This covers pretty much anything a resort might want to engage in, from food to golf course rental to ski slope reservations to analytics and inventory.
If you want a real solution that hits every potential aspect of your resort, then InfoGenesis might be just the tool.
Flexible Deployment for Mobile and Kiosks
The InfoGenesis POS integrates with all of the above-listed software solutions. Most importantly for many resorts, it integrates with Agilysys rGuest software (which handles guest reservations and check-in). While that may seem as "must" for most hotels, the rGuest platform has been developed for mobile and kiosk guest engagement.
With the flexibility of rGuest, you can integrate your POS with a remote guest management package that provides curbside check-in, kiosk touchscreen check-in, and self-check-in through mobile devices.
Easy Product Sales and Tracking
InfoGenesis also integrates with an inventory management system that includes advanced procurement features. Not only does this help decrease labor and food costs across your resort, but it eases ordering and product replacement. Let the system track out-of-stock items that include room amenities, food, spots equipment, and more.
Limitations of the InfoGenesis POS System
InfoGenesis, like ResortSuite, is a complex platform for complex businesses. However, it does offer a bit more flexibility.
Things You Need to Know Before Choosing a Resort POS System
Resorts encompass many different services, including hospitality, food, retail, property management and rental, and more.
That being said, a standalone POS is almost not up to the task of managing so many things. The best POS systems we found bring other software modules or add-ons to the party to support these aspects of a resort business
When on the market for a POS system for your resort, consider some of the following necessities:
Prepare for Different Purchases and Payment Options
When people come to your resort, they are likely coming for very different reasons. Some want to party, some want to relax, some want to eat food. In any case, you need to be prepared to allow these guests to sign up for any service they want and pay however they want.
Your POS platform should allow customers to make reservations online, buy food at a restaurant, and order room service within the same interface.
Focus on Integration
No single platform is going to cover everything that you need to cover. If it did, it would be incredibly bloated and complex, far beyond what's worthwhile.
With that in mind, look for a POS that focuses more on modularity and integration. A great resort POS will cover sales, marketing, reporting, hospitality, and more depending on your needs. Anything that you don't need should not be part of the system—bonus points if you can select the modules you need.
The Integration Should be Seamless
Since there are so many aspects to your resort, it stands to reason that you'll have POS points across several technologies and locations. We've already mentioned that your system should have integration. We now want to emphasize how these integrations should provide seamless interaction.
Seamless interaction is critical for guests and staff. A seamless POS means that staff can take orders (and care for guests) wherever they are. This also means that whenever a guest has a whim to hit the slopes or buy a drink at the pool, you're ready to make that happen.
Stay Flexible
In any case, make sure that the POS you choose is readily deployable where you need it. Registers are great, but also consider how mobile devices can improve your response time and engagement. Kiosks and distributed apps can also make guests' lives easier and give your resort a cool, modern feel.
Our Final Verdict
At their heart, resort POS systems are just the tip of the iceberg of a complete resort solution. At the top is the POS, taking sales. Underneath the waterline is all the tools that can link that interface to the complex realities of your business.
The software systems here, in one way or another, fit this model. They provide critical support for basic point of sale functionality backed by the kinds of functions that resort managers expect. Whether your business focuses on comprehensive offerings, retail and food, or a relaxing, care-free vacation, there is a platform here for you.
Don't overthink getting your POS, however. In this case, you'll want to consult with the experts to give you a bird's-eye view of your needs. With that kind of information, you can decide the software that is right for your business.
The following two tabs change content below.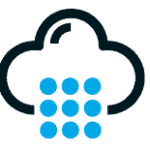 The staff at POSQuote.com is composed of industry professionals, experts, and current business owners. Through extensive research, we compile buyer's guides and review the best POS systems in the industry.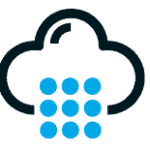 Latest posts by POS Quote Team (see all)