When it comes to modern business, the quicker we can get things done, the better. An efficient point of sale solution will have all the latest gear to keep the lines moving, the data safe, and the customers happy.
65% of companies with POS purchasing plans for 2020 intend to add new functionality, features, and hardware modules to their current setup. Most people are aware of the value of a POS system. Now, it's about adding equipment that makes sense.
This includes having an efficient magnetic strip reader for your customers that carry cards.
What is a Magnetic Stripe Reader?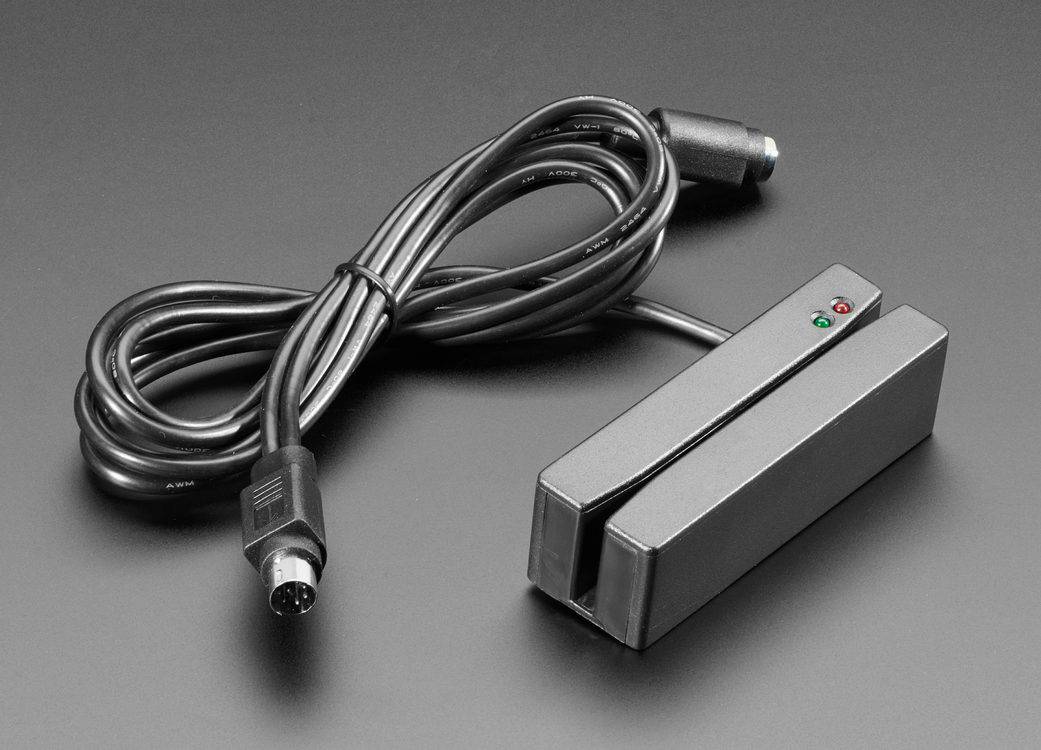 A magnetic stripe reader (also called a magstripe reader or MSR) is a device used to translate the data encoded on a card with a magnetic stripe. This is mostly for credit cards, but it can also be used to read things like gift cards, customer loyalty cards, employee badges, and room keys.
Most MSRs are plugged into your computer using a serial port, USB connection, or keyboard wedge. The main difference between magnetic stripe readers is how many tracks they can read.
Credit card data is usually encoded on tracks 1 and 2. Track 3 is used for services like ID cards and gift cards. If you are unsure of how many tracks you will need, your best bet is to get a 3-track reader.
Magstripe readers are generally categorized by the way they read the badge. For example, are you swiping, tapping, or inserting the card?
The Benefits of a Magnetic Stripe Reader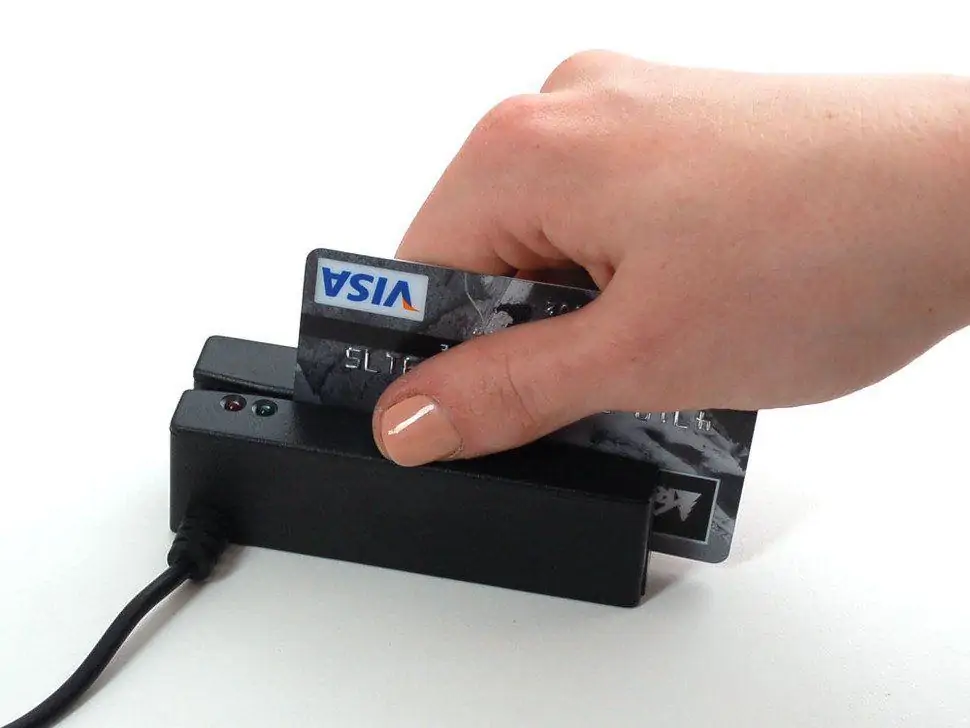 There are a variety of benefits to using a magnetic stripe reader, but you should look for one that is integrated. Your POS software will automatically read the data when the card is swiped and know the correct amount to charge.
The alternative is to have an external credit card machine which requires manual entry. Not only does this leave more room for human error, but now you have a paper trail of receipts to contend with. It also creates an extra step at the checkout process, which slows lines. An MSR is always the best choice for speed and accuracy.
Top POS Magnetic Stripe Readers
When it comes to the best POS magnetic stripe readers on the market, consider these prime options: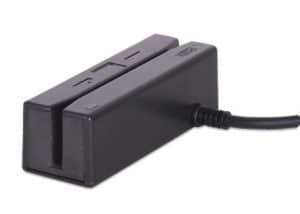 The Xm95 is a classy, black MSR that provides plug 'n' play, 3-track card reading. The unit also has advanced data editing capabilities for reliable functionality at any location. With smooth, bi-directional card reading, the benefits make it ideal for any industry.
The Xm95 is small. Less than 4 inches long, it easily fits in even the most restrictive environments. You can conveniently mount it to the counter or the side of your POS terminal to optimize your space.
Additional Features
OPOS/JPOS compatible
USB or PS/2 interfaces
Velcro or screw mounting options
Weight is 4.6 oz
3-year limited warranty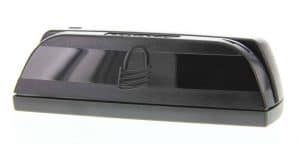 What makes the MagTek brand of MSRs stand out is the attention to advanced security. It can encode financial data before sending it to your computer. The magnetic stripe reader uses Triple DES encryption to transmit the information to your processor. It's one of the safest types of POS technology available. The critical data is bulletproof to hackers.
The unit is small (just under 4 inches) for optimal space-saving. It has a bi-directional, long swipe path and supports USB HID or USB keyboard emulation interfaces. It is powered (and connected) via USB.
Additional Features
Easy-to-read red/green/amber LED status indicator
Secure tokenization and counterfeit detection
Dynamic digital transaction signatures
Reference Standards ISO 7810, ISO 7811, AAMVA
Card speed of 4 to 60 ips (10.1 to 152.4 cm/s)
It should be noted that although this MSR has advanced encryption capabilities, it still must be programmed to do so. Your credit card processing company must also support the encrypted transmission.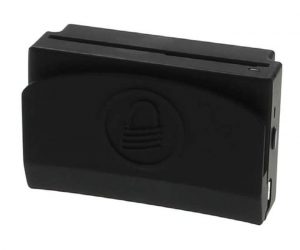 If you are looking for a mobile POS MSR solution, the eDynamo is a good place to start your research. All MagTek readers have one of the highest first-swipe read rates in the industry. That means, you can develop a more reliable POS system that keeps people happy.
The eDynamo accepts mobile payments, digital transactions, and secure countertop payments. It also serves as an EMV chip card reader. You can securely accept payments from an iPhone, iPad, Android, or a Windows device. There is also an option to go wireless with Bluetooth LE or connect with your favorite iOS.
The eDynamo can be handheld or docked depending on your environment and business needs. The docking station (optional) gives merchants the ability to extend the swipe path. This allows you to mount the device where it is comfortable and makes sense.
Additional Features
Magstripe is 3-track, ISO 7810 and ISO 7811/ AAMVA
Card speed of 4/6 to 60 ips (10.1 to 152.4 cm/s)
Over 100k EMV insertions
Tamper-resistant and evident
Triple DES encryption, DUKPT key management, tokenization, authentication, and dynamic data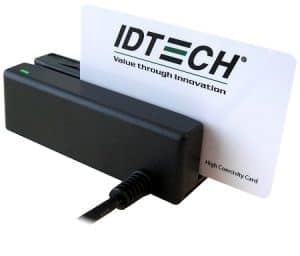 The SecureMag delivers superior performance while encrypting sensitive data. The equipment complies with PCI-DSS requirements and is supported by TDES and AES data encryption technologies. Basically, it's incredibly safe for a business to pass their financial data through. Your customers can have peace of mind knowing their transactions are secure.
The SecureMag comes in a compact size (100 mm) and can function as a standard or used as an encrypted reader. A successful card is alerted with a beep and three-light LED indicator.
The MSR reads up to three tracks and is powered by a USB port. There is no external power supply needed. Each device includes a unique serial number for easier identification.
Additional Features
Interfaces: USB keyboard and USB-HID
Card speed of 5 to 65 ips (7.6 to 165 cm/s)
1-year warranty (parts and labor)
Weight 7 oz.
6-foot side exit cable (Bottom exit is an option)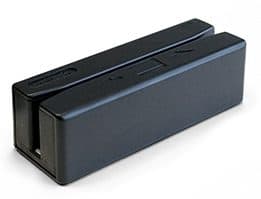 This MSR is one of the simplest ways to obtain card data. The 3-track MS246 has Velcro pads that make it easy to mount on any flat surface. It boasts bi-directional card swiping and is reliable for one million+ swipes.
The MS246 works well in many industries, from a retail store to the gym and library. It can be used for members to swipe their cards or POS in retail. The government and education use it for access control. The reader requires no programming to operate and is easy to customize. It has a small footprint and is reliable for over a million swipes.
Additional Features
OPOS driver available (compatible with Windows 7, Vista, and XP)
2-year warranty
USB-KB or USB-HID interface (no external power supply required)
Superior reading of high jitter, scratched, and worn cards
The Future of Magnetic Stripe Readers
As technology becomes more advanced, so do the hackers seeking vital consumer data. Financial information is the most vulnerable data people have online. Magnetic readers on the market this year are looking at high levels of encryption and data protection. It is the primary focus.
Traditionally, a card reader sends data as plain text. This means you swipe the card while the editor is active, and it saves the data. This leaves it wide open for potential fraud. Newer card readers can be programmed to encrypt the information before it is sent to your computer.
Even when the data is intercepted by a third party, they will not be able to do anything. The encryption is programmed by the card processor, who is the only one that can decrypt it.
The magnetic stripe reader you choose should align with your POS system and also your environment. Consider the space. Also, your business structure might define the type you choose. If you are running a food truck or need mobile management, you may want to go for the costlier option that uses Bluetooth. The bottom line, as long as you put in the time to educate on what's out there, the decision should be easy.
The following two tabs change content below.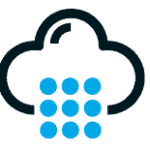 The staff at POSQuote.com is composed of industry professionals, experts, and current business owners. Through extensive research, we compile buyer's guides and review the best POS systems in the industry.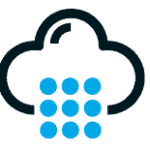 Latest posts by POS Quote Team (see all)